Best Places to Visit, Take Selfie and Enjoy Local Attractions
Alberta | British Columbia | Manitoba | New Brunswick | Newfoundland and Labrador | Nova Scotia | Ontario | Prince Edward Island | Quebec | Saskatchewan | Northwest Territories | Nunavut | Yukon
The 1000 Towns of Canada is a digital project building a communication bridge between small towns communities across all Canadian Provinces and Territories.
Each small town (about 1000 towns with populations ranging from approximately 1,000 to 30,000) will be represented on the platform by its own unique page. 1000 Towns will engage local residents in promoting their pride of community and selling its unique charms.
Port Hope ON
The Best-Preserved 19th-Century Streetscape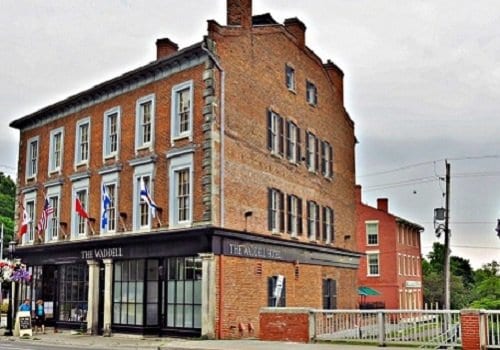 Every town is proud of its notable citizens. And we are proud to share their stories.
The project will start soon
There is a small town in each and everyone of us. Even if we have never lived in a small town, or traveled through one, we have been touched by the memories, experience and humour of a friend or a relative who has grown up in such a community. Many of our own ancestors came to our country from small towns across the globe. <...>
David Suzuki, Scientist, TV Host:
"I believe elders play a very important role of reminding people what the world was like when they were young"
Read the essay written by David Suzuki exclusively for "The Small Town in Me" project.

The First AI Driven Intelligent Road Trip Planning App

The new project FlutterBout can help you plan an adventurous car trip, using real-time events & local attractions in the quickest and most effective way. FlutterBout is the next generation road trip planning app based on an AI powered web aggregator.