"Perfect mother nature at her finest. My family is 6 generations born and raised in Yarker. Yarker is a quaint little village surrounded by trees flowers water and wildlife. It's amazing."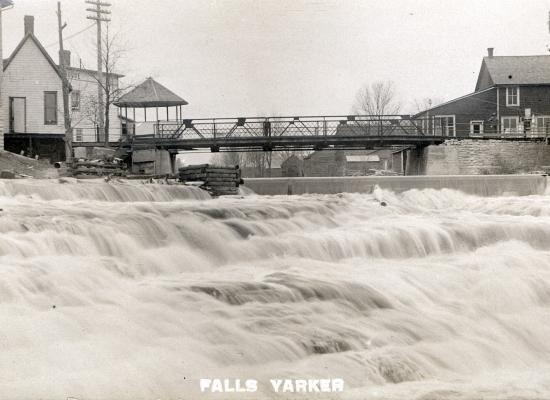 A stop at the bridge is a must.   Take wonderful views of the Napanee River and the Yarker falls!
Due to the volume of timbers going over the falls, the limestone rocks were dislodged and moved down the river causing the height of the falls to change from 26 foot to 12 foot.
Until 1859 the village was known as Simcoe Falls.
Photos: Google Street View; old postcard
Show More