National Historic Site of Canada
Banting House is known as "The Birthplace of Insulin." It is the house where Sir Frederick Banting woke up at two o'clock in the morning on October 31, 1920, with the idea that led to the discovery of insulin.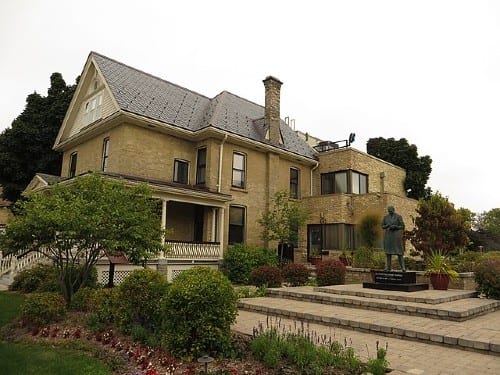 That year, Frederick Banting decided to open a private practice in London after failing to obtain a staff position at Toronto's Hospital for Sick Children. He purchased this house.
Photo: Ken Lund from Reno, Nevada, CC BY-SA 2.0