Air Marshal William Avery "Billy" Bishop was the top-scoring Canadian and Imperial ace of World War 1, credited with 72 victories.
The Billy Bishop Museum was the childhood home of Victoria Cross recipient Billy Bishop.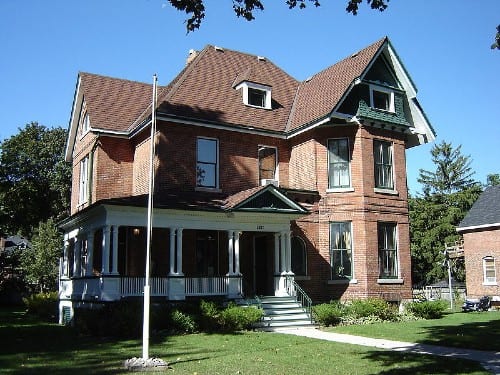 The Victorian-style home was built in 1884 and is located in the heart of Owen Sound. Come take a step back in time and explore the lives of the Bishop Family and learn more about the story of the Canadian icon.
His modest gravesite can be visited in the city's Greenwood Cemetery.
Photo: Jay Smith, CC BY-SA 3.0