Peggy's Point Lighthouse is an iconic place in Nova Scotia. It stands about 49ft high and is a prime attraction on the Lighthouse scenic drive. It was first built in 1868 but replaced in 1914 with the current model.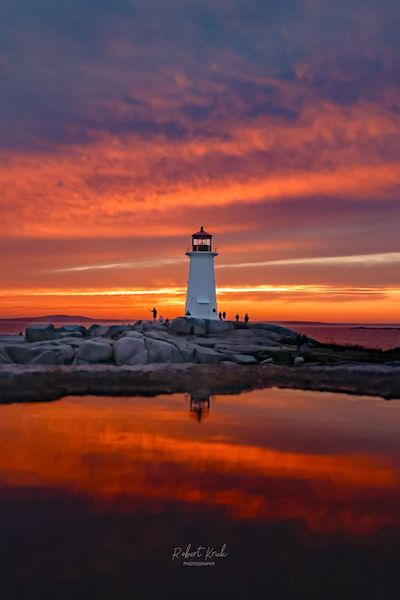 The lighthouse is still operated by the Canadian Coast Guard and is one of the most photographed lighthouses in Canada and the world. The best time to visit is sunrise, as there are fewer crowds so that you may explore the unique rock formations and pools of water glistening in the early morning.
There is no entrance fee.
Photos: Robert Kruk; Aconcagua, CC-BY-SA-3.0