From
Marshalltown, near Digby, Nova Scotia
Maud Lewis was a folk artist from Nova Scotia. She remains one of Canada's best-known folk artists.
Lived in Marshalltown, Nova Scotia

Died in 1970 in Digby, Nova Scotia
One of Canada's great artists Maud Lewis, 1965. CBC Archives
Born on the Yarmouth and Acadian Shore of Nova Scotia in 1903, Maud spent most of her time alone, mostly because she felt uncomfortable about her differences around the other children. She suffered from a series of birth defects that left her fingers painfully deformed, her shoulders hunched and her chin pressed into her chest. She spent most of her adult life in a one-room house that had no running water or electricity.
She began her artistic career by selling hand-drawn and painted Christmas cards.
Her life and only experience of the world extended to an area between her birthplace in Yarmouth County and her married home in Marshalltown, Digby County.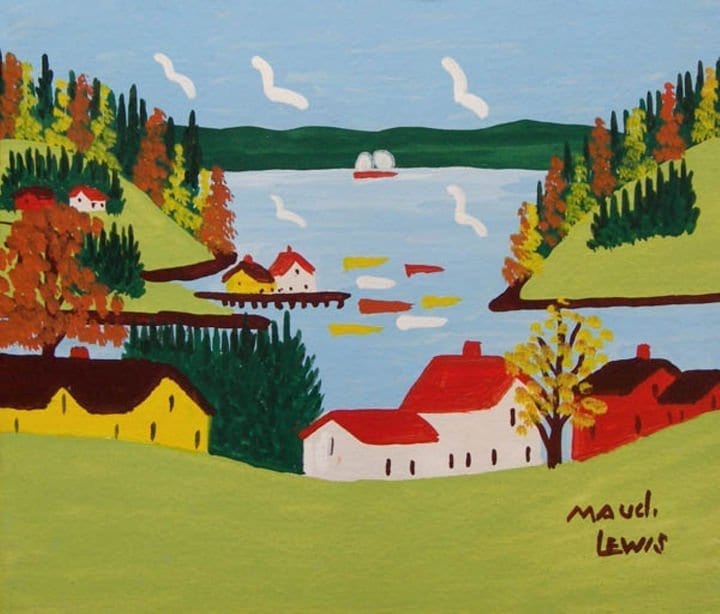 Maud's life in Marshalltown was full of enjoyment through her art. Through newspaper and magazine articles, as well as television documentaries, Maud became well known and a reputation grew that's still growing today. Between 1945 and 1950, people began to stop at Lewis's Marshalltown home and buy her paintings for two or three dollars.
Most of her paintings are quite small – often no larger than eight by ten inches.
A large collection of Lewis's work can be found in the Art Gallery of Nova Scotia. In 1984, the house was sold to the Province of Nova Scotia. The Art Gallery of Nova Scotia restored her house and installed it in the gallery as part of a permanent Maud Lewis exhibit.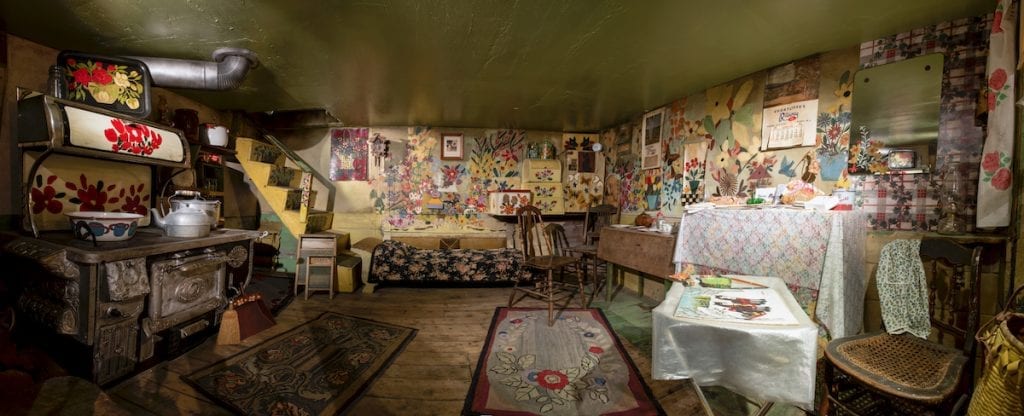 Screenwriter Sherry White wrote a script for a film about Lewis, entitled Maudie which made its Canadian debut at the 2016 Toronto International Film Festival.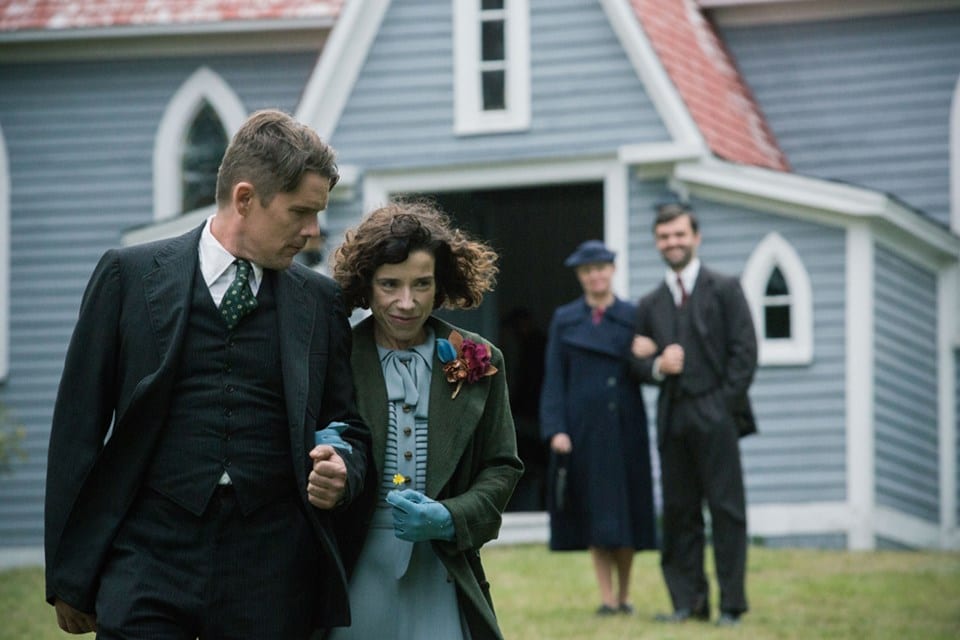 Yarmouth is a port town on the Bay of Fundy, Nova Scotia. Originally inhabited by the Mi'kmaq, the region was known as "Keespongwitk" meaning "Lands End" due to its geographic isolation being located at the southwestern tip of the Nova Scotia peninsula.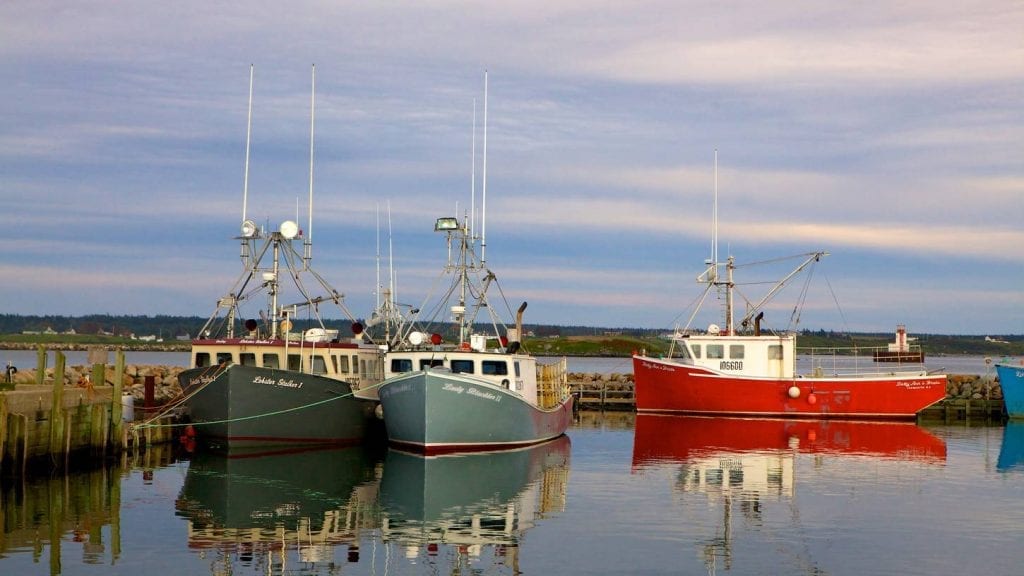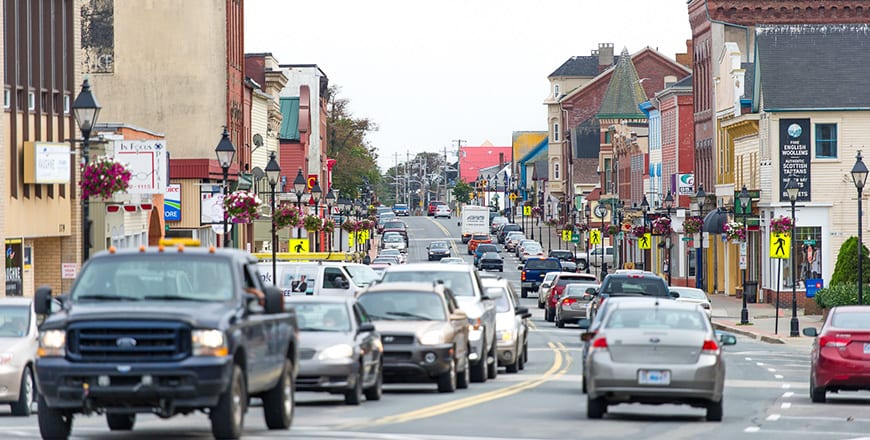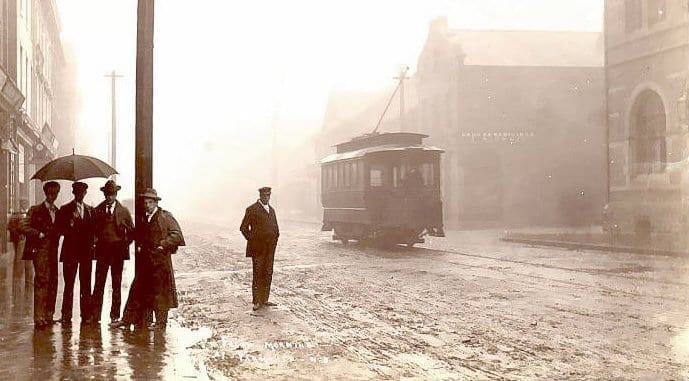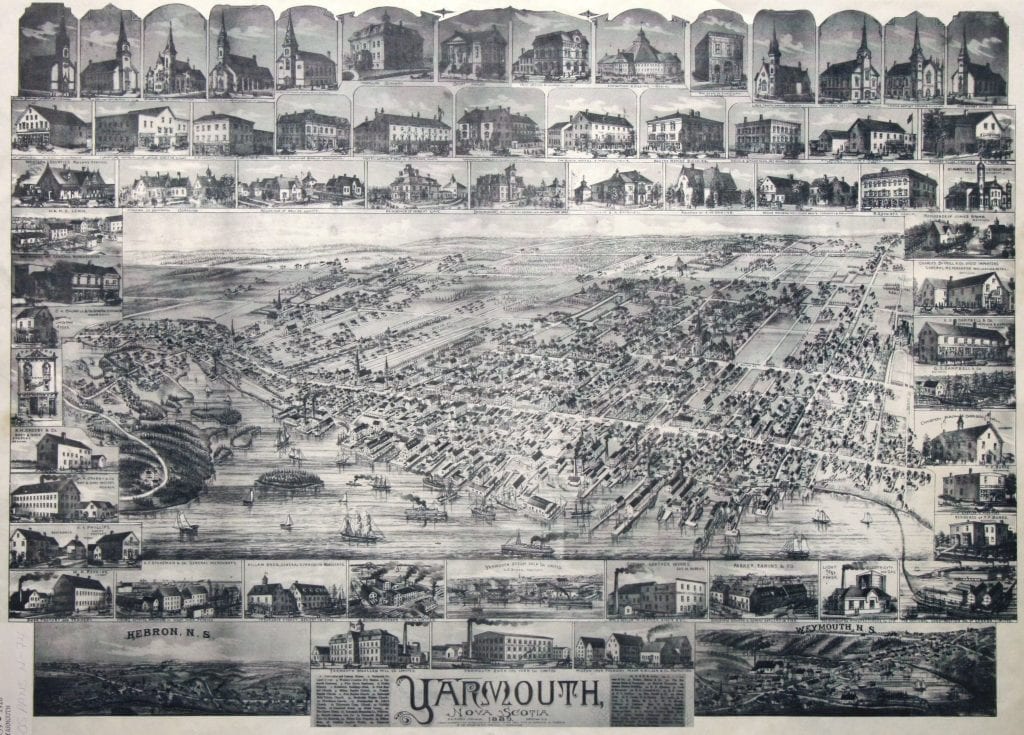 The region was visited in 1604 by Samuel de Champlain, who named it "Cap-Fourchu", meaning "forked or cloven cape."
Through the 19th century, the town was a major shipbuilding centre.
Read and watch more about Yarmouth, Nova Scotia
Digby is a town in southwestern Nova Scotia. The town is situated on the western shore of the Annapolis Basin near the entrance to Digby Gut which connects the basin to the Bay of Fundy.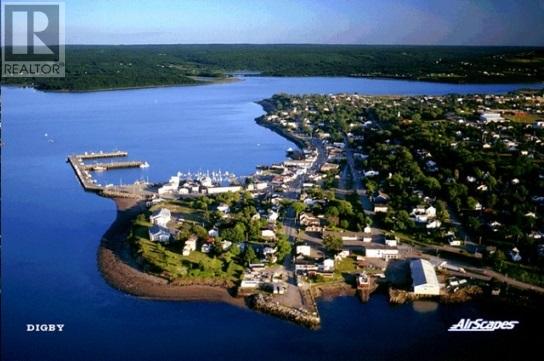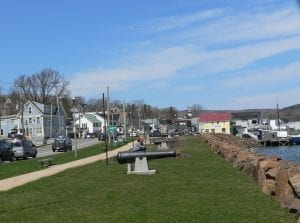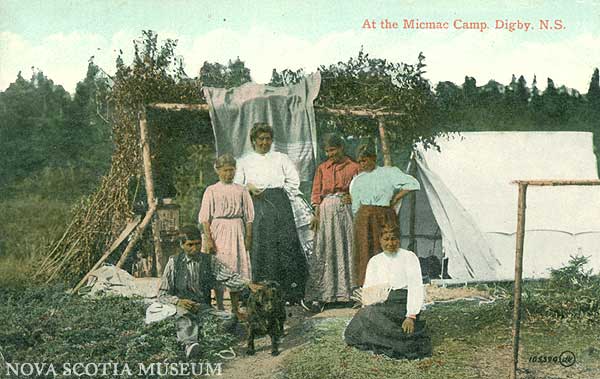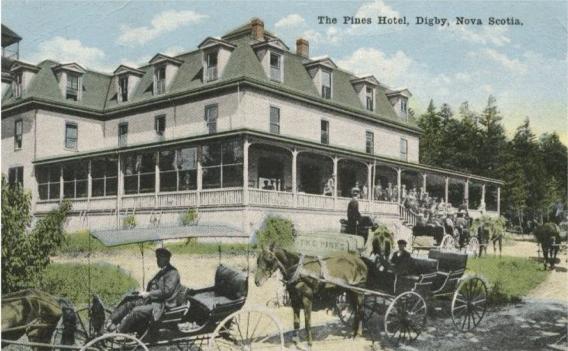 Named after Admiral Robert Digby, the town is famous for its scallop fishing fleet and the MV Fundy Rose ferry service connecting to Saint John, NB.
This Nova Scotia fishery is collecting giant scallops sustainably, CBC, 2017