From Springhill, Nova Scotia
Morna Anne Murray is a singer in pop, country, and adult contemporary music whose albums have sold over 55 million copies worldwide.
Born in 1945 in Springhill, Nova Scotia
Murray led the way for a generation of Canadian divas, who have also conquered the world – Celine Dion (People of Small Towns), Shania Twain, k.d. lang, Alanis Morissette and Sarah McLachlan.
Morna Anne Murray was born in the small coal-mining town of Springhill. Her father was the town doctor. Anne studied piano for six years. At age 15, she began taking classical voice lessons.
Anne Murray at home, 1971: CBC Archives
Anne Murray's debut album was on the Canadian Arc label, titled What About Me (1968). The lead single was a sizable Canadian radio hit. Anne Murray was the first Canadian female solo singer to reach No. 1 on the US charts. She is also the first woman and the first Canadian to win "Album of the Year" at the 1984 Country Music Association Awards for her Gold-plus 1983 album A Little Good News. Her second album, This Way Is My Way (1969) featured the single that launched her career, "Snowbird", which became a No. 1 hit in Canada.
Murray has received four Grammys. She has been inducted into the Canadian Country Music Hall of Fame, the Juno Hall of Fame, and The Canadian Songwriters Hall of Fame, Canadian Broadcast Hall of Fame.
In 2007, Canada Post issued the limited edition Anne Murray stamp. She was recognized along with three other Canadian recording artists: Paul Anka, Gordon Lightfoot, and Joni Mitchell (People of Small Towns).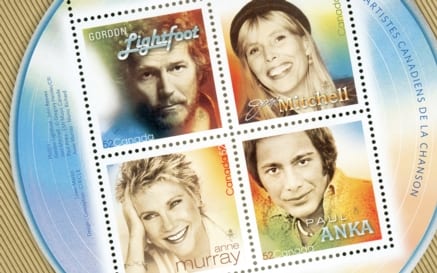 In 2008 Murray appeared on the popular TV program Canadian Idol as a mentor.
In 2010, Murray was one of the eight Canadians who carried the Olympic flag during the opening ceremonies of the XXI Olympic Winter Games in Vancouver.
Murray has always kept ties with her hometown, Springhill. The Anne Murray Centre is a registered Canadian charity. The Anne Murray Centre aims to foster tourism in the area and promote awareness of the music of Nova Scotia and Canada.
Springhill is a community located in central Cumberland County, Nova Scotia. The community was originally named "Springhill Mines." Coal mining leads to economic growth, with its incorporation as a town in 1889.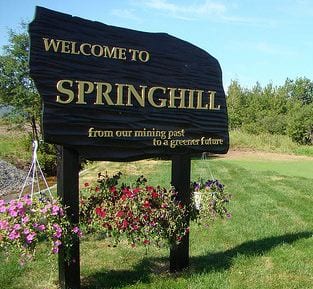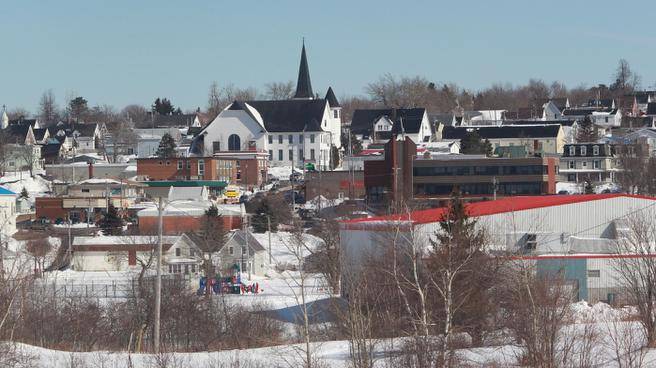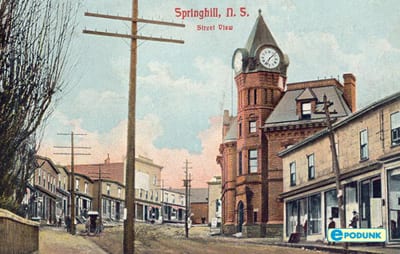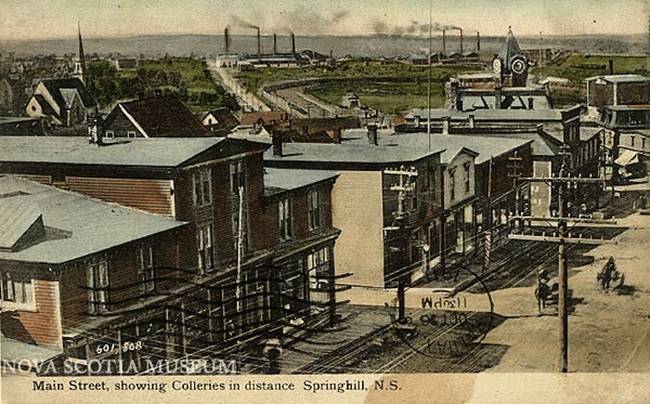 The community is famous for both the Springhill Mining Disaster and being the childhood home of Anne Murray, who is honoured by the Anne Murray Centre, a popular local tourist attraction.
U2 – The Ballad of Springhill Mining Disaster