James Naismith was a physical educator, physician, chaplain, sports coach and innovator. He invented the game of basketball at age 30 in 1891.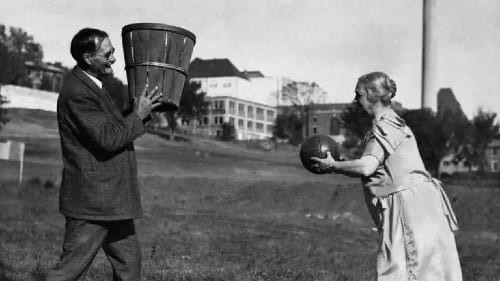 James was born in Almonte in 1861. He studied physical education at McGill University in Montreal.
Naismith wrote the original basketball rule book and founded the University of Kansas basketball program.
In Almonte, you can visit the Naismith House. Now it's Canada's Historic Place. The one-and-a-half-storey stone building was constructed in 1850 in vernacular Georgian and with Regency Style elements.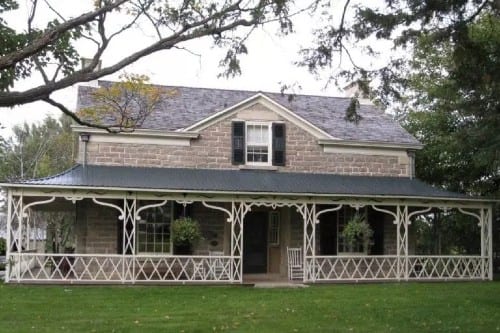 Don't forget to take a selfie with Naismith's statue 73 Mill Street.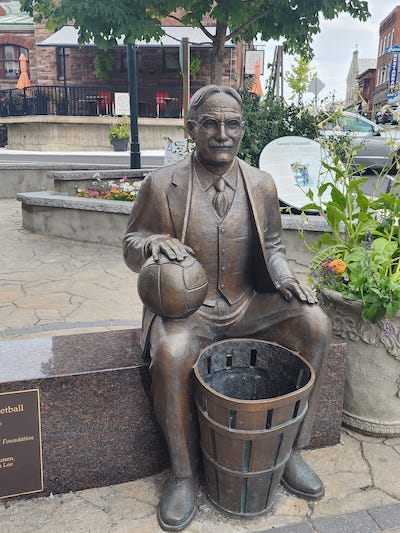 Photo: Marina Brestska, D. Gordon E. Robertson, Wikimedia Commons