On August 10, 1876, the world's first long-distance phone call was made from a shop in the village of Paris to the Alexander Graham Bell Homestead near Brantford.
Alexander Graham Bell was a scientist, inventor, engineer, and innovator who is credited with patenting the first practical telephone.
In 1870, aged 23, the Bell family travelled from Scotland to Canada and purchased a farm at Tutela Heights, near Brantford, Ontario.
Now Bell Homestead is a National Historic Site. The Homestead was an abode for the Bell family since 1870 and holds a great historical value for Brantford.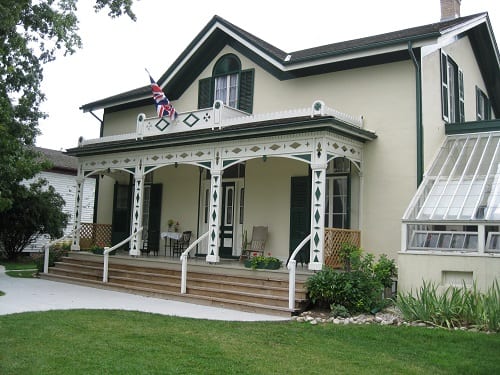 Bell Homestead runs a variety of special events every year for every unique taste, such as
Candlelight Christmas Celebration
Victorian High Tea, where you can enjoy an elegant afternoon at The Exchange Cafe, including period music and a scrumptious assortment of tea sandwiches, scones and desserts. $40.00 per person.
Loonie Family Day, where you can bring your family to visit the Bell Family's home for the special admission price of $1.00 per person. Children 6 and under are free.
And many more exciting activities.