TAT-1 was the first transatlantic cable to connect the United Kingdom with Canada and the United States of America. The cable remained in service from September 25, 1956, until 1978. On the first day of public service, there were 588 calls from London to the United States and 119 to Canada.
Her Majesty's Telegraph Ship Monarch was used to lay the 2,240-mile cable from Gallanach Bay, along the Sound of Kerrera near Oban in Argyll and Bute, Scotland, to Clarenville, Newfoundland.
The Transatlantic Cable Monument was erected to commemorate the 50th anniversary of the landing of TAT-1, connecting North America to Europe.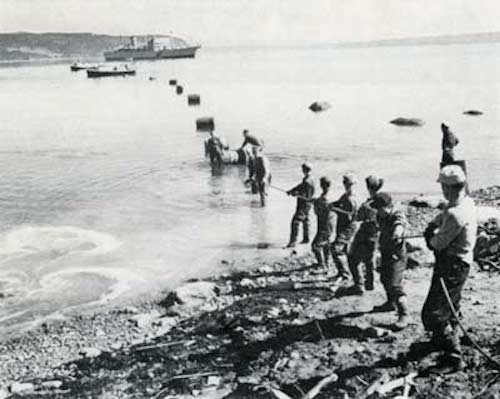 At Clarenville, the cable end is floated on drums and pulled ashore from the ship.
The monument is located next to the old cable station on Cormack Drive.
Photos: Atlantic-cable.com/Cables/1956TAT-1/
Show More