Top 25 Places to Visit in
PORT HOPE | ONTARIO

The page was created with the support of 

group –
Add Your Place
With over 270 heritage-designated buildings throughout the municipality, Port Hope has a higher per capita rate of preservation than any other town or city in Canada. Walton street has the best-preserved 19th-century streetscapes.
1 Walton St, Port Hope, ON L1A 1M8
http://www.heritageporthope.com/district.html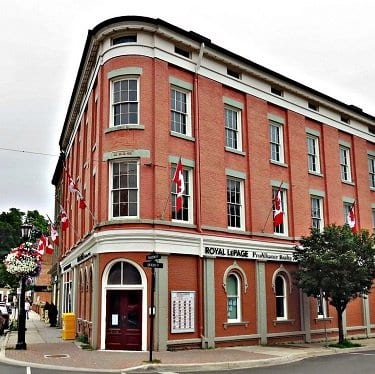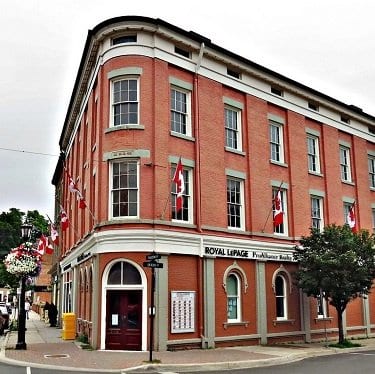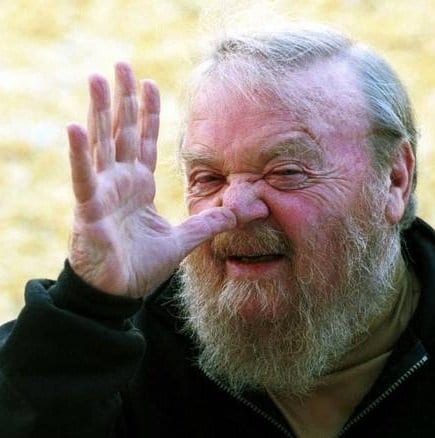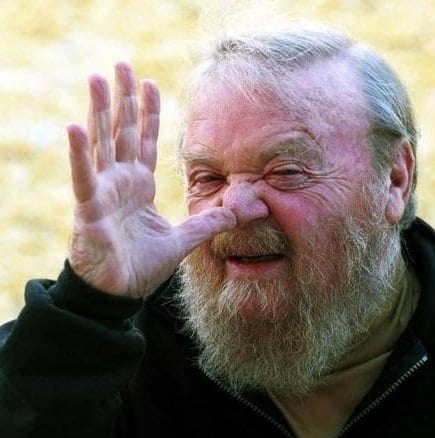 Home Town of

Farley Mowat
Farley Mowat, writer and environmentalist, was a long-time resident of Port Hope until he died in 2014. A monument to the author named "Boat Roofed House" or 'Viking House" is located on the east side of the Ganaraska River, near Walk Bridge over the river. It is a reproduction of a boat-roofed house mentioned in his book ' The Farfarers' (1998).
Using 30 tones of quarried limestone from the Madoc area, a local dry-stone waller built this 25-by-8-foot house with a double-ender boat doubling as a roof.
The literary giant, known for his vivid stories set against a backdrop of the Canadian wilderness, had a monument erected in 2006 on a piece of private property (20 Catherine St.). It was moved to the new place in 2016. 
One of Canada's only remaining "Atmospheric Theatres," the Capitol opened as a 380-seat talking-picture house in 1930. Now a National Historic Site and still used for performances, it has since evolved into one of Ontario's leading Regional Theatres. An interior was designed to resemble a walled medieval courtyard surrounded by a forest.
It was one of the first cinemas in the country built expressly for talking pictures. It opened on Friday, August 15, 1930, screening Queen High starring Charlie Ruggles and Ginger Rogers.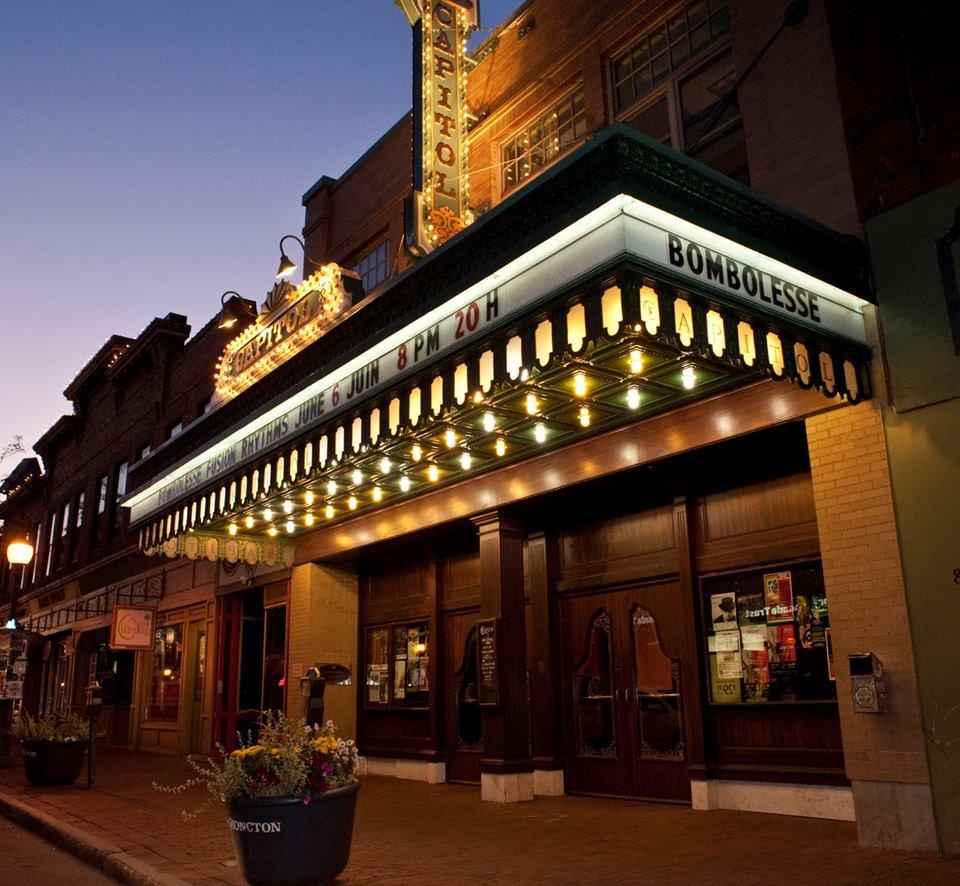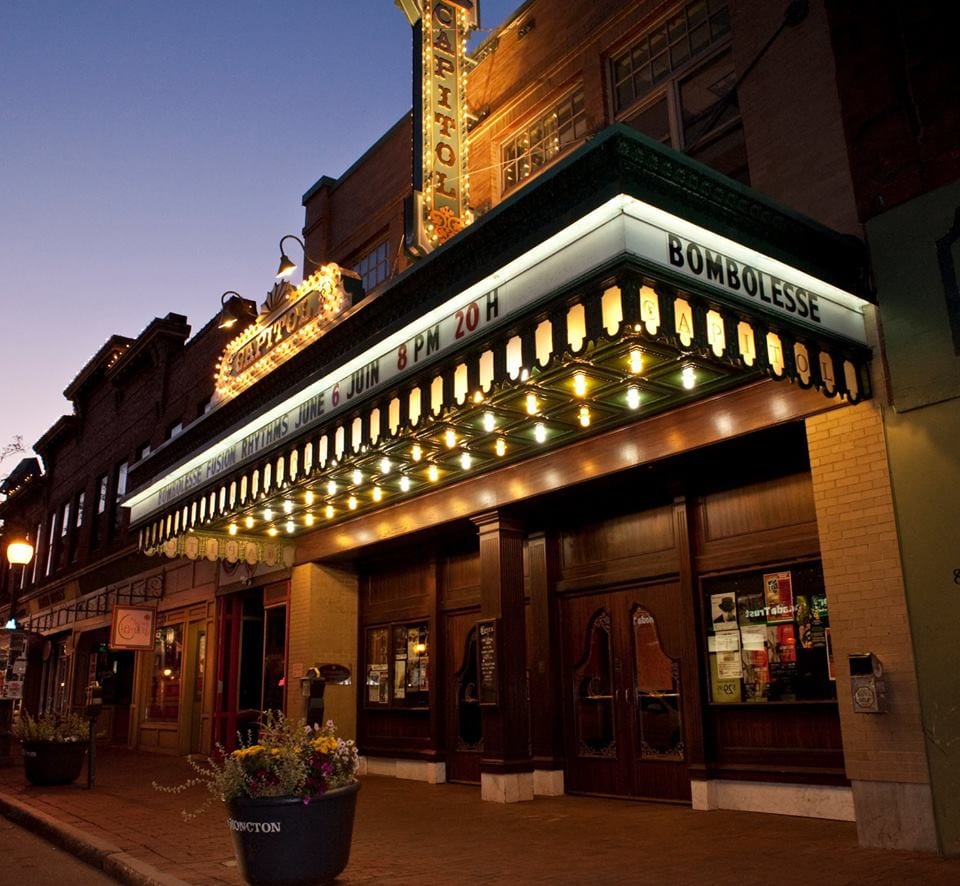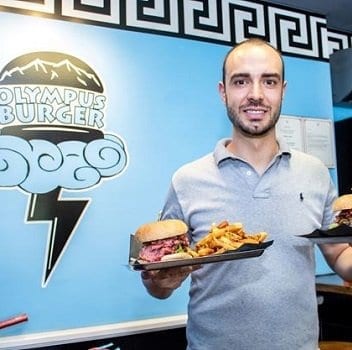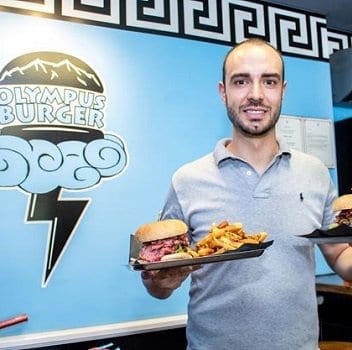 Recommended by JENNA REID
Canadian Living magazine ranked Port Hope, Ontario's Olympus Burger at #1 on its list of the 10 best burgers in Canada. Greek-themed eatery serving creative burgers in a casual, contemporary blue-&-white space.
55 Mill St. South, Port Hope, ON L1A 2S7
Recommended by HEATHER RAE
The Port Hope House Tour has become one of Ontario's most popular annual house tour events. Our Fall tour affords people to view the outstanding examples of vintage and contemporary domestic architecture for which our beautiful town has become known.
20 Queen Street, Port Hope
https://phhf.ca/events/port-hope-house-tour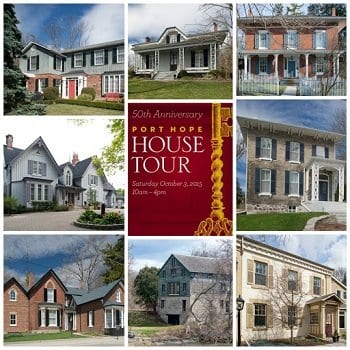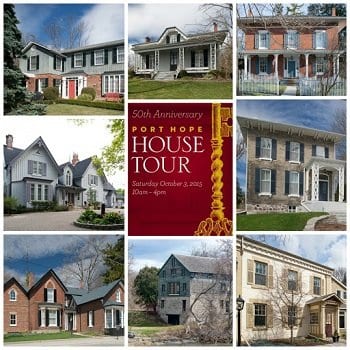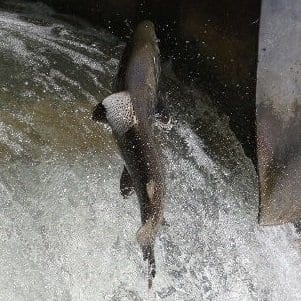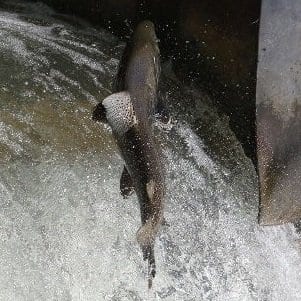 The Ganaraska Fishway is a pool and weir style consisting of a concrete channel ninety feet long and five feet wide. Baffles divide the area into nine pools. The fish – trout and salmon – negotiate each jump or level at their leisure until they have cleared the dam; approximately twelve feet altogether.
The fishway is used practically year-round although the most popular times are the spring and fall. Rainbow trout spawn in the spring. The brown trout and pacific salmon species (coho and chinook) however spawn in the fall.
2 McKibbon St, Port Hope, ON L1A 2P7
Float Your Fanny Down the Ganny
Float Your Fanny Down the Ganny is a 10km race along the Ganaraska River to commemorate the 1980 flood that crippled Port Hopes downtown area. The race is centred around the finish area at Barrett Street Bridge and Cavan Street.
It attracted thousands of people from across the region to take the canoes, kayaks and crazy craft racing through the Ganaraska River.
50 Cavan St, Port Hope, ON L1A 4B1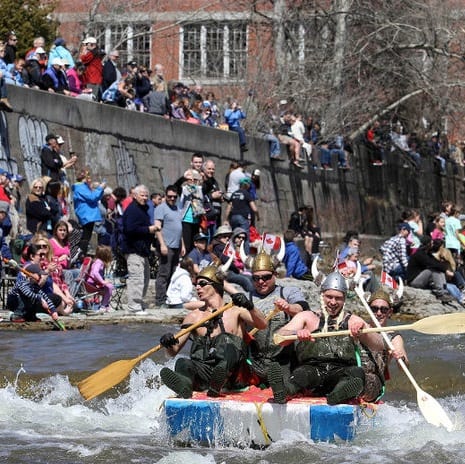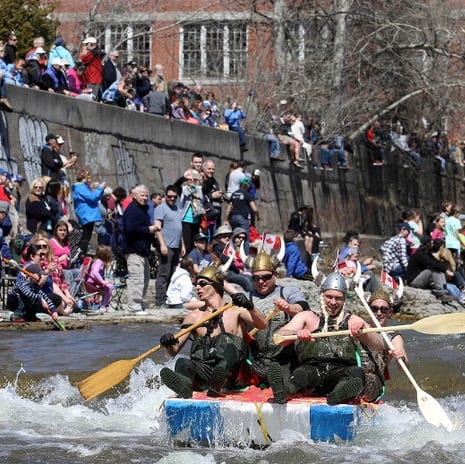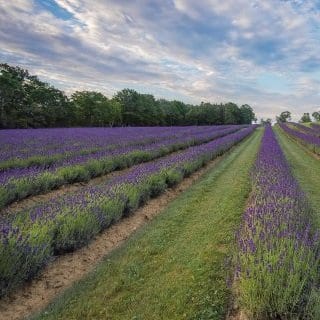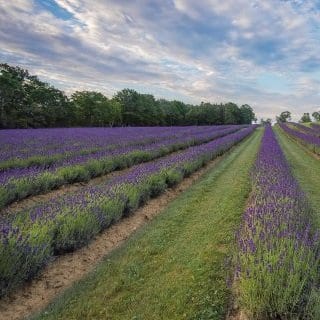 Recommended by ANDREAS PEDIAS
If you want to see the blooming fields of lavender, you have to visit in July. The bloom is short, and the best time is between the 2nd- 3rd week of July to see the most intense colour and experience the amazing buzz of thousands of Honeybees.
The fields will close for two weeks from August 1st to August 15th to allow us to harvest, process and prune our plants.
8667 Gilmour Rd, Campbellcroft, ON L0A 1B0
Summer Bandshell Concerts
Recommended by CARIN AVERY
Free outdoor summer concerts in the historic bandshell in Memorial Park. Every Thursday throughout July and August, starting at 7 pm.
In Port Hope, there is a tradition of outdoor entertainment. A small, round bandstand once held a prominent position in front of the Town Hall and marketplace.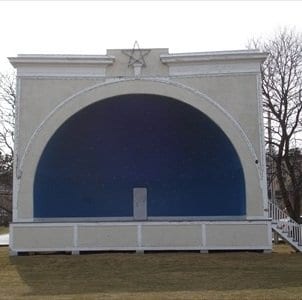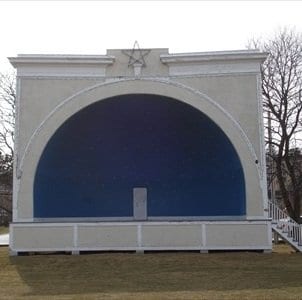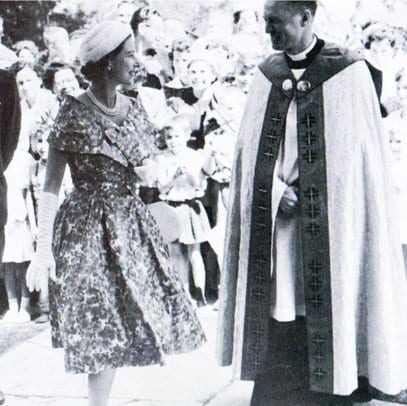 St. Mark's Anglican Church
As the oldest church building still in active use in the Diocese of Toronto, St. Mark's has a long and fascinating history. The wooden frame church was built between 1822 and 1824 and dedicated to St John the Evangelist in 1828.
In 1959, H.M. Queen Elizabeth II and H.R.H Prince Philip were guests at the home of first Canadian born Governor-General Vincent Massey, a long-time parishioner of St Mark's. They joined the congregation for Morning Prayer at St Mark's on July 26. Massey was burred here in 1967.
51 King St, Port Hope ON L1A 2K2
Recommended by HEATHER RAE
Filming took place in various locations downtown and around Port Hope. Authentic main street, heritage homes and camera-friendly vistas beckon filmmakers from around the globe.
Stephen King's IT

Murdoch Mysteries

Star Falls

Falling Water
You can find here the map of the IT Film Walking Tour.
53 Walton St, Port Hope, ON L1A 1N2
visitporthope.ca/filming-in-port-hope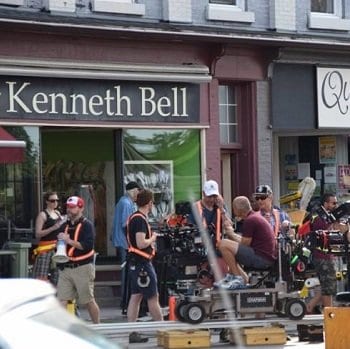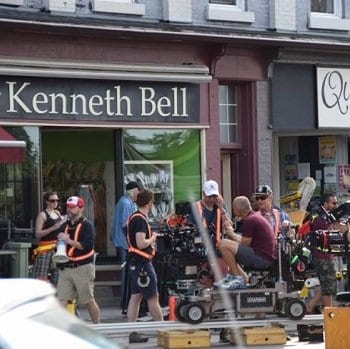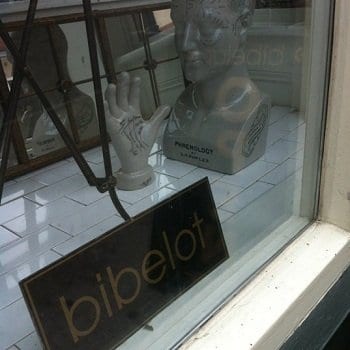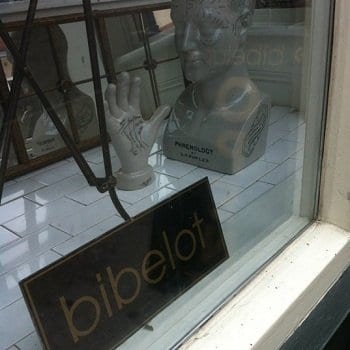 Recommended by JANN
Bibelot: (pronounced bee'blow) is a boutique specializing in small objects of beauty, curiosity and rarity. Some of our favourite lines include Sid Dickens Memory Blocks, Belle De Provence and Lothantique soaps & creams from Provence, The Thymes classic collections for both home & body, gorgeous sterling silver jewellry from Mexico, specialty gift and cookbooks, the great Kitchen Papers from the States, Jellycats,  kitchen linens – and now! – chic fountain pens from LAMY, Platinum and Conklin, along with other assorted art supplies…
Oh – and the best greetings cards anywhere – truly! 
91 Walton Street, Port Hope, Ontario
www.facebook.com/originalbibelot/
A.K. Sculthorpe Marsh | Waterfront trail
The Alice King Sculthorpe Woodland Marsh is six acres of marshland at the bottom of Lake Street. The lake is visible through the trees as you walk along the entire route. The lookout over-looking the marsh is a favourite stopping spot to observe the birds and turtles. The area is home to a habitat that encourages butterflies.
Ms. Sculthorpe was a founder of the local Waterfront Trail Committee and an avid member of the Willow Beach Naturalists, as well as an active member of many heritage committees and groups.
Waterfront Trail, Port Hope, ON L1A 4L1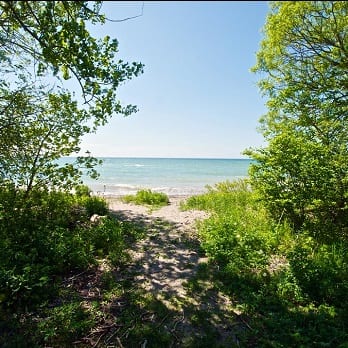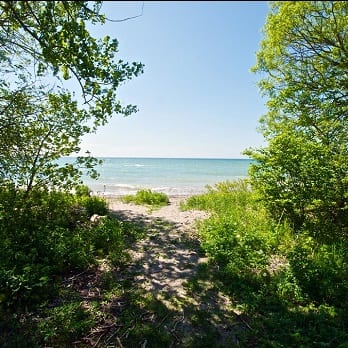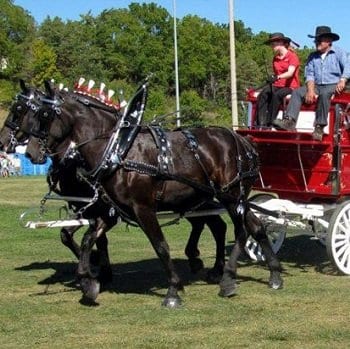 Recommended by CARIN AVERY
Port Hope Fair is the oldest fair in this region, three days of fun in September. Check out all the exhibits, animal competitions, midway, vendors, and so much more.
We celebrate 1831 as the founding date for the Port Hope & District Agricultural Society. Early fairs were like farmers' markets where one could sell produce rather than just exhibit it. 175th-anniversary celebrations took place throughout 2006.
62 McCaul Street, Port Hope, Ontario
Hotel Carlyle & Restaurant
Recommended by CARIN AVERY
Located in the heart of downtown Port Hope, Hotel Carlyle was originally built in 1857 as a bank. The bank vault has now been turned into a private dining space inside their gorgeous restaurant.
With great British food like the seafood, our tasty drinks, amazing service and the experience to tie it all together, we're sure to leave you with a lasting memory!
86 John St, Port Hope, ON L1A 2Z2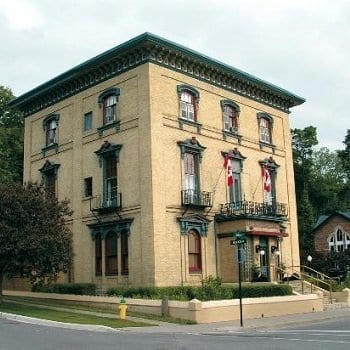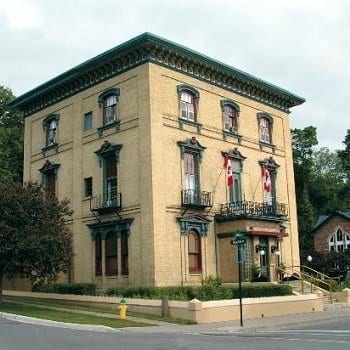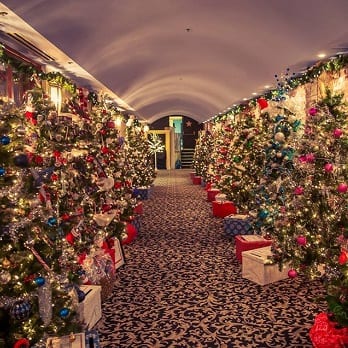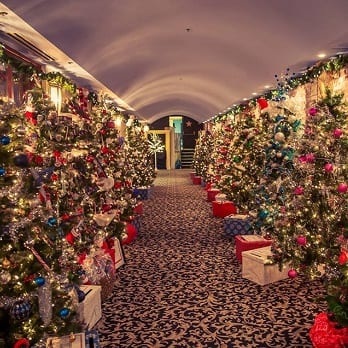 Festival of Lights and Trees | Candlelight Walk | Santa Claus Parade
Recommended by KEVIN NARRAWAY
What once began as a small-town Port Hope Christmas Tradition in 1997 has now grown from a few trees raffled on the main stage of Capitol Theatre – to the extravaganza it has become today. Dozens of decorated trees and wreaths amid thousands of lights lining Capitol entrance and lobby during Capitol Christmas and Festival of Lights and Trees.
Capitol Christmas opens during the CandleLight Walk and prior to the Port Hope Santa Claus Parade.
The Candlelight Festival is a part of the holiday kick-off weekend in Port Hope taking place the day before the annual Santa Claus Parade. The Walk begins at Walton & Pine Streets (155 Walton St.)
The annual Port Hope Santa Claus Parade is a spectacular cavalcade of festive sights and sounds featuring a host of exceptional bands along with floats from many local businesses, clubs and community groups. Location: Ridout Street, Walton Street, Queen Street.
Downtown Port Hope, Ontario
PH Family Holiday Display 
PH Family Holiday Display is Seasonal. They put up displays for most holidays. Easter, Halloween, Christmas, Canada Day, Port Hope Fair. They also host food drives for Northumberland Fare Share Food Banks PH. In total they have over 60 inflatable lawn decorations.
The display hours are 5pm- 10pm. Times may change.
77 Princess St, Port Hope, Ontario L1A 2R2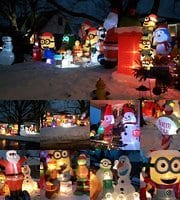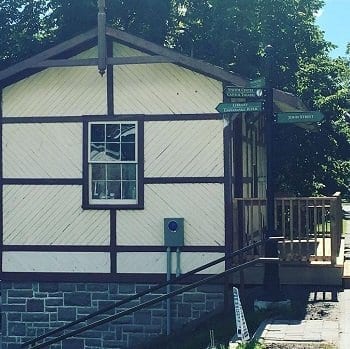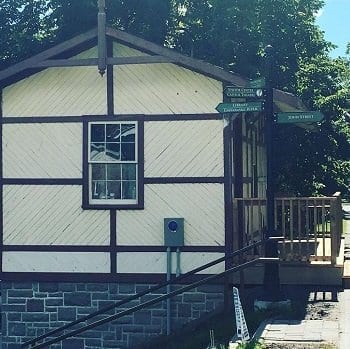 The Little Station: A Centre for Contemporary Art
Critical Mass: A Centre for Contemporary Art is a Port Hope-based not-for-profit arts organization. It was founded in 2012, by Aurelie Collings, Liz Parkinson, Fiona Crangle and Sarah Jacob. Together they gathered a group of curators, artists and art supporters dedicated to bringing cutting-edge contemporary art experiences to the residents of Port Hope.
In 2018, they opened the Little Station on Lent Lane in beautiful downtown Port Hope. Built in the 1850s, this historical railway station has been rehabilitated, reimagined, and repurposed as a hub for community arts engagement.
15 Elias Street, Lent Ln, Port Hope, ON
http://criticalmassart.com/
Trinity College School is one of the oldest private schools in Canada. It was founded in 1865. It has produced some of the most influential artists, entrepreneurs and community leaders.
One of the notable alumni is novelist Yann Martel (Class of 1981), author of Booker Prize-winning Life of Pi.
55 Deblaquire Street N, Port Hope, Ontario L1A 4K7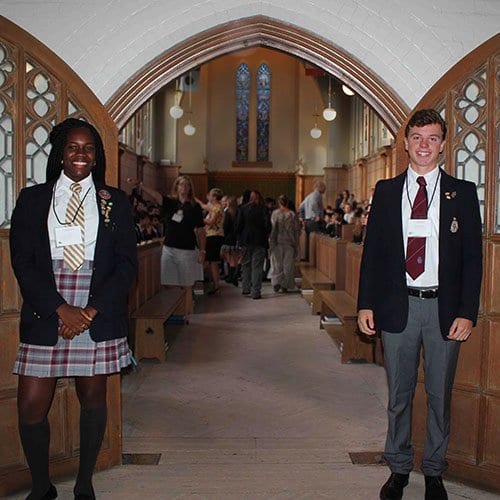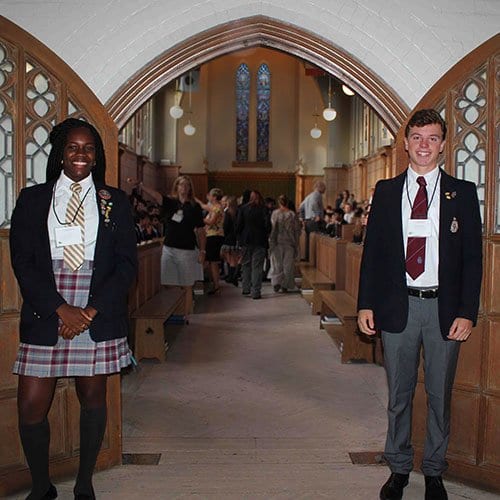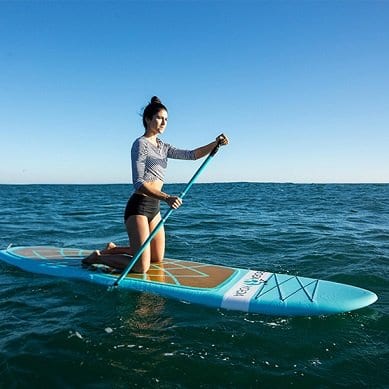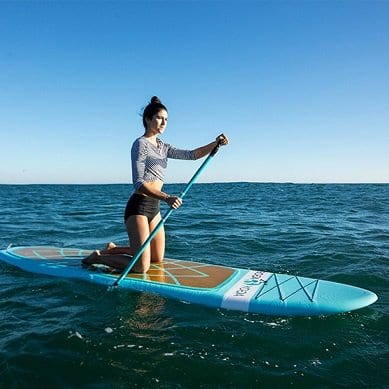 Paddleboard on East Beach
You can find paddleboard and SUP yoga if you visit the Port Hope's East Beach. You can experience stand-up paddleboarding. It has its roots in Hawaii.
WPV5+QQ Port Hope, Ontario
https://www.spraoiyoga.ca/spraoi-sup/
Primitive Designs is a retail store in Port Hope, Ontario that deals in exotic and unique arts and crafts from around the world. Everything is imported and hand picked in over 7 different countries by owners Ron Dacey and Rhonda Cook.
Celebrating their 18th season, Primitive Designs is home to the Big Robots, including a recent addition of a 3 Headed Dragon.
2762 Northumberland County Rd 28, Port Hope, ON L1A 3V6
https://www.primitivedesignscanada.com/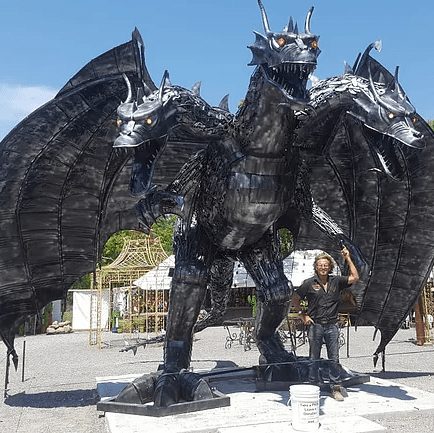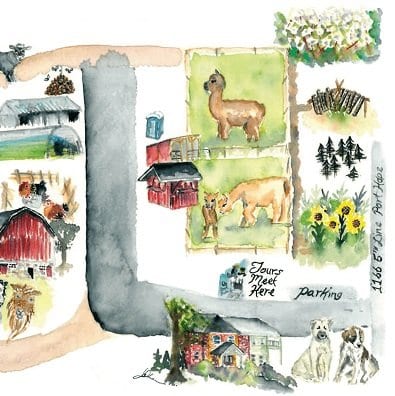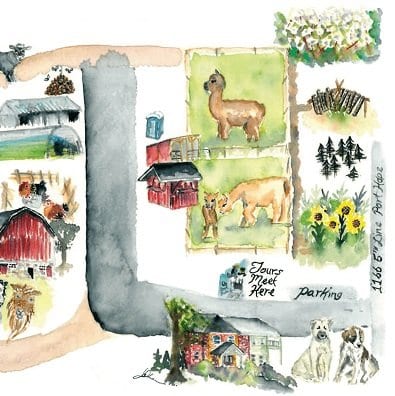 Recommended by JENNA REID
Haute Goat Farm is a breathtaking 200-acre farm where you can discover the magic of our Nigerian Dwarf Goats, Huacaya Alpacas, Exotic Chickens, Icelandic Horses, Apiary, Tornjak Livestock Guardian Dogs and our big, silly mule named "Lucy".
1166 5th line, Newtonville, ON L0A 1J0
Recommended by ANNE
The First Baptist Church has been serving the community since 1855. In 1867 the work of erecting the church was begun.
It is still in use for weekly services.  The Sunday gathering starts at 11am and usually lasts about 75 minutes.
57 John St, Port Hope, ON L1A 2Z3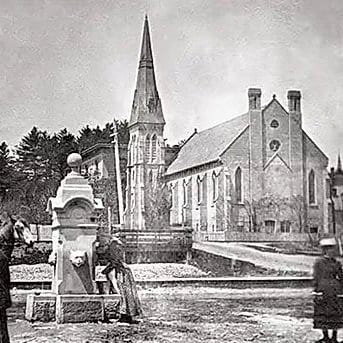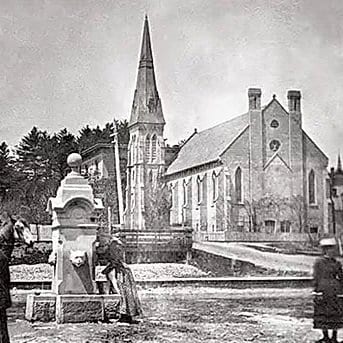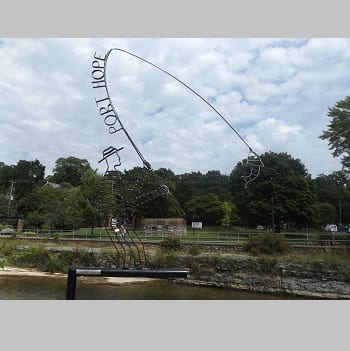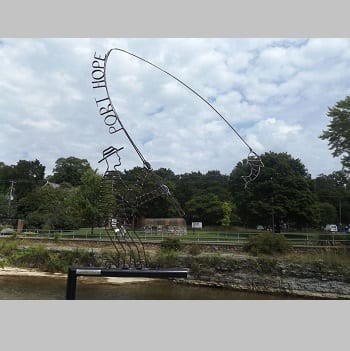 Photo by DON AUSTIN
A beautiful art on the Ganaraska River.
Two metal sculptures were installed along the Ganaraska River in August 2019. Port Hope Marketing and Tourism commissioned the artwork with the goal of creating selfie spots.
The artwork was created by Rok Capuder who is a blacksmith, carpenter, musician and metal artist.
Downtown, along the Ganaraska River by the Port Hope Library, Port Hope
Recommended by JULIE
Fresh. Local. Hearty.
The Social Bar + Table is a locally sourced farm to table artisanal restaurant in the heart of Port Hope. We support local farms. Our food is fresh and local and made from scratch every day.
26 Ontario Street, Port Hope ON L1A 2T7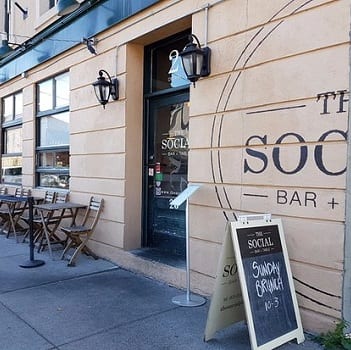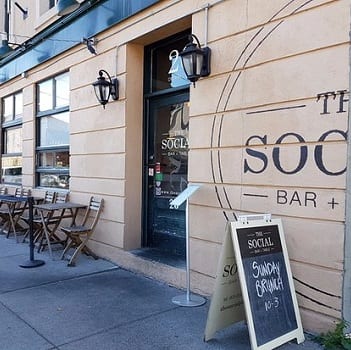 Top 25 Places to Visit in Port Hope ON