The Town for Long Distance Calls Experts
We walked on the Paris, Ontario, main street and suddenly found this: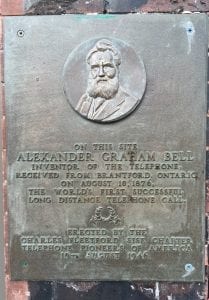 Can you imagine? The first Long-Distance telephone call!
Alexander Graham Bell worked on his famous invention at his family's home at Brantford. He made the world's first long-distance phone call from a shop in the village of Paris to the Homestead on August 10, 1876.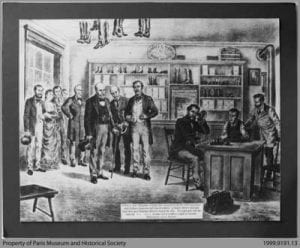 Painting of Alexander Graham Bell Receiving First Long-Distance Telephone Call in Paris, Ontario, 1967, D.A. Smith Photograph Collection, 1999.9191.13, Paris Museum and Historical Society
By the way, the shop still exists today in the same building.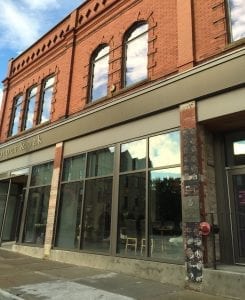 Where:
Paris, Ontario
What:
When:
Saturday, December 3, 06:00 – 08:00 PM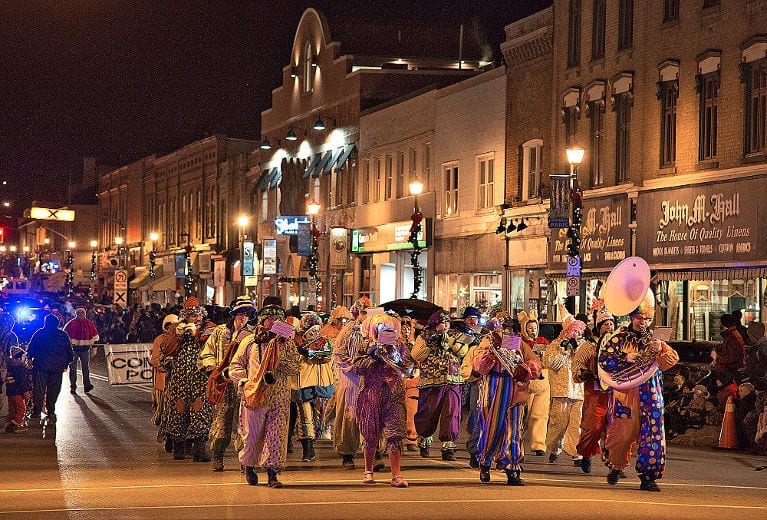 Route details will be posted before event.