The Town of the First Long Distance Telephone Call
On August 10, 1876, the world's first long distance phone call was made from the shop in the village of Paris to the Alexander Graham Bell Homestead near Brantford.
Mr. Bell to Mr. Watson: 
"Mister Watson – Come here – I want to see you"
The shop still exists today in the same building.
97 Grand River St N, Paris, ON N3L 2M3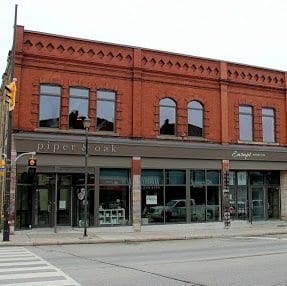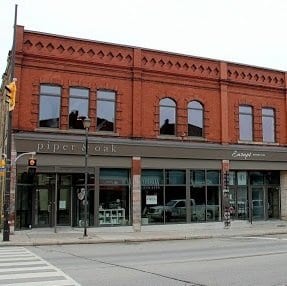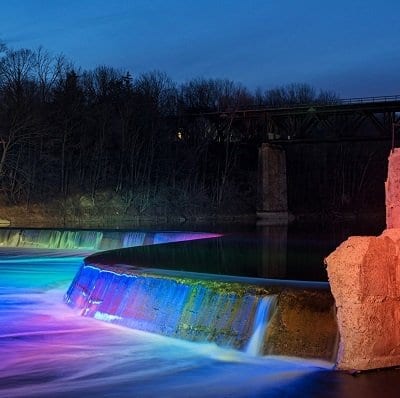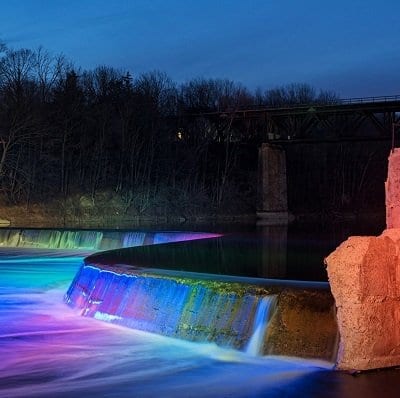 Penman's Dam on the Grand River
The historic Penman's Dam was built in 1918 by the Penman clothing company to provide waterpower to run their mills. But it now provides a perfect spot to rest and relax with a picnic, take in the faux waterfall, and must be seen at night.
Every evening at dusk Penman's Dam is lit by spectacular colours. Known as "Lighting of the Paris Falls", you can best view it from the William Street Bridge.
Penman's Dam Park, Willow Street, Paris, ON
Cobblestone Capital of Canada
Paris on is known as a Cobblestone Capital of Canada. These small round stones were pulled out of the nearby Grand River and layered on top of each other with cement.
There are 12 homes and 2 cobblestone churches left in Paris. These Paris cobblestone buildings were all built around the mid-1800's.
The Norman Hamilton home – "Hamilton Place" – is one of Paris' finest examples of cobblestone masonry. Constructed by Levi Boughton from New York State, it was completed in 1844. Paul Wickson, a well-known Canadian painter, also resided here and completed many of his paintings in the belvedere.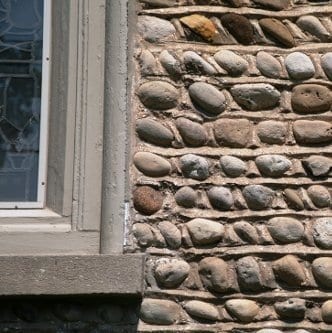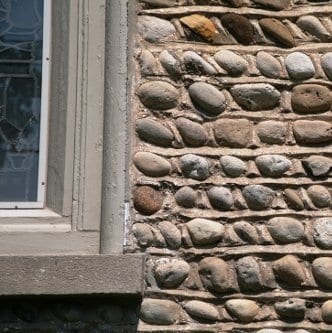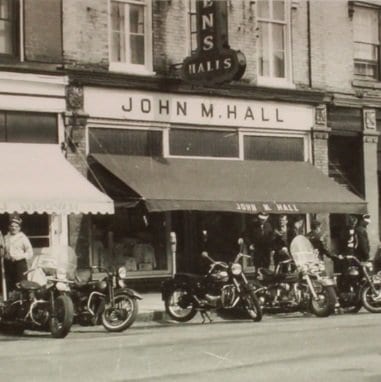 J.M.Hall | The House Of Quality Linens
Welcome, to an old-fashioned linen store established over 120 years ago. As you walk through the classically detailed front door, let the historic features invite you into a bygone era.
As you stroll across the wooden floor you'll be surrounded by our large and unique selection of linens for every room and season. From embroidered cotton nightgowns, to colourful throws that will transform your house into a home, we have what you're looking for.
43 Grand River Street, Paris, Ontario
House of Hiram Capron, Paris Founder
Hiram Capron was the founder of the town of Paris in Ontario. An immigrant from the United States, he purchased large plots of land by the Grand River and Nith River in 1829.
In 1831 Capron renamed the community of Forks of the Grand to Paris due to the large amounts of gypsum (used to make plaster of paris) that was being mined close by.
The Hiram Capron House, located at 8 Homestead Road, consists of a two-storey plaster (stucco) building that was constructed in 1831.
8 Homestead Rd, Paris, ON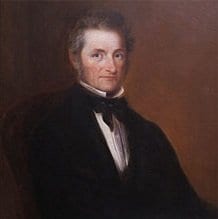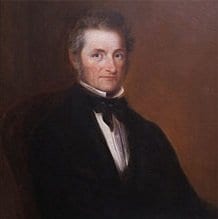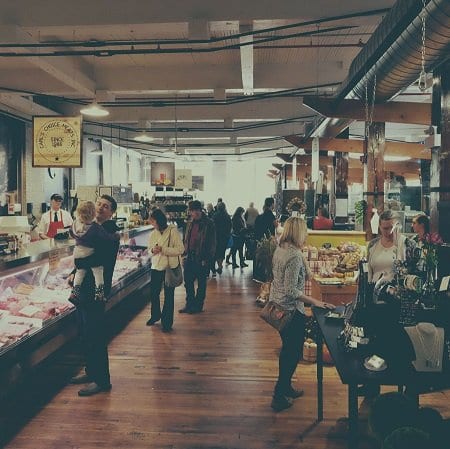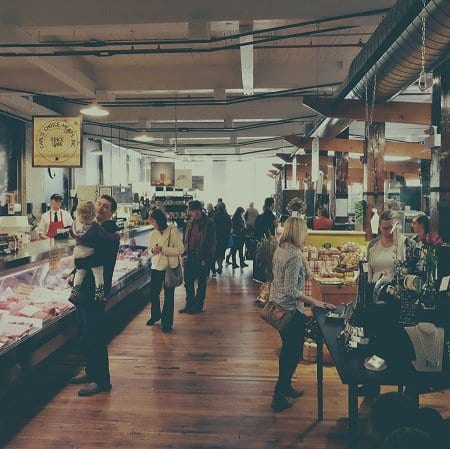 This beautiful site has been revitalized and is home to a year-round market with local, quality vendors and a friendly, comfortable café. The market hall invites the community to engage in culinary events at the well-appointed test kitchen.
The original Wincey Mills building is 125 years old. Once built, Wincey Mills opened with 25 employees, quickly growing to a company of 125, and adding an additional mill to the original site in 1916.
31 Mechanic Street, Paris, Ontario N3L 1K1
It is a funky roadside stop. This shoe tree is located just outside Paris on Green Lane. What is it exactly? It's a dead tree that is covered in shoes.
it was started by Brantford women several years ago. The phenomenon of nailing shoes to trees is a bit of a mystery. Get out and snap a photo.
Green Lane, Paris, Ontario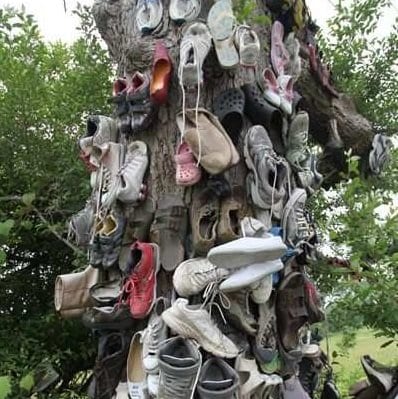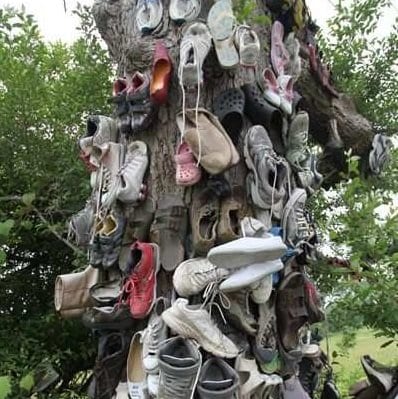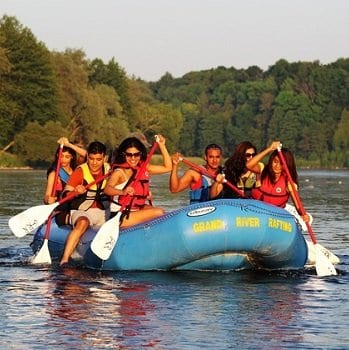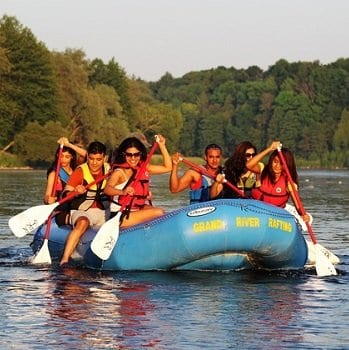 The Grand River is a designated Heritage River and has stretches of slow and fast currents. You can canoe, kayak or enjoy a whitewater rafting experience on this majestic river.
Choose from 3 trips with 9 different types of boats. You can even take a 1-hour lesson before your trip.
31 Mechanic St, Paris, ON N3L 1K1
https://grandriverrafting.ca/
Paris Surf is a funky combination of clothing store, pizzeria, coffee shop and neighbourhood bar that is filled with love, purpose and passion. Step into a crazy-beautiful mix of hipster flare, '90s neon and California cool.
Founders Cassie and Mark started Paris Lectures, a speaker and networking series with periodic workshops.
24 Mechanic St, Paris, ON, Canada
http://janeandjury.com/paris-surf/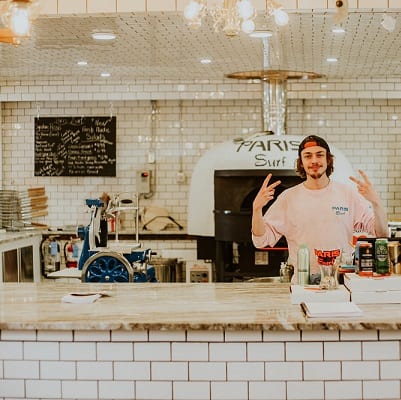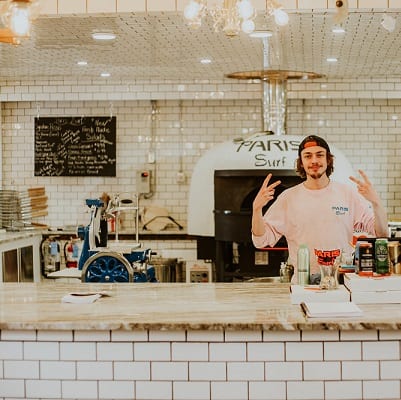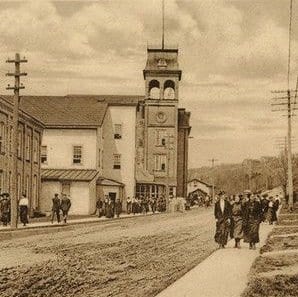 Penman's No. 1 Mill, 1874
It was the first of two large textile mills built by Paris industrialist John Penman. Dependent on waterpower in the beginning, a generating plant still stands behind the mill buildings on the bank of the Nith River.
The building is National Historic Site of Canada.
140 W River St, Paris, ON N3L 2V1
The bell once rested in the tower of the Old town Hall but had to be taken down when its moorings sustained damage. It was saved and mounted on the cairn as an historical exhibit.
The bell was commissioned from the Meneely Bell Foundry in West Troy, New York, for $643.45 in 1874. The first ringer was John Knarston. Up until 1900 the bell was rung to summon volunteer firefighters.
In 1916, the Robb family was named the town's official bell ringers. They carried the tradition without fail until 2002 when the last bell ringer, Winnie (Robb) Todd – Alex's mother -did her duty for the final time in 2002.
12 Broadway St W, Paris, ON N3L 2S2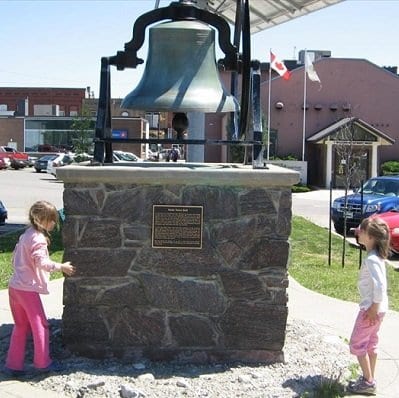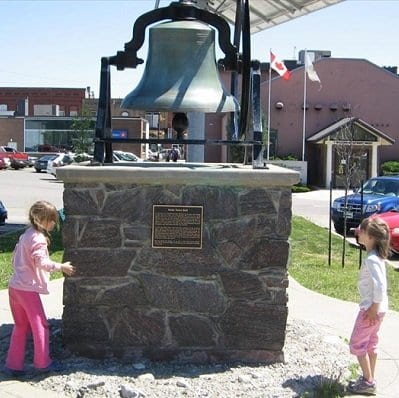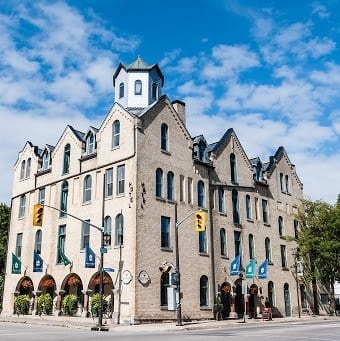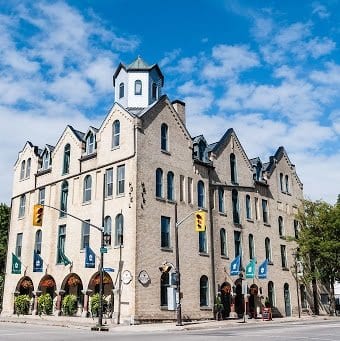 One of the best places to stay in Paris is The Arlington Hotel. Built in the early 1850's it was constructed in a chateau style and is now an Ontario Heritage Site.
The Arlington is a boutique hotel that combines historic charm with an imaginative literary theme. Each of their 23 rooms are decorated with iconic authors or creative minds in mind. There's a Jane Austen suite, an enchanted J.R.R. Tolkien room, an Ernest Hemingway suite, etc.
106 Grand River Street North, Paris, ON N3L 2M5
Top 12 Places to Visit in Paris ON