In the 1860s, the area around Burk's Falls was settled by loggers. The only access to the region was by water – from Georgian Bay via the Magnetawan River.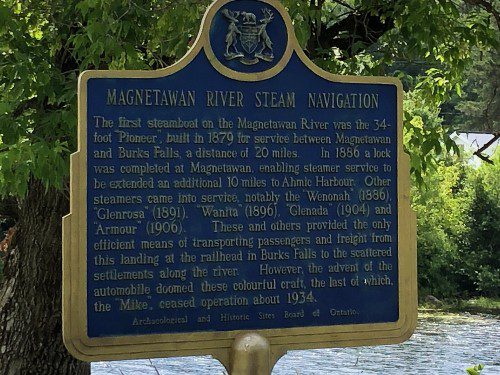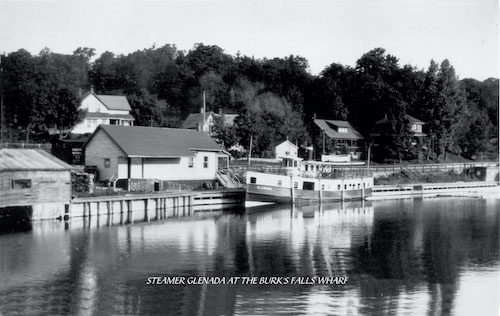 The steamship Glenada moored in Burk's Fall in 1920.
In 1879, steamboat service was established to the foot of the falls from the historic village of Magnetawan.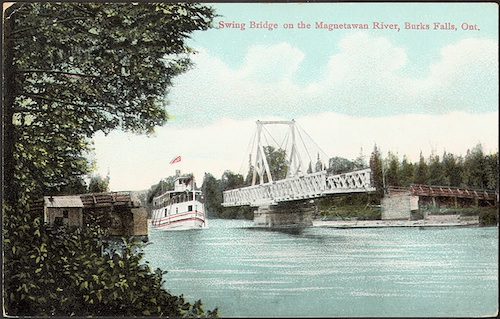 A steamship transits the swing bridge at Burk's Falls. 1910, postcard
A swing bridge was built over the Magnetawan, just west of Burk's Falls.
Find the place at a boat launch in a park just west of the falls on the south side of Highway 520
Photos: Vlad Umnov; Toronto Public Library, Public domain