The Crystal Beach Amusement Park was a place that tourists visited time and again for more than 100 years – from 1888 to 1989. It had exciting roller coaster thrills and all kinds of other rides to many eager visitors. At its peak in the 1940s and early 1950s, the park had about 20,000 visitors daily throughout the summer, from Victoria Day through Labour Day.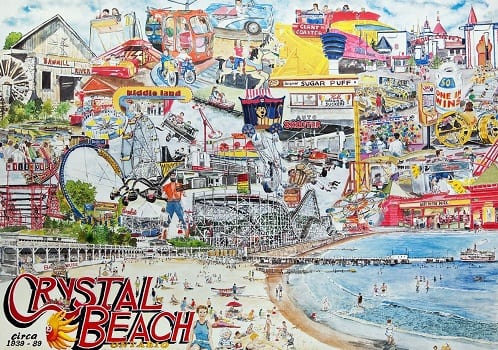 Crystal Beach Park was originally a Chautauqua as a religious campground with a beach and sideshow attractions that was founded on the shores of Lake Erie in 1888 – three years later than Erie Beach Park in Fort Erie. These parks have been competing for visitors for 30 years.
During the 1980s Crystal Beach Park was starting to decline. The park closed at the end of the 1989 season. The rides were sold at auction.