Marie Dressler is one of the greatest comediennes of her generation and one of Hollywood's best-loved stars.
Played at Lindsay, Ontario.

Died in 1934 in Santa Barbara, California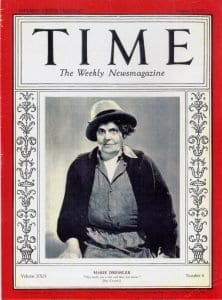 Marie Dressler was born as Leila Marie Koerber in Cobourg. Her father was a music teacher and the organist at St. Peter's Anglican Church. As a child, Marie would sing and assist in operating the organ in the church.
By 14 she played with an amateur company at Lindsay, Ontario.
The family moved to the United States in the late 1870s. Dressler was 14 when she joined a theatre group and she went on to work on stage and in light opera. By 1892, she was on Broadway.
In 1914 at the age of 44, Dressler was in the first full-length film comedy. The movie was based on Dressler's hit Tillie's Nightmare. She claimed to have cast Charlie Chaplin in the movie as her leading man, and was "proud to have had a part in giving him his first big chance."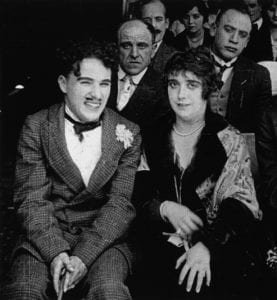 In 1931 Dressler won the Academy Award for Best Actress for the film Min and Bill.
Marie Dressler, Best Actress Oscar Winner
She had great success with 'Dinner at Eight' and 'Tugboat Annie' in 1933.
In 1934 she died from cancer.
Although atypical in size for a Hollywood star, Dressler appeared in more than 40 films and achieved her greatest successes in talking pictures made during the last years of her life.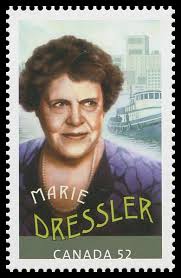 Each year, the Marie Dressler Foundation Vintage Film Festival is held, with screenings in Cobourg and in Port Hope, Ontario.
The Town of Cobourg is a lakeside community on the north shore of Lake Ontario.
Marie Dressler's heritage home on 212 King Street West, Cobourg, now houses a small museum of artifacts about her life home. The Koerber family once lived in the small home where Mr. Koerber taught music lessons and Leila Koerber dreamed of becoming famous.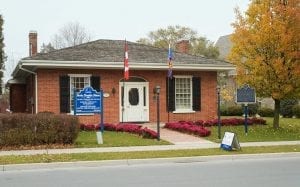 Marie Dressler House is also the location for the Cobourg and District Economic Development and Tourism office.
Read and watch more about Cobourg