James Cockburn was serving as Canada's first Speaker in the House of Commons. He participated in the Founding of Canada Conference in Quebec in 1864.
Born in 1819 in Berwick-upon-Tweed, United Kingdom

Died in 1883 in Ottawa, Ontario
Cockburn was born in northern England. When he was 12, his father, a merchant, decided to emigrate to Upper Canada. On the Atlantic crossing his father died. The family proceeded to York (now Toronto).
James attended Upper Canada College and Osgoode Hall. In 1845 he came to Cobourg to practice law.
Cockburn was elected to the Cobourg town council in the 1850s. In 1861 he was elected as an independent candidate to represent Northumberland West in the Legislative Assembly.
Cockburn empathized with John A. Macdonald, who saw the need to unite all the British North American provinces. Cockburn emerged as a supporter of the Cartier-Macdonald Coalition, the Liberal-Conservatives.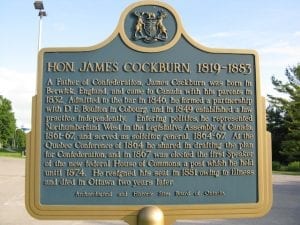 In 1864 Cockburn attended the Founding of Canada Conference in Quebec. Cockburn opened his Cobourg home on Division Street to the Maritime delegation touring Canada West after the Quebec meeting.
Cockburn was elected to the first federal Parliament in 1867. He served as the first Speaker in the Dominion, and he was the only Speaker – a Father of Confederation.
Cockburn spent his last years codifying the laws of the new Dominion and died in 1883. He was buried in the family plot in St. James Cemetery, Toronto.
James Cockburn | Cobourg's Father of Confederation | From Cobourg Museum, 2011
The Town of Cobourg is a lakeside community on the north shore of Lake Ontario.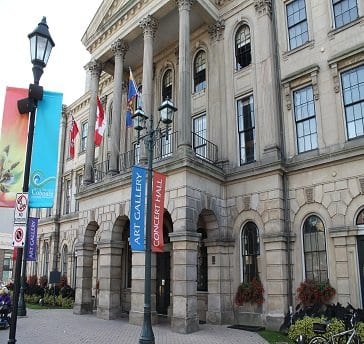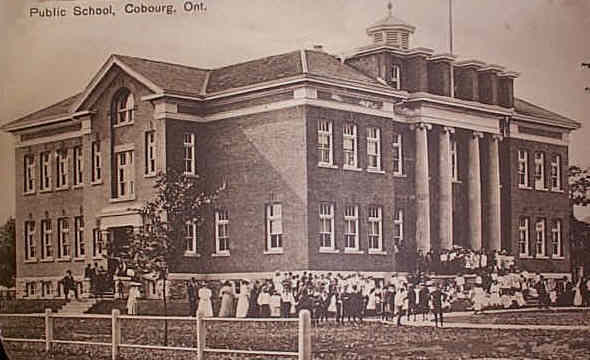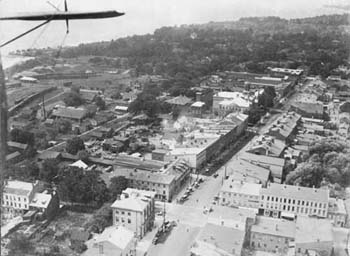 Cobourg, Ontario | Victoria Hall | 2008