the "Mustard operation" in orthopedics used to help hip use in people with polio

the "Mustard cardiovascular procedure" used to help correct heart problems in "blue babies," which has saved thousands of children worldwide
During his childhood, Mustard collected butterflies and identify birds. In 1930, at the age of fifteen, Mustard graduated from high school at the University of Toronto. Though he was too young to begin the application process for university, so he stayed another year before beginning university.
Dr. Mustard graduated in medicine from the University of Toronto in 1937. He joined the surgical staff of The Hospital for Sick Children (SickKids) in 1947.
In 1949 dr. Mustard was one of the first to perform open-heart surgery using a mechanical heart pump and biological lung on a dog at the Banting Institute.
In 1956 he was appointed chief surgeon at SickKids. In 1976 he retired.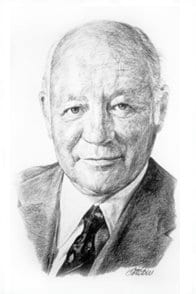 In 1987, at the age of 73, Dr. Mustard died of a heart attack.
1976 – Officer of the Order of Canada "in recognition of his many achievements in the field of medicine, particularly as a cardiac surgeon of international repute"
1995 – Canadian Medical Hall of Fame.
---
Clinton is a community in the municipality of Central Huron, Ontario.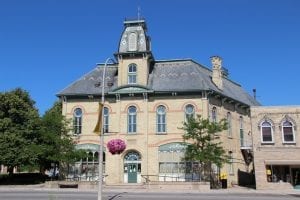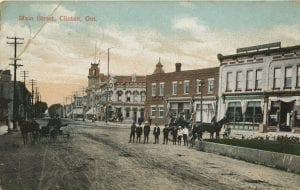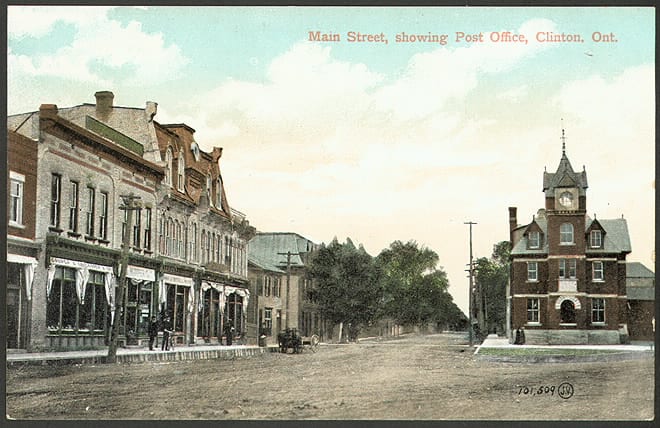 Royal Air Force No. 31 Radio Direction Finding School, Clinton, Ontario