From Thamesville, Renfrew, Peterborough & Orangeville, Ontario
William Robertson Davies is one of Canada's most influential essayists and novelists. Davies was the founding Master of Massey College, a graduate college at the University of Toronto.
Born in 1913 in Thamesville, Ontario

Grew up in Renfrew, Ontario

Died in 1995 in Orangeville, Ontario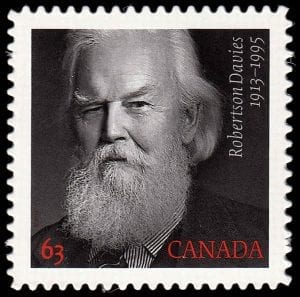 William Robertson Davies was born in 1913 in Thamesville, Ontario. His father was a newspaper owner, his two brothers were reporters.
He spent his formative years in Renfrew, Ontario. Many of his novel's characters are named after families he knew there. He boarded at Upper Canada College in Toronto, then studied at Queen's University in Kingston before attending Balliol College in Oxford, U.K.
Davies returned to Canada in 1940. He spent time working as a journalist for The Peterborough Ontario Examiner.
Robertson Davies started the Dominion Drama Festival and was an early member of the Stratford Shakespeare Festival board.
In 1948, he produced his first commercially successful play, Fortune, My Foe.
In 1955 Robertson Davies received the Stephen Leacock Medal for humour.
"Comedy is fully as revealing in its probing of human problems as is tragedy. The thing about comedy that I greatly value is that it is infinitely harder to fake than tragedy."

Robertson Davies
In 1960 Davies joined Trinity College at the University of Toronto, where he taught literature for the next 21 years.
In 1966 he co-founded the U of T's graduate center for the Study of Drama.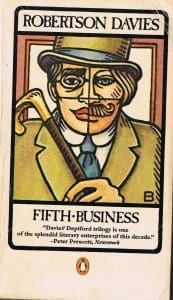 Davies' best-known work is the Deptford Trilogy of Fifth Business (1970), The Manticore (1972) and World of Wonders (1975). Setting his novels in semi-rural Ontario, Davies uses biting satire in order to critique what he saw as a narrow-minded and emotionally repressed community. His childhood town Thamesville, Ontario, is fictionalized as the town of Deptford, Ontario.
In 1972 he received the Governor-General's Award.
Davies died in Orangeville, Ontario in 1995. CBC covered his funeral live, and featured elegies by Margaret Atwood and Timothy Findley, among many others.
Davies' ashes were scattered in the garden of Windhover, his 100-acre rural property in the Caledon Hills near Orangeville, Ontario.
His work has been translated into 17 languages.
Contemporary Canadian Writers: A conversation with Robertson Davies. February 2, 1971. University of Toronto Archives
The story of Renfrew, Ontario, starts with the Bonnechere River. The first European settlers in this area followed the river from its mouth at the Ottawa. In the early days, Renfrew was called Horton.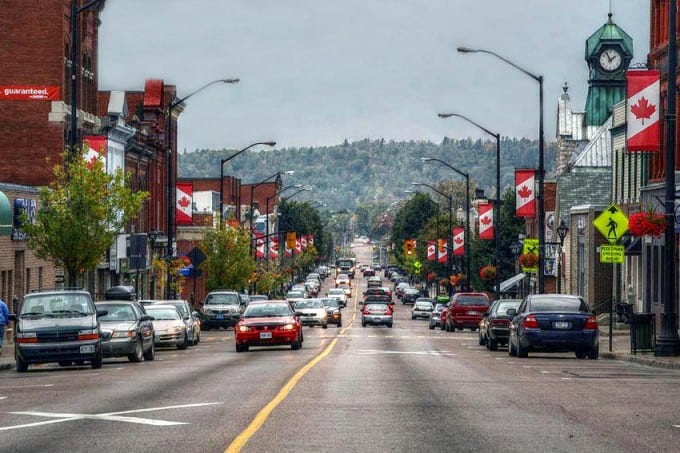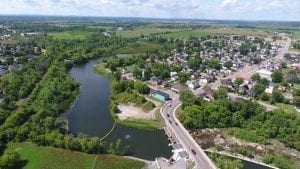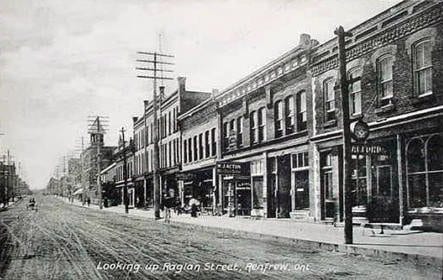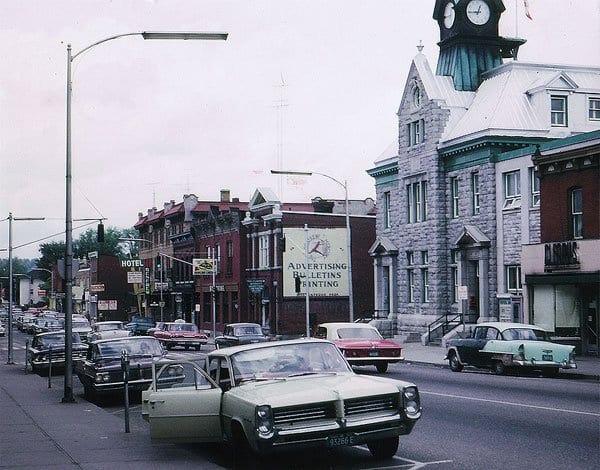 The town was named after Renfrewshire, Scotland, in approximately 1848.
Flight Over Renfrew, Ontario
Orangeville
, Ontario, began in the 1830s, of steady growth to incorporation in 1863, and of economic expansion through the 1870s and 1880s. All this development culminated in the Town's being named the county seat for the newly incorporated County of Dufferin in 1881.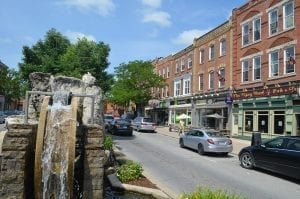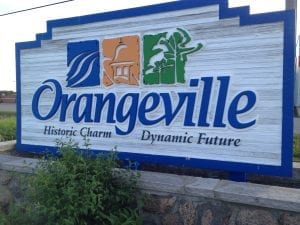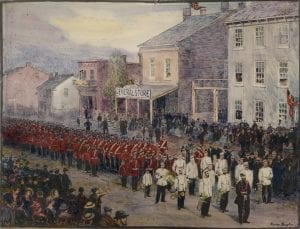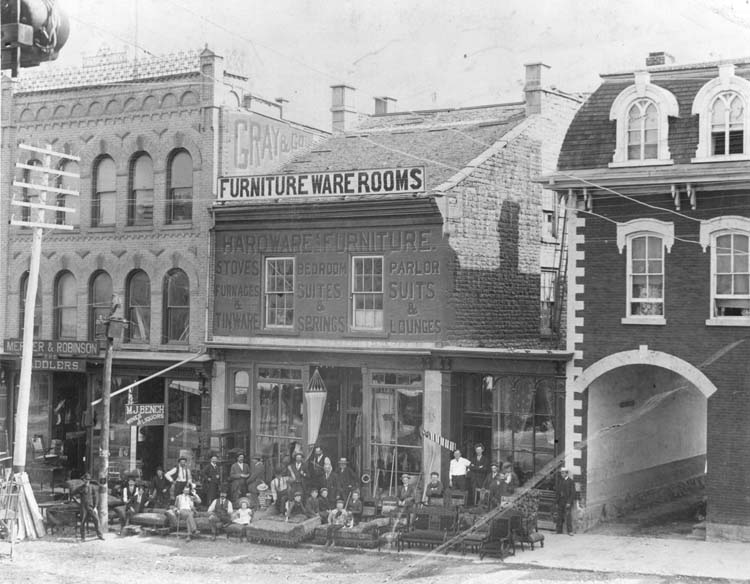 In 1863, Orangeville was named after Orange Lawrence, a businessman born in Connecticut in 1796 who owned several mills in the village.
Welcome to Orangeville! The Mayer-Harman Team