From Cochrane, Ontario
Miles Gilbert "Tim" Horton was a professional hockey player, a defenceman for 24 seasons in the National Hockey League.
Born in 1930 in Cochrane, Ontario

Died in 1974 in St. Catharines, Ontario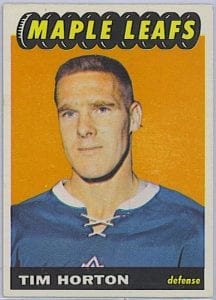 Horton was one of the best defensemen from the National Hockey League's Original Six Era and spent the majority of his career with the Toronto Maple Leafs.
Also a successful businessman, Horton was a co-founder of the Tim Hortons restaurant chain. In 1964 Horton established a little coffee and donut shop in Hamilton, Ontario, selling coffee for a quarter and featuring his own personal creations, the apple fritter and the Dutchie.
The shop was an enormous success. In 1967 Horton entered a franchise partnership with
Ron Joyce
.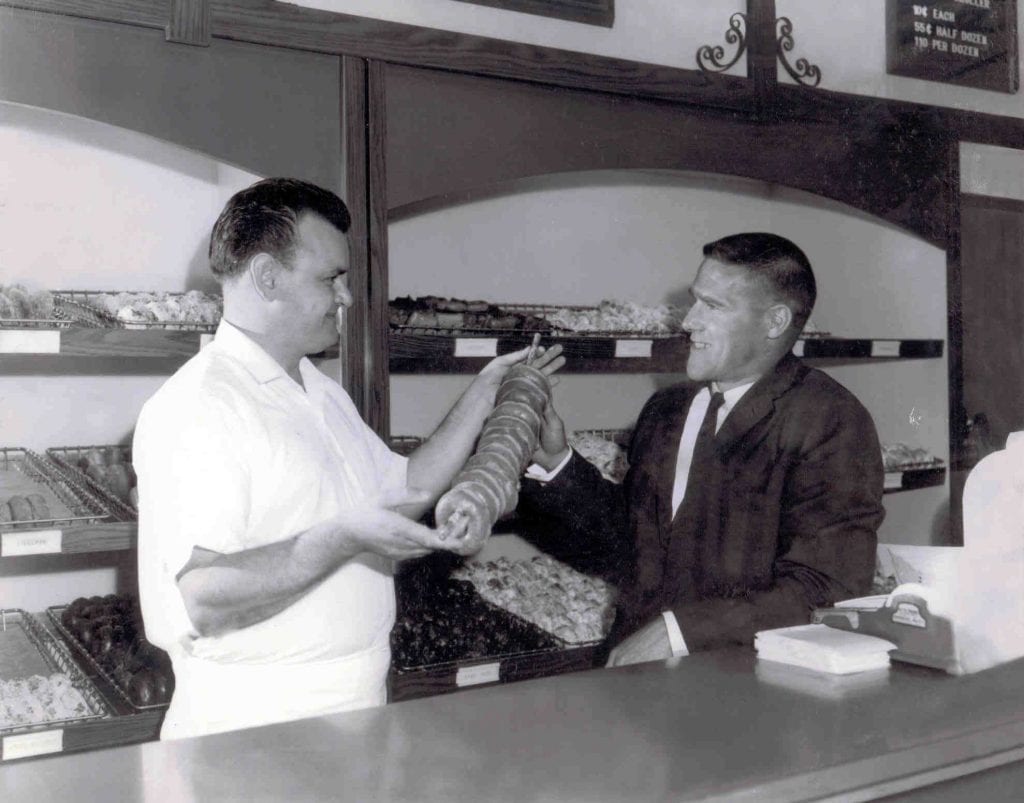 Tim Horton and Ron Joyce
After Horton's death in an auto accident in 1974, Joyce purchased Horton's share for about $1 million. Horton never got the chance to see a franchise in his hometown of Cochrane. The northern Ontario town did not get its own Tim Hortons until 1994. On January 1, 2017, in a ceremony prior to the Centennial Classic, Horton was part of the first group of players to be named one of the '100 Greatest NHL Players' in history.
Watch a documentary about Tim Horton
Cochrane is a town in northeastern Ontario. It is about a one-hour drive from Timmins, the major city of the region. The town's population is made up of approximately half anglophone and half francophone residents.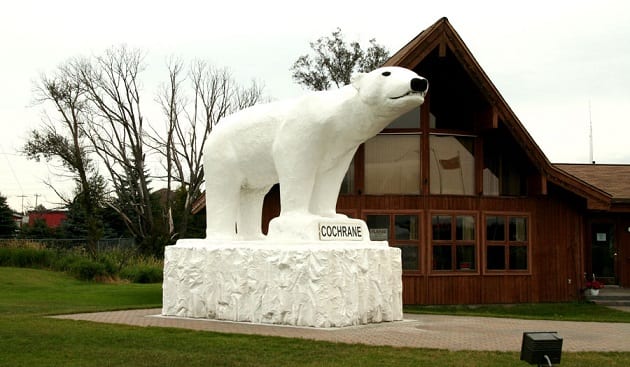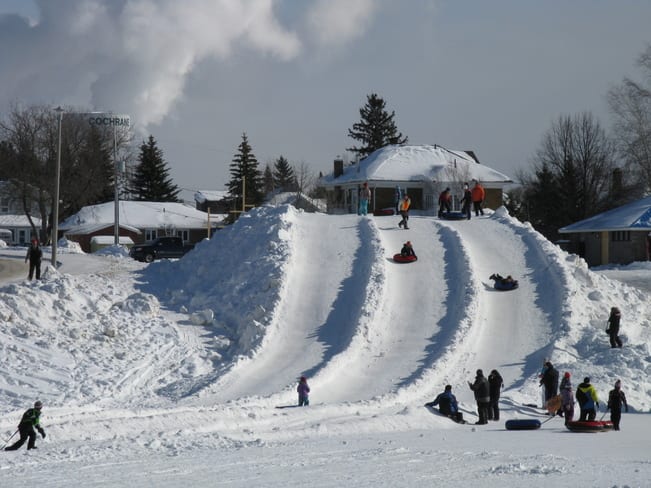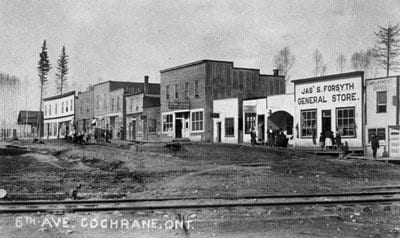 Cochrane Ontario Winter Carnival Torchlight Parade – February 16, 2017