Deborah Ellis is an award-winning, feminist, peace activist and philanthropist.
Deborah Ellis
began writing at the age of 11 and released her first book after she entered a contest for unpublished novelists in 2000. Deborah penned the international bestseller The Breadwinner.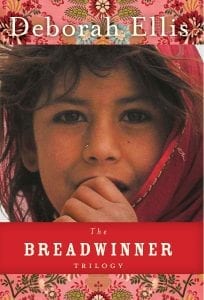 Her novels for young adults often explore children in international crises, revealing the extraordinary lives that endure behind the global headlines of war and want.
"We create the world we want to see."
In 2006, Deborah has been named to the Order of Ontario. In 2016, Ellis was named a Member of the Order of Canada. Her most recent book is The Cat At The Wall, the story of a little cat who sneaks into a small Palestinian house on the West Bank
Cochrane, Ontario, is the birthplace of Tim Horton. Aside from its special northern charm, Cochrane offers a diverse culture rooted in history, a progressive family orientated society, along with a vibrant and growing economy envied by many.