Peter Mansbridge is chief correspondent for CBC News and anchor of The National, CBC Television's flagship nightly newscast.
Born in 1948 in London, England

Residence in Stratford, Ontario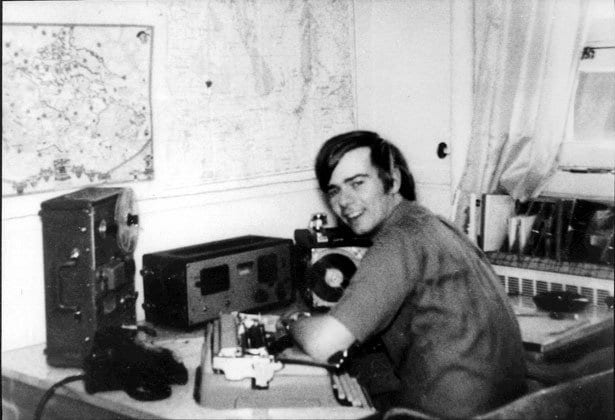 Peter Mansbridge, aged 21 or 22, at his first job with the CBC in Churchill, Manitoba. (thestar.com)  
Mansbridge worked as a ticket agent for Transair at Churchill Airport in Churchill, Manitoba. His broadcast career began in singular fashion in 1968. His duties included announcing arrivals and departures over the airport's PA system. The station manager at the local CBC radio station heard his baritone over the intercom and offered him a job as a disc jockey.
Mansbridge went on to host CBC Churchill's first local radio newscast. From Churchill, he joined CBC Radio and TV in Winnipeg.
Peter Mansbridge before The National
Since 1988, he has won 12 Gemini Awards for broadcast excellence.
Peter Mansbridge on The Hour with George Stroumboulopoulos
Mansbridge stepped down as chief correspondent and anchor on July 1, 2017, following coverage of Canada's sesquicentennial celebrations.