From Stratford, Ontario
Justin Drew Bieber was discovered by a talent manager through his YouTube video covering songs in 2008.
Grew up in Stratford, Ontario
2007, Stratford, outside the Avon Theatre
 The same place, five years later
In 2007, aged 12, Bieber sang Ne-Yo's "So Sick" for a local singing competition in Stratford and was placed second. His mother Pattie Mallette posted a video of the performance on YouTube. She continued to upload videos of Bieber singing covers of various R&B songs. Year later, Bieber was discovered by Scooter Braun, a former marketing executive of So So Def Recordings. Bieber released his debut EP, My World, in late 2009. It was certified Platinum in the U.S.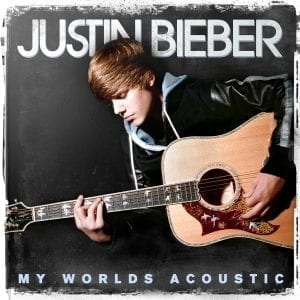 He became the first artist to have seven songs from a debut record chart on the Billboard Hot 100.
Justin Bieber and his mom's First Time on TV
Stratford is a town on the Avon River in Perth County in southwestern Ontario.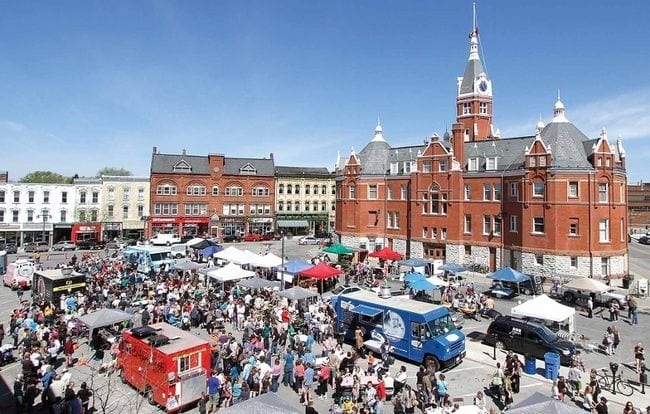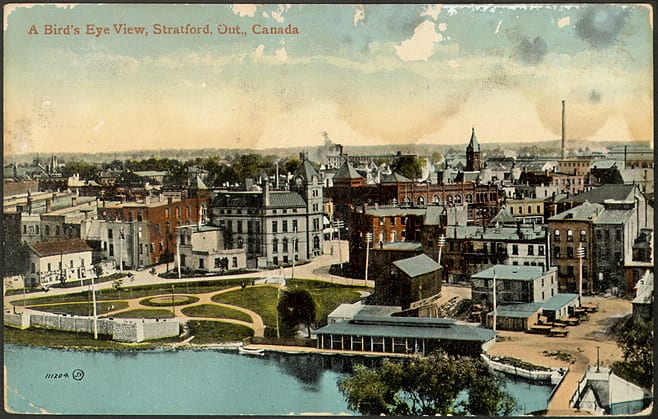 When the area was first settled by Europeans in 1832, the townsite and the river were named after Stratford-upon-Avon, England.
The town is well known for being the home of the Stratford Shakespeare Festival.