Marie Dressler is one of the greatest comediennes of her generation and one of Hollywood's best-loved stars.
She was born as Leila Marie Koerber in Cobourg in 1868. Her father was a music teacher and the organist at St. Peter's Anglican Church. As a child, Marie would sing and assist in operating the organ in the church.
Dressler was 14 when she joined a theatre group and she went on to work on stage and in light opera. By 1892, she was on Broadway.
In 1931 Dressler won the Academy Award for Best Actress for the film Min and Bill.
Each year, the Marie Dressler Foundation Vintage Film Festival is held, with screenings in Cobourg and in Port Hope, Ontario.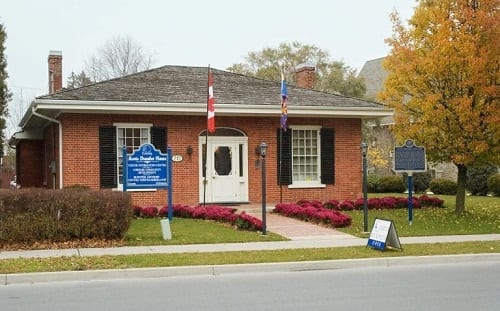 Don't miss Marie Dressler's heritage home on 212 King Street West. There is a small museum of artifacts about her life at home. The Koerber family once lived in the small home where Mr. Koerber taught music lessons and Leila Koerber dreamed of becoming famous.
Read about other famous Canadiens from Cobourg
A. Hewitt, Hockey Innovator. William Abraham Hewitt was a leading sports journalist, administrator and innovator.
James Cockburn, Father of Confederation. James Cockburn was serving as Canada's first Speaker in the House of Commons. He participated in the Founding of Canada Conference in Quebec in 1864.
Farley Mowat, Writer, Environmentalist. Farley McGill Mowat is one of Canada's most widely read authors. His works were translated into 52 languages, and he sold more than 17 million books.

Alan Bradley, Flavia de Luce Author

. Alan Bradley is the New York Times bestselling author of many short stories, children's stories, newspaper columns. His Flavia de Luce mystery series has become one of Canada's most successful cultural exports.
Alice Wilson, Palaeontologist. Alice Evelyn Wilson was the first female geologist in Canada and the first woman to become a member of the Royal Society of Canada.