From Exeter, Wingham & Brussels, Ontario
Earl (Carlyle) Heywood was a country singer-songwriter, guitarist, broadcaster, known as 'Canada's No. 1 Cowboy Singer.'
Born in 1917 in Exeter, Ontario

Died in 2006 in Brussels, Ontario
Born on a farm outside of Exeter, Ontario, Heywood learned guitar at age 10. He began his career playing tenor euphonium with the Exeter Brass Band. He served in the army during World War II, and in 1941 became well known for singing his own 'Living in the Army' as the theme of a radio show on CFCO, Chatham, Ontario.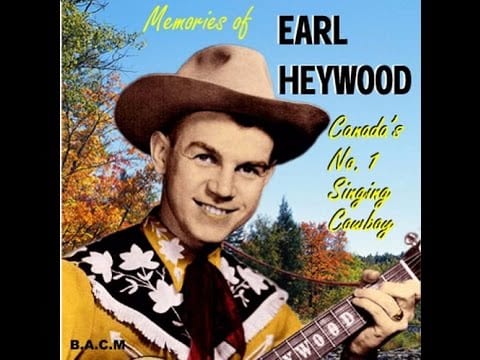 In 1942, he joined CKNX in Wingham, Ontario and remained at that station as a singer and announcer for more than 40 years, performing for almost 20 years on the weekly CKNX Barn Dance. He was also the host for "Serenade Ranch" from 1945-53.
Heywood began recording in 1949. He recorded over 300 songs, with, 'Moonlight On The Manitoulin Island' being a huge hit for The Moms and Dads.
Throughout the 1950s, he appeared on CKNX TV programs including "The Range Riders Show", "Rocking Horse Ranch" and "Western Roundup".
He continued to write and record until his death in 2006 at the age of 89.
Heywood was inducted into the Canadian Country Music Hall of Fame in 1989 and is part of the Hank Snow Museum in Nova Scotia.
Exeter is a community in the municipality of South Huron, in the southern portion of Huron County, Ontario. Just 40 minutes from London, the Town of Exeter is the gateway to Ontario's West Coast.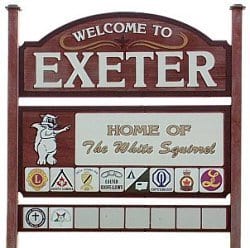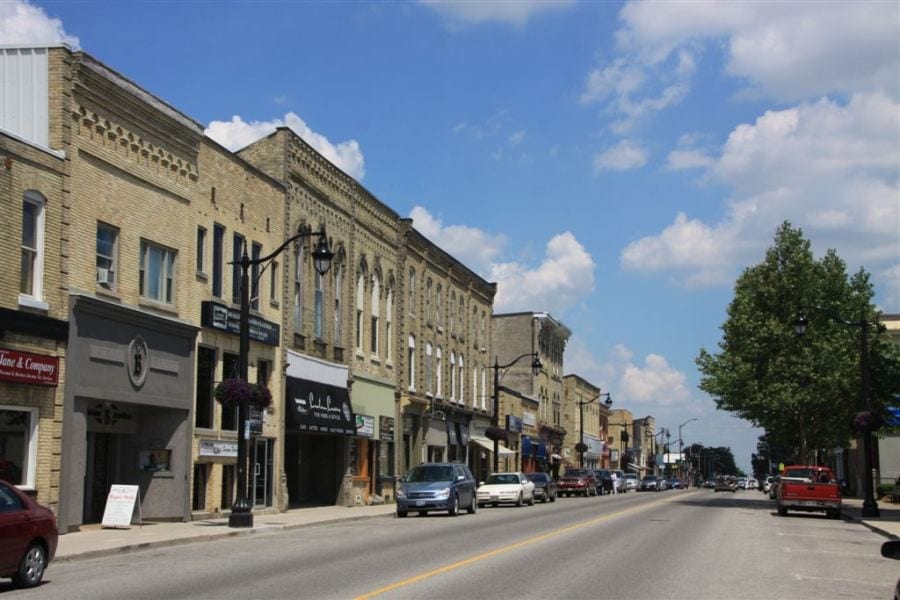 Exeter was founded by Irish settlers in 1832. With its prime location along the Huron Tract and close proximity to the Aux Sables River, Exeter provided a great opportunity for entrepreneurs and soon became a thriving commercial hub.
The community proclaims itself the "Home of the White Squirrel", owing to the presence of the unusually-coloured mammals. Exeter's mascot, "Willis The White Wonder", can be seen at many community events throughout the year, including Canada Day celebrations, the Exeter Rodeo, and the Santa Claus Parade.
Exeter (Ontario), MacNaughton Park, White Squirrels
Wingham is a community in the municipality of
North Huron
, Ontario, which is located in Huron County.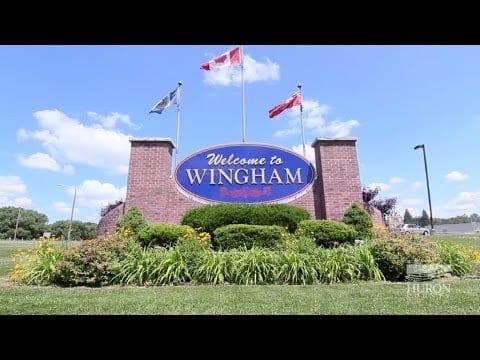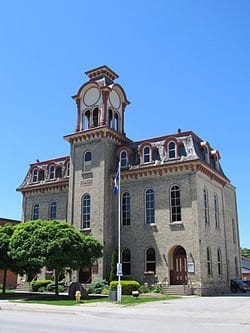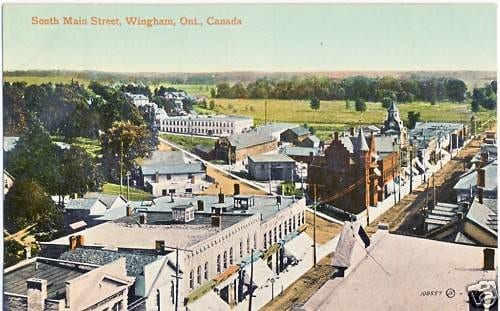 Wingham became part of North Huron in 2001 when the Ontario government imposed amalgamation on the former township of East Wawanosh, the village of Blyth, and the town of Wingham.
David Yates, a school teacher from Clinton ON present: Wingham, Ontario
Read and watch more about Wingham
Brussels is a community in Huron County, Ontario, located within the municipality of Huron East. It was originally called Ainleyville. It was created as the village of Ainlayville in 1855, founded by William Ainlay (difference in spelling is due to a clerical error).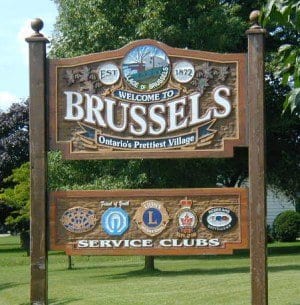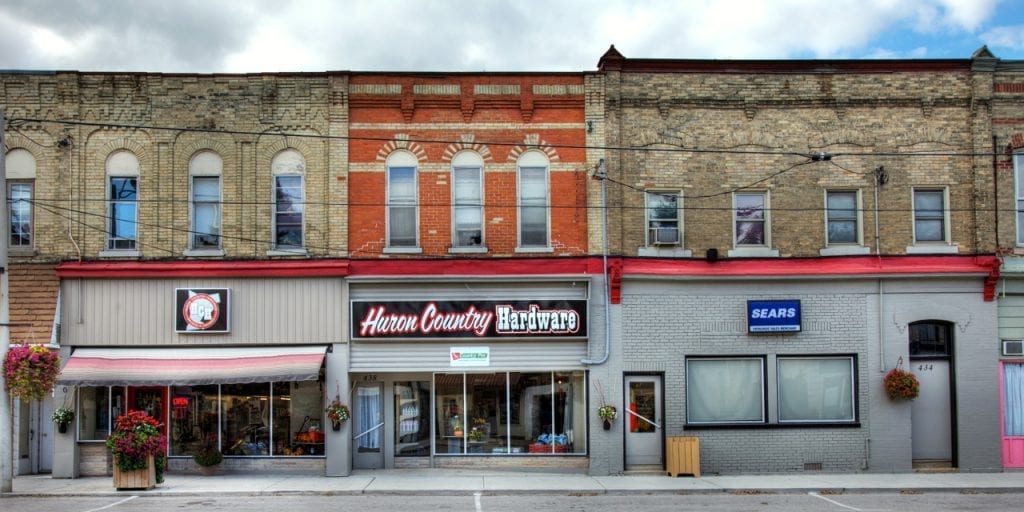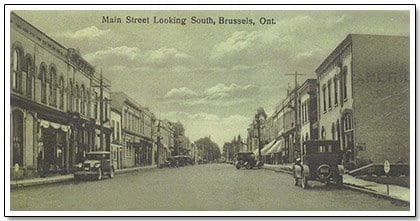 The name was changed in 1872 when a branch line of the Grand Trunk Railway from Guelph came through the town.
Brussels was amalgamated into the municipality of Huron East in 2001.
The Ronald Streamer, a piece of firefight equipment, was made in Brussels.
David Yates, a school teacher from Clinton ON present: Brussels, Ontario