Roberta Joan "Joni" Mitchell is a singer-songwriter and painter. Rolling Stone called her "one of the greatest songwriters ever".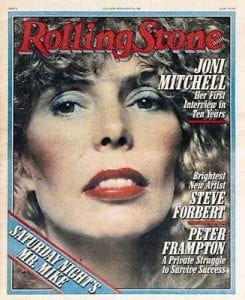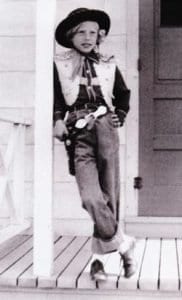 Joni Mitchell, responsible for hits such as Both Sides Now and Big Yellow Taxi, is widely considered the 1960s and '70s folk royalty.
1970. Both Sides Now
In 1968, she recorded her first, self-titled album.
Mitchell won her first Grammy Award (best folk performance) for her 1969 album, Clouds. She has won seven more Grammy Awards since then, in several different categories, including traditional pop, pop music and lifetime achievement.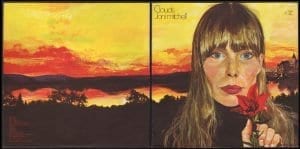 Drawing from folk, pop, rock and jazz, Mitchell's songs often reflect social and environmental ideals as well as her feelings about romance, confusion, disillusionment and joy.
Fort Macleod, originally named Macleod, is a town in the southwest corner of Alberta. It was founded as a North-West Mounted Police barracks and is named in honour of the North-West Mounted Police Colonel James Macleod. It was known as the Town of Macleod between 1892 and 1912.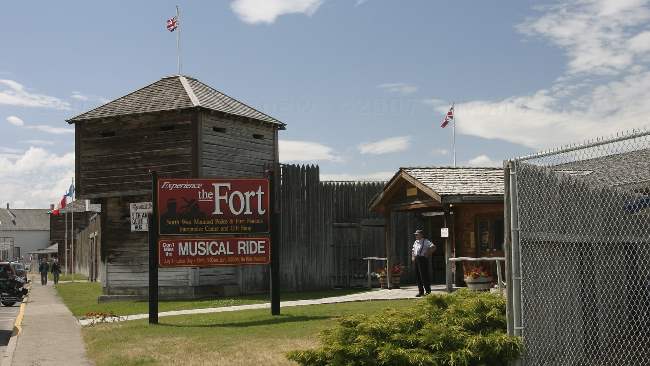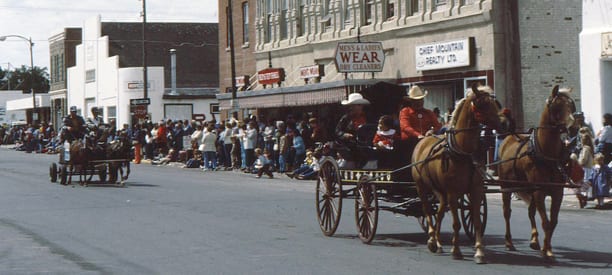 1924. Celebrations for the 50th Anniversary of the Founding of Fort Macleod