Alexander Graham Bell was a scientist, inventor, engineer, and innovator who is credited with patenting the first practical telephone. 
Born in 1847 in Edinburgh, Scotland

Lived in
On August 10, 1876, the world's first long-distance phone call was made from a shop in the village of Paris to the Alexander Graham Bell Homestead near Brantford.
Bell to Mr. Watson:

"Mr. Watson—Come here—I want to see you"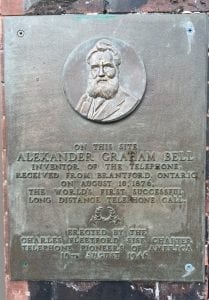 In 1870, aged 23, Bell travelled to Canada. After landing at Quebec City, the Bells boarded a train to Paris, Ontario, to stay with the Reverend Thomas Henderson, a family friend.
After a brief stay with the Hendersons, the Bell family purchased a farm at Tutela Heights, near Brantford, Ontario.
In summer 1885, the Bells had a vacation on Cape Breton Island in Nova Scotia, spending time at the small village of Baddeck. Returning in 1886, Bell started building an estate on a point across from Baddeck, named Beinn Bhreagh. Bell died in 1922, at this private estate in Cape Brenton.
Paris, Ontario is a community on the Grand River. The town was established in 1856. In 1999, its town government was amalgamated into that of the County of Brant.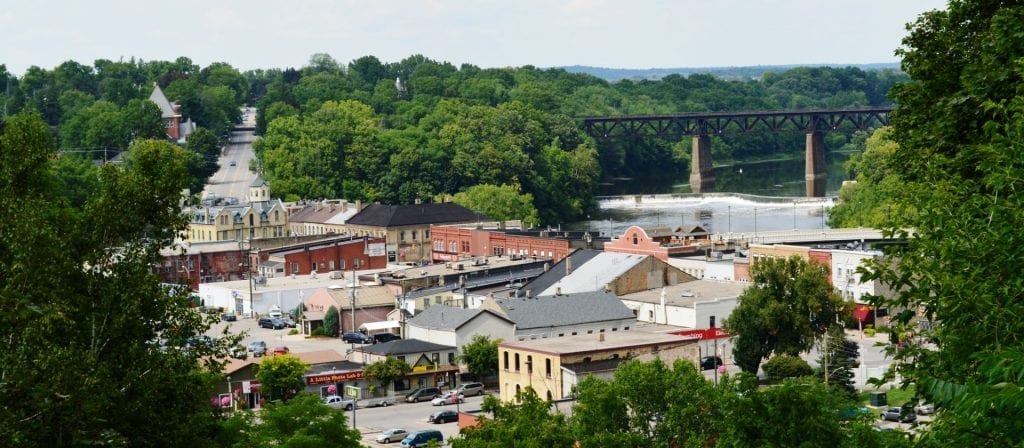 Read more about Paris
Baddeck is a village in Victoria County, Nova Scotia. It is Victoria County's shire town and is situated on the northern shore of Bras d'Or Lake on Cape Breton Island.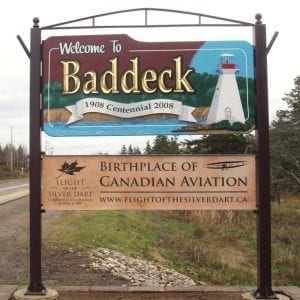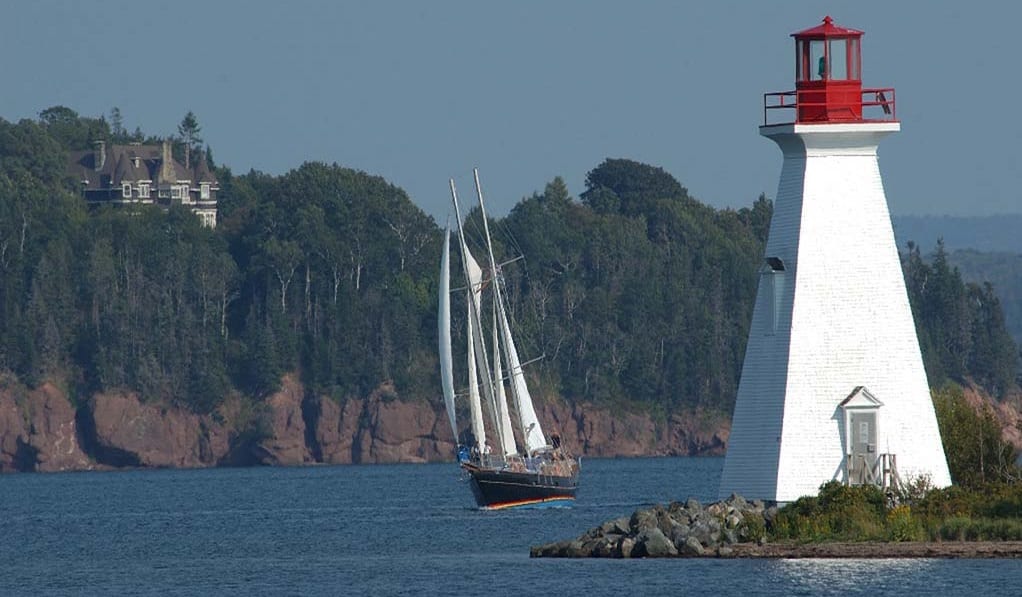 Baddeck was home to Alexander Graham Bell and was witness to the first flight in the commonwealth by Bell's Silver Dart in 1909.