From Chapleau & White River, Ontario
Robert J. Deluce is one of Canada's most knowledgeable airline owners and operators. He is the president and CEO of Porter Airlines.
Born in 1950 in Chapleau, Ontario

Raised in White River, Ontario
Flying High: Man behind Porter Airlines
Robert's father served as a pilot with the Royal Canadian Air Force in the Second World War. In 1951 his parents started White River Air Services Limited to fly summer tourists to Lake Superior. Robert was a pilot with White River. Robert's involvement in the aviation industry includes norOntair, Austin Airways, Air Creebec, Air Ontario, Air Manitoba, Air Alliance and Canada 3000 Airlines. In 2001 
Deluce
with partners formed REGCO Holdings to set up a competing regional airline at Toronto's Island Airport. Deluce proposed setting up a new airline using Bombardier turboprop aircraft to several cities within the range of Toronto. Porter Airlines launched in October 2006. As Porter's founding president and CEO,
Robert
is responsible for overseeing the airline's strategy. In 2012, he was presented with the Queen Elizabeth II Diamond Jubilee Medal for his significant contribution and achievement to Canadians.
Talking to Entrepreneurs: Robert Deluce, CEO, Porter Airlines
Chapleau is a township in Sudbury District, Ontario. It is home to one of the world's largest wildlife preserves. The major industries within the town are the logging mill, Tembec, and the Canadian Pacific Railway railyards.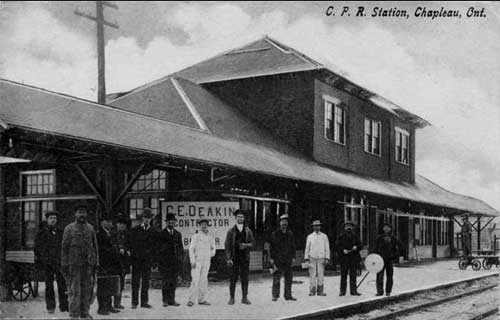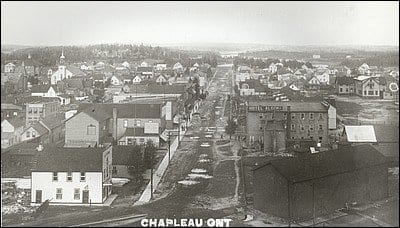 The town was named in honour of Sir Joseph-Adolphe Chapleau, lawyer, journalist, businessman, politician, and most notably the 5th Premier of Quebec.
Paul Carson. My Home Town
Read and watch more about Chapleau
White River is a township located in Ontario, Canada, on the intersection of Highway 17 and Highway 631. It was originally set up as a rail town on the Canadian Pacific Railway in 1885. In 1961, it was finally made accessible by car via Highway 17 of the Trans-Canada Highway.
Winnie the Pooh Park is located just off of Highway 17 as you pull into town and sits central to our business highway section. This beautiful park is the perfect rest stop for your family