Floyd "Busher" Curry won four Stanley Cups with Montreal Canadiens.
Died in 2006 in Montreal, Quebec
On October 29, 1951, Curry recorded his only career hat trick. He scored three goals in a 6-1 Habs' victory over the New York Rangers in front of the Princess. It was a night when Princess Elizabeth, soon to become Queen Elizabeth II, and her husband, the Duke of Edinburgh were in attendance at the Montreal Forum. The Princess left the Forum under the impression Busher Curry was the best hockey player in the world.
It was Curry's greatest moment.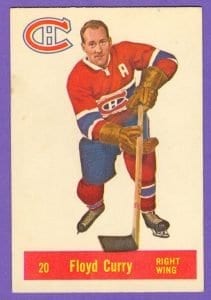 Curry was born in Chapleau, Ontario and raised in Montreal, Quebec.
Shortly after his release from the Canadian military in the fall of 1945, Floyd Curry became a professional hockey player as a member of the Quebec Royals of the Quebec Senior Hockey League (in 1946 renamed the Montreal Royals).
In 1947-48 Curry played his first NHL games with the Montreal Canadiens. He played his entire NHL career with them. A defensive specialist, "Busher" Curry was a fixture on the right wing, managing to add at least a dozen goals to his team's offensive efforts in most seasons.
Floyd won four Stanley Cups 1953, 1956, 1957, 1958.
1953 Stanley Cup final. Game 2. Montreal vs Boston
After retiring, he coached the Montreal Royals. Then he went on to work for the Canadiens front office for over forty years as director of sales and travel secretary.
Curry was stricken with Alzheimer's disease for many of his final 81 years in life. He died at a Montreal hospital on September 16, 2006.
Chapleau is a township in Sudbury District, Ontario.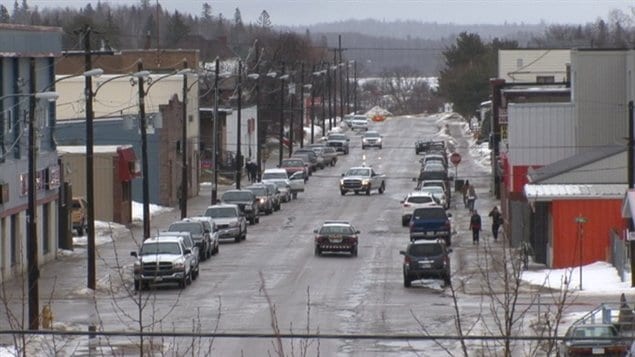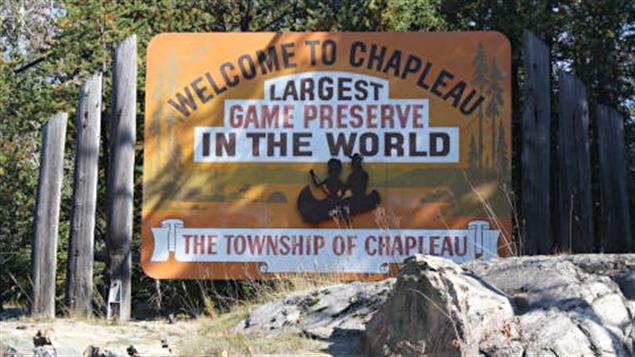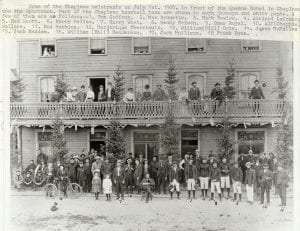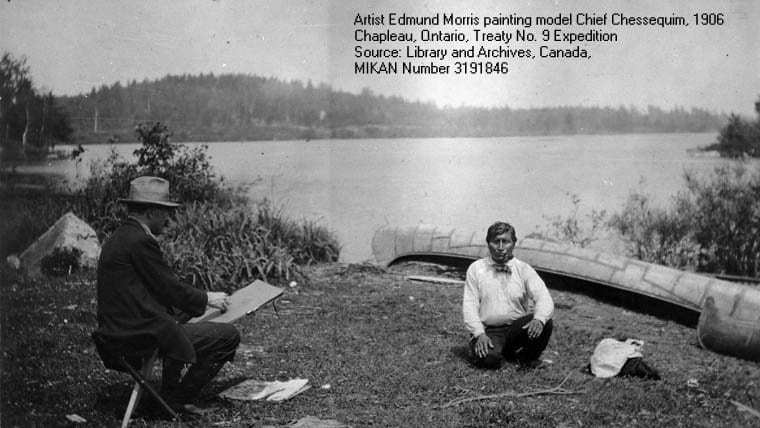 Chapleau is best known for being the home of the world's largest Crown Game Preserve, as well as being the 2011 winner of WFN's Ultimate Fishing Town Canada contest. The Game Preserve, established in 1925, is 700,000 hectares in size, making it an exciting eco-tourism destination for world nature and wildlife travellers.
Overview of Chapleau full, 2016