From
Pierre Francis de Marigny Berton was a noted author of non-fiction, especially a serious popularizer of Canadian history, and was a well-known television personality and journalist.
Resided in Kleinburg, Ontario

Died in 2004 in Toronto, Ontario
2004. Goodbye, Pierre Berton, CBC Archives
Berton was born in Whitehorse, Yukon, where his father had moved for the 1898 Klondike Gold Rush. His family moved to Dawson City, Yukon in 1921.
Like his father, Pierre Berton worked in Klondike mining camps during his years as a history major at the University of British Columbia. He spent his early newspaper career in Vancouver, where at 21 he was the youngest city editor on any Canadian daily.
Berton moved to Toronto in 1947. At the age of 31, he was named managing editor of Macleans. In 1957, he became a key member of the CBC's public affairs flagship program, Close-Up.
Pierre Berton's plea for real food, CBC Archives, 1967
Berton was a founder of the Writers' Trust of Canada, a non-profit literary organization that seeks to encourage Canada's writing community.
In 2004, Berton published his 50th book, Prisoners of the North, after which he announced that he was retiring from writing.
His two-volume documentation on the War of 1812 was republished in 2011 as "Pierre Berton's War of 1812 (Toronto: Anchor Canada, 2011).
He had lived in nearby Kleinburg, Ontario, for about 50 years, from 1967 to his death in 2004. Pierre Berton, along with his wife, Janet, and six children, were active members of the Kleinburg community, including helping to establish the town's annual Binder Twine Festival.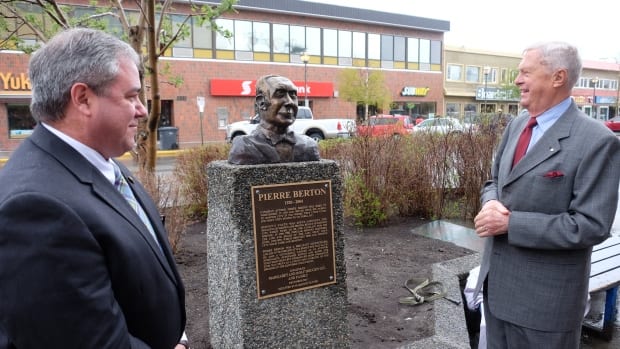 Whitehorse Mayor Dan Curtis, left, and local entrepreneur Rolf Hougen unveil the Pierre Berton's sculpture, 2016. (Mike Rudyk/CBC)
Whitehorse is the capital, largest, and the only city of Yukon and the largest city in northern Canada.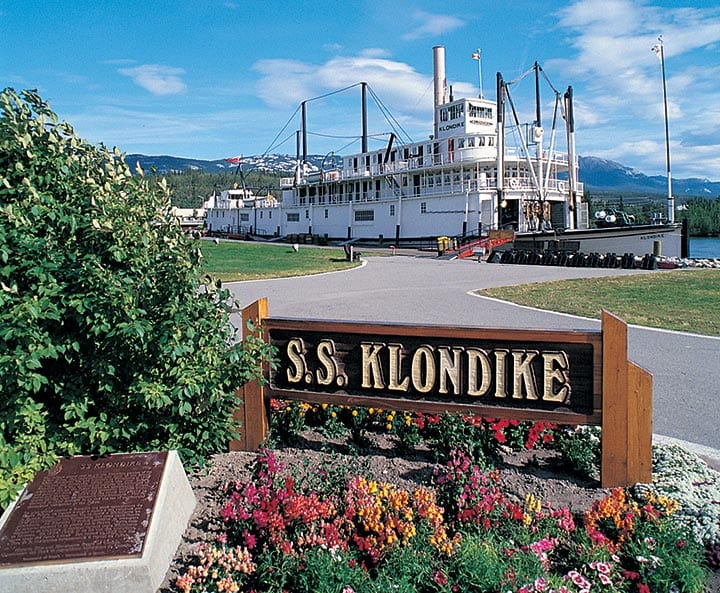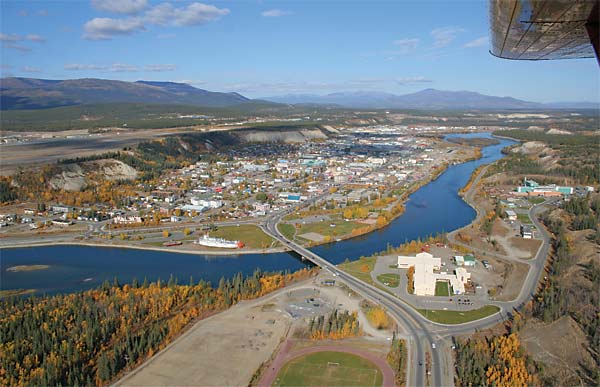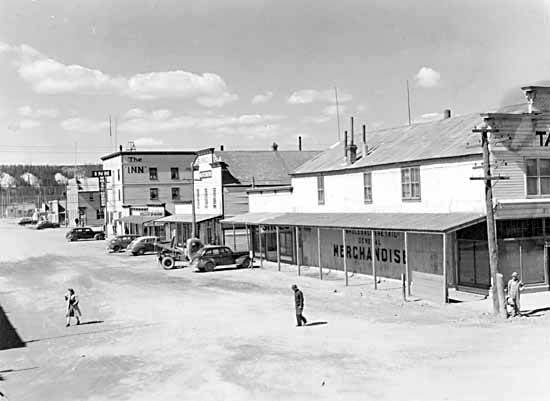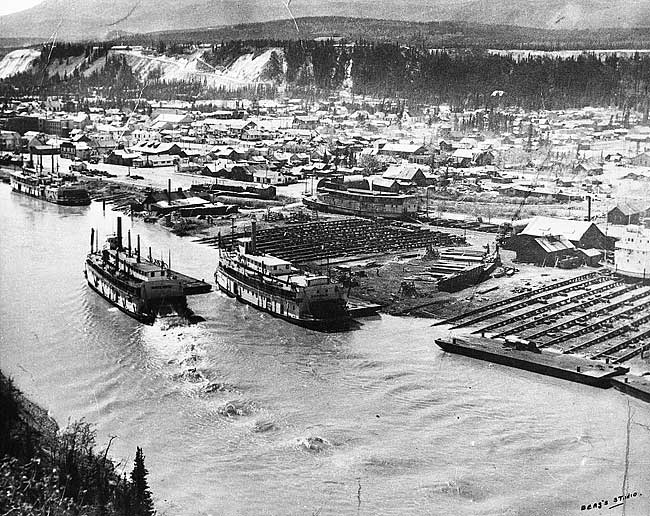 Established in 1953, the City of Whitehorse is home to some of the most spectacular scenery in Canada. Named the Wilderness City, Whitehorse is nestled on the banks of the famous Yukon River and is surrounded by rugged mountains and pristine lakes.
Its economic base includes mining services, tourism, transportation services, and government services.
Read and watch more about Whitehorse, Yukon
Read about Kleinburg, Ontario