On Canada Day, July 1st, 1994, pj johnson was honoured to be invested as the first official Yukon Poet Laureate in Canada.
She considers herself foremost a storyteller upholding what it means to be a Canadian writer.
As an annual performer at the Yukon International Storytelling Festival, in 1992 she composed and produced the play "Dance of the Northern Lights" and was invited to perform it at the National Gallery of Canada and the Astrolabe Theatre in Ottawa.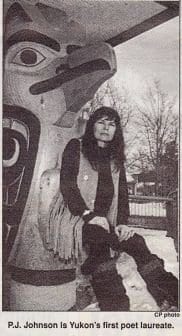 discovery
somewhere
deep
within the forests
of an old
and northern nation
a lone warrior
spent with tracking
pauses in the wind
to kneel among ferns
and cast an eye
upon the print
of one so foreign
that the wisdom
of millennia
and even the bones
of his ancestors
cannot comprehend
it
Whitehorse is the capital and largest city of Yukon and the largest city in northern Canada. It is Yukon's only city. Whitehorse was incorporated in 1950. Downtown and Riverdale areas occupy both shores of the Yukon River.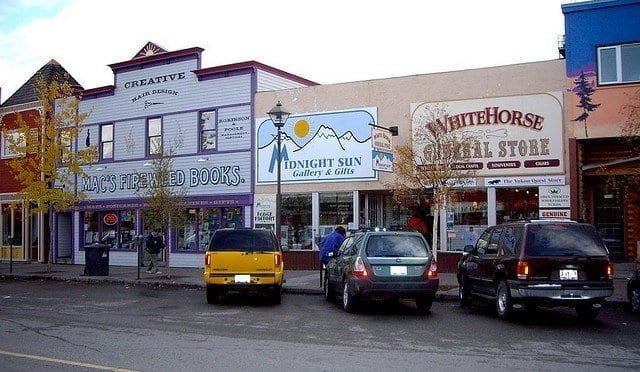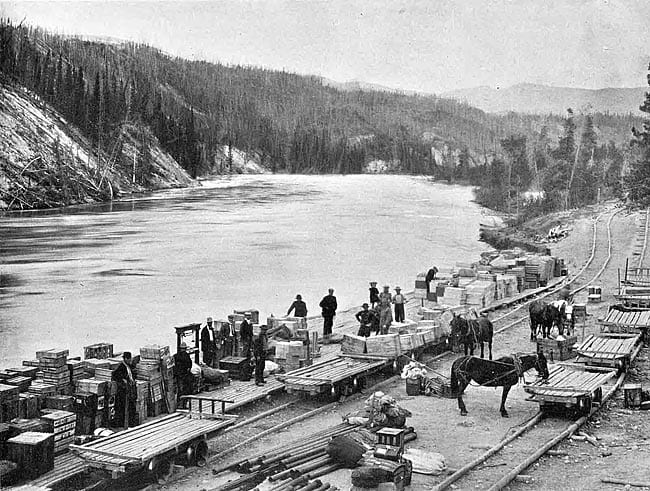 The city was named after the White Horse Rapids for their resemblance to the mane of a white horse, near Miles Canyon before the river was dammed.
Whitehorse, as reported by Guinness World Records, is the city with the least air pollution in the world.
Read and watch more about Whitehorse, Yukon