Dr. Norman Bethune's statues and photographs of him can be found everywhere in China. More than 250 schools, hospitals and museums have been dedicated to him. Elementary school children read about him in their textbooks. In fact, his name is known more in China than in Canada.
Died in 1939 in Tang County, Hebei, China
Henry Norman Bethune was a physician and medical innovator.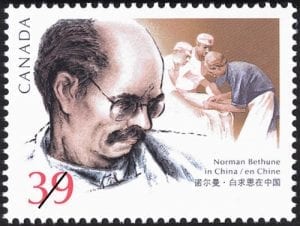 Dr. Bethune effectively brought modern medicine to rural China and often treated sick villagers as much as wounded soldiers.
His selfless commitment made a profound impression on the Chinese people, especially CPC's leader, Mao Zedong. The chairman wrote a famous eulogy to him, which was memorized by generations of Chinese people.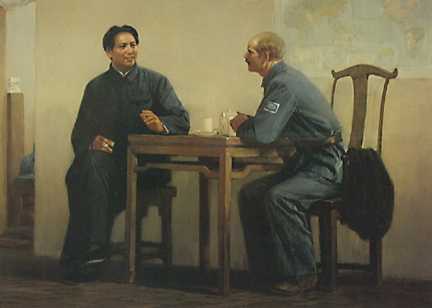 Painting representing Bethune's only meeting with Mao
Watch about the Best-Known Canadian in the World
Donald Sutherland (People of Small Towns) portrayed Henry Bethune in a CBC Television drama.
Watch Donald Sutherland interview on CBC
Gravenhurst is a town in the Muskoka Region, Ontario. The Town of Gravenhurst includes a large area of the District of Muskoka, known to Ontarians as "cottage country."
The town centre borders on two lakes: Lake Muskoka, which is the largest lake in the region, and Gull Lake, a smaller cottage-bordered lake.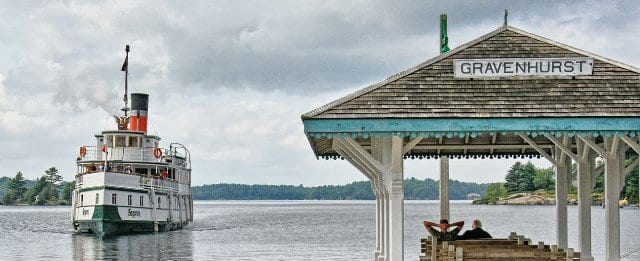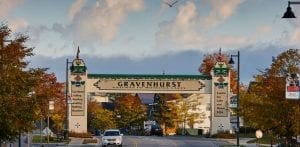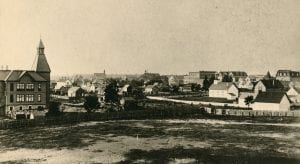 Explore Gravenhurst Ontario | 2015 | By gravenhurst1887