Nathan Phillips was a popular Mayor of Toronto from 1955 to 1962.
Died in 1976 in Toronto, Ontario
Born in Brockville, Ontario, Phillips was educated in public and high schools in Cornwall, Ontario. He graduated from Osgoode Hall Law School in 1913 and was called to the Ontario Bar in 1914.
He practised law in Toronto and was appointed a King's Counsel in 1929.
Phillips served as mayor from 1955 until he lost to Donald Summerville in 1962. He was dubbed "Mayor of All the People." He ended an unbroken string of Protestant mayors, starting with the appointment of Thomas David Morrison in 1836. He is remembered for being the first Toronto mayor of the Jewish faith.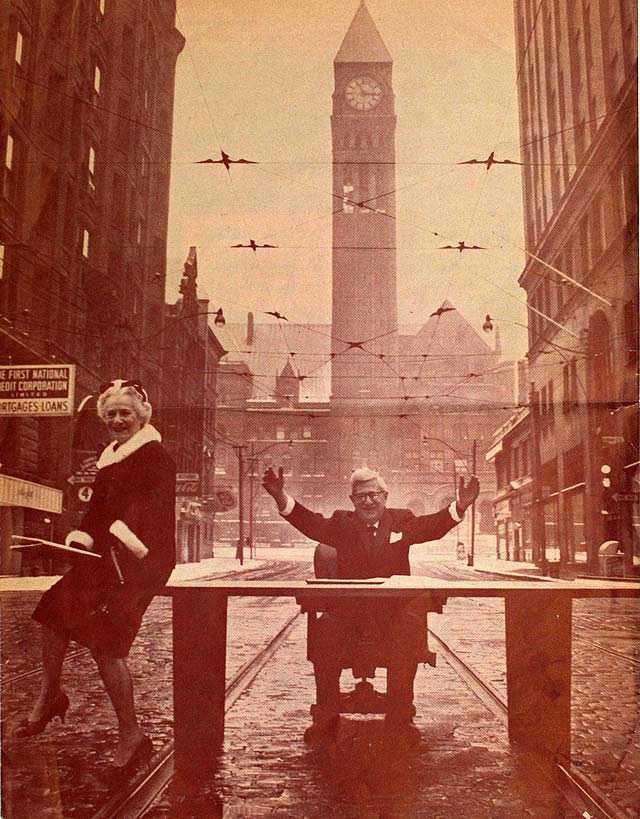 Ett and Nathan Phillips in the middle of Bay Street. Photo by Paul Rockett. Maclean's, February 27, 1960.
Under Philips's direction, the City of Toronto pursued an aggressive agenda of demolishing heritage structures throughout the city in order to 'modernize.' Large blocks of downtown were purchased and razed and many landmark buildings and neighbourhoods were destroyed such as the University Avenue Armouries, the Chorley Park estate, the General Post Office.
Nathan Philips is best remembered as the driving force behind the construction of Toronto's New City Hall. Nathan Phillips Square was named in honour of the mayor.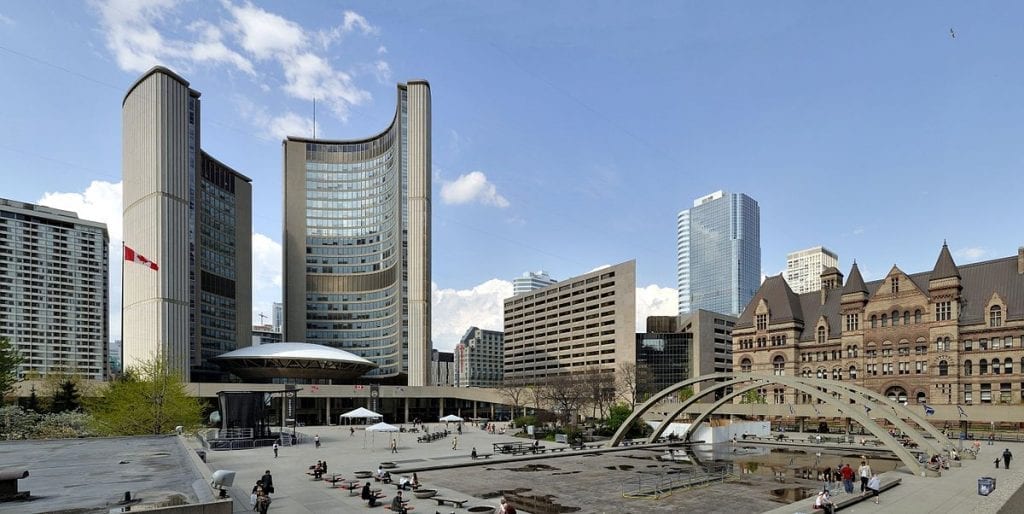 ---
Brockville, formerly Elizabethtown, is a city in Eastern Ontario. Known as the "City of the 1000 Islands", Brockville is located on the north shore of the Saint Lawrence River.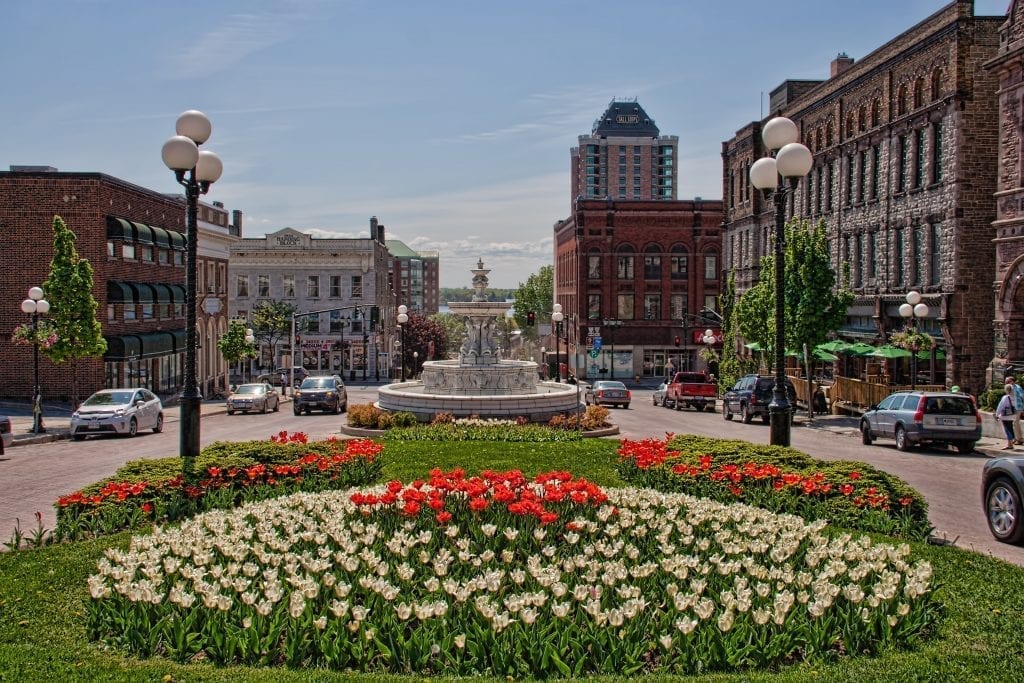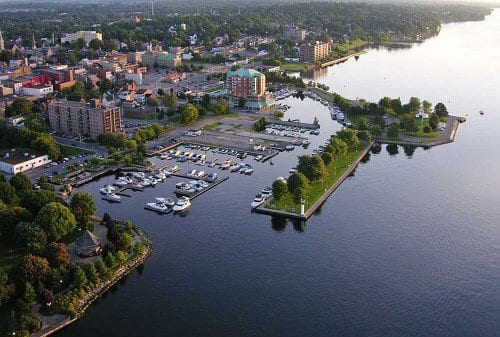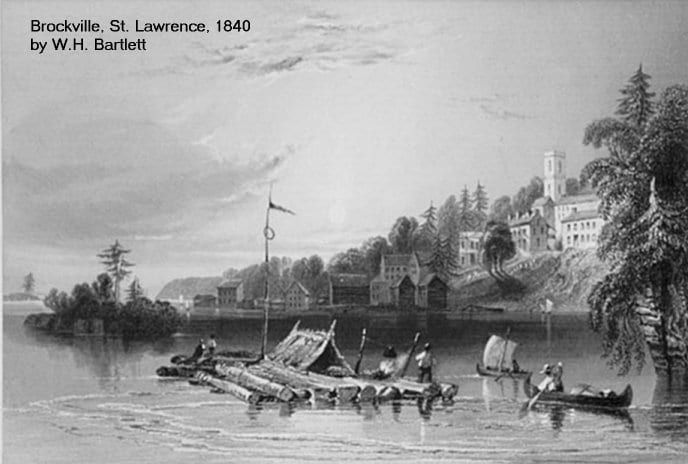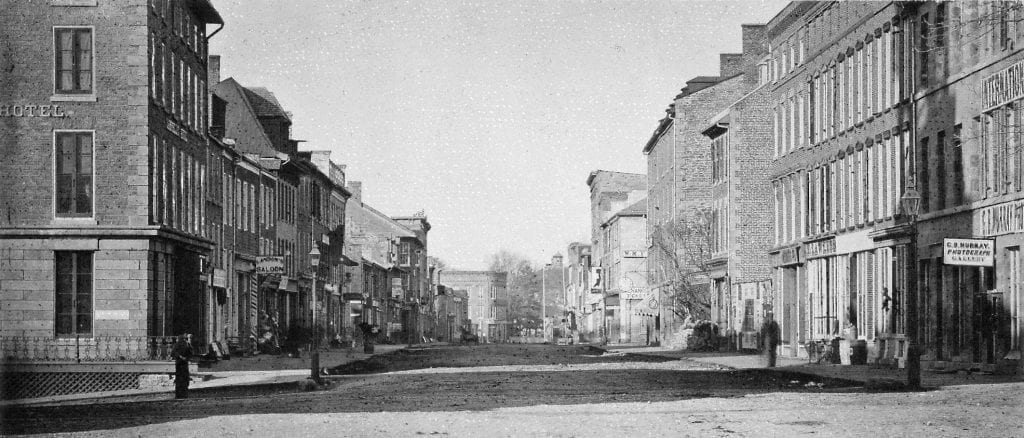 Brockville is one of Ontario's oldest European-Canadian communities and is named after the British general Sir Isaac Brock.