John Elmer "Jack" Carson was one of the most popular character actors during the "golden age of Hollywood". His comic talent was featured in such memorable films as "The Strawberry Blonde" (1941) and "Arsenic and Old Lace" (1944).
Died in 1963 in Los Angeles, California
Carson was born in Carmen, Manitoba. His father was an executive with an insurance company. At an early age, the family moved to Milwaukee, Wisconsin where he was raised.
Carson arrived in Hollywood in 1937. Because of his size — 6 ft 2 in (1.9 m) and 220 lb (100 kg), his first stage appearance (in a collegiate production) was as Hercules. He worked at the RKO studio as an extra.
Between 1937 and his untimely death, he made 94 films. He was primarily used in supporting roles for comic relief.
Thank Your Lucky Stars – Jack Carson and Alan Hale
It was in the forties that Jack Carson became popular as a wise-cracking comedian on the radio. He tried his hand in television in the 1950s and was one of the hosts on the "All Star Revue" and did the same on the U.S. Royal Showcase.
He was suffering from terminal cancer and continued to work. He completed his role in the Disney TV comedy 'Sammy the Way Out Seal' barely completing the engagement before passing away at age 52 in his California home.
He was cremated without fanfare.
Carman is a small agricultural town in the Pembina Valley Region of southern Manitoba.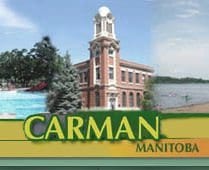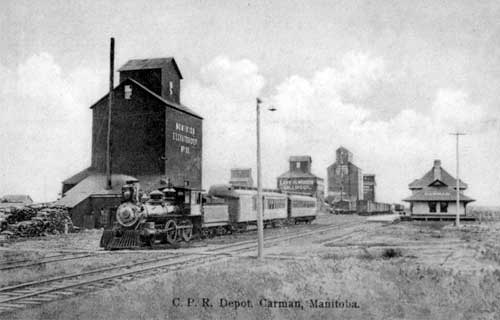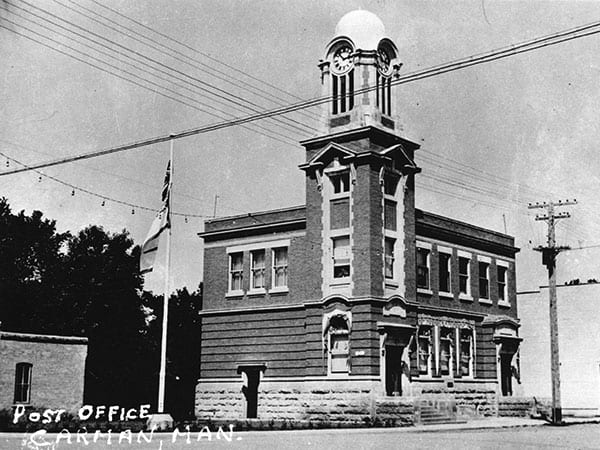 Carman was settled in 1870 when Winnipeg settlers used the Missouri Trail to locate around the Boyne River. Businesses began to open in 1878 and it was during this period of growth that the settlers became interested in founding and properly naming a village on their Boyne site.