Edward John Belfour is one of the premier goaltenders ever to play in the NHL. His characteristic face mask earned him the sobriquet "Eddie the Eagle". Others earned him the nickname "Crazy Eddie".
Belfour was born in Carman, Manitoba and grew up playing hockey.
He played junior hockey for the Winkler Flyers before going to the University of North Dakota where he helped the school win the NCAA championship in the 1986–87 season.
Belfour is regarded as an elite goaltender and one of the best of all-time.
Won 484
Lost 320
Tied 125
Had 14 overtime losses
Compiled 76 shutouts
Belfour has won an Olympic Gold medal and a Stanley Cup.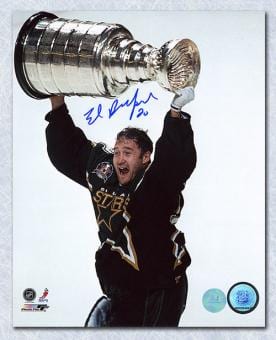 After wearing #30 for his tenure with the Blackhawks, Belfour switched to his more memorable #20 while a member of the San Jose Sharks as a tribute to Vladislav Tretiak, his goaltending coach and mentor from the Blackhawks. He would wear this for the rest of his playing career.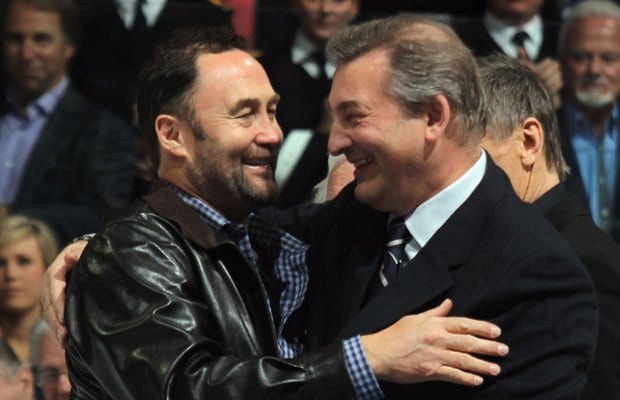 Hall of Fame inductee Ed Belfour embraces Vladislav Tretiak during a ceremony prior to the game between the Toronto Maple Leafs and the Ottawa Senators at the Air Canada Centre on November 12, 2011, in Toronto, Ontario, Canada. BRUCE BENNETT / GETTY IMAGES
In 2011 Belfour was inducted into the Hockey Hall of Fame.
His son, Dayn, is also a goaltender.
Carman is a small agricultural town in the Pembina Valley Region of southern Manitoba.
Carman was settled in 1870 when Winnipeg settlers used the Missouri Trail to locate around the Boyne River. The village was named as Carman City, later shortened to Carman, after Episcopal Methodist Church bishop Rev. Albert Carman. The town was incorporated in 1905.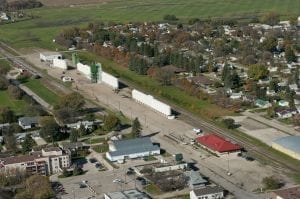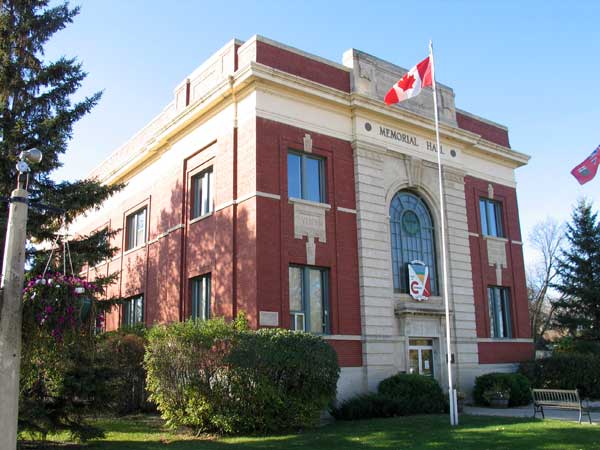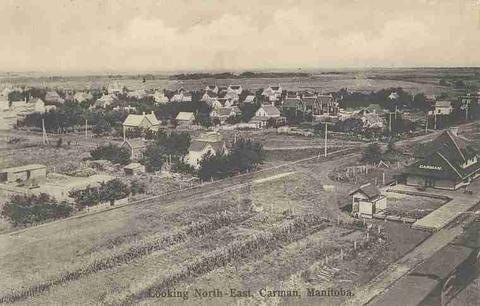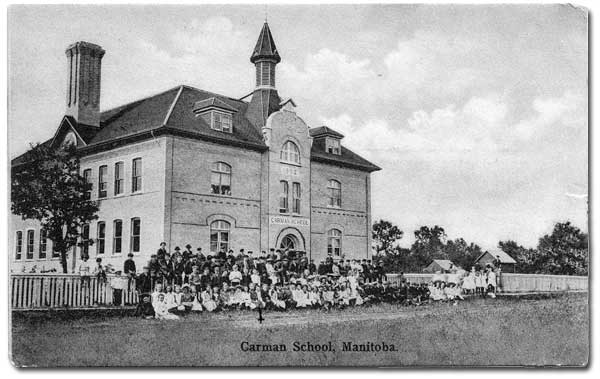 In early August Carman holds the Carman Fiddle Festival, previously known as the Winston Simpson Fiddle Festival.
Carman Manitoba: Bloomin' Great!
x