From Orillia ON
Franklin Carmichael was a Canadian artist, the youngest original member of the Group of Seven.
Died in 1945 in Toronto, Ontario
Franklin Carmichael was born to Scottish-Canadian parents in Orillia. He grew up here until his 20th birthday. Then his love of art led him into the Ontario College of Art, Toronto. Despite being the youngest in the group,
Franklin
was president of The Group of Seven from 1932 to 1934.
In 1925 Franklin founded the Ontario Society for Painters in Watercolour, along with two other painters: A.J. Casson and F. H. Brigden. Then in 1933, he joined the Canadian Group of Painters.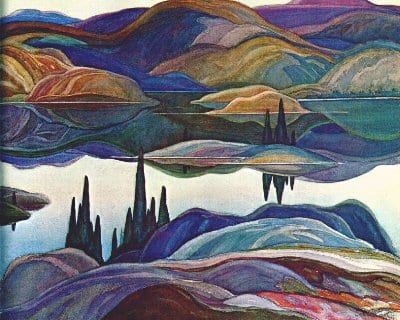 Franklin Carmichael. Mirror Lake, 1929
"We have everything out of which to build ideas and traditions, to fail to make use of them would simply be throwing away a priceless heritage of spirit and material."
A documentary about the Group of Seven
Orillia
is located between Lake Simcoe and Lake Couchiching. Orillia knowns as the "Sunshine City". The large waterfront attracts tourists, there are a good number of annual festivals.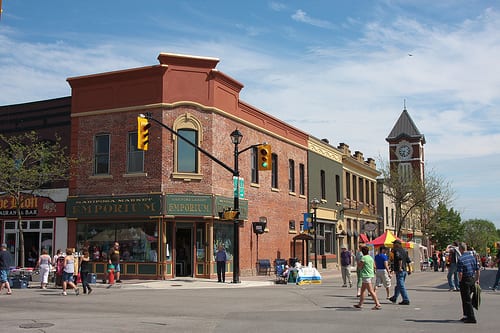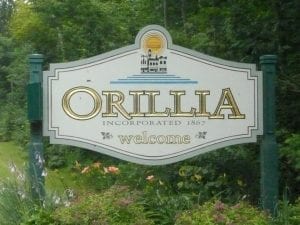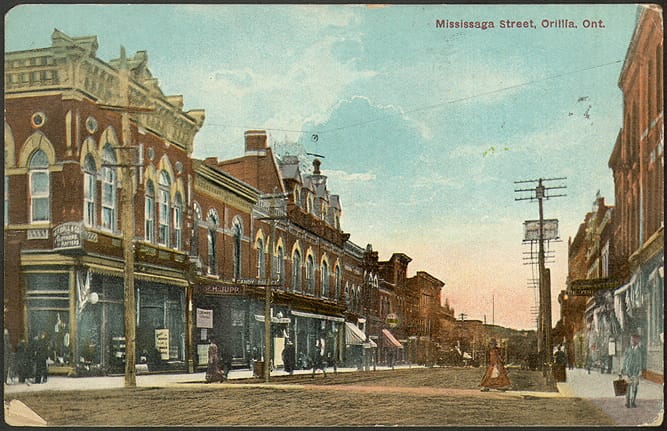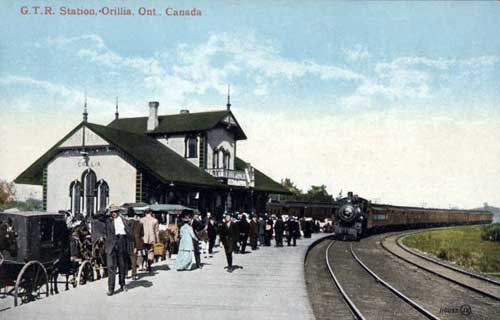 Orillia Downtown Waterfront
Read and watch more about Orillia in the posts