From Cardston, Alberta
Vina Fay Wray was an actress most noted for playing the female lead in the 1933 film King Kong as Ann Darrow.
Born in 1907 in Cardston, Alberta

Died in 2004 in New York City, U.S.
Through an acting career that spanned 57 years, Wray attained international renown as an actress in horror movie roles. She was one of the first "scream queens".
Fay Wray grew up in the shadow of a booming new motion picture industry when her family moved to Los Angeles. At the age of 16, Fay played a small role in Gasoline Love.
After appearing in minor movie roles, Wray gained media attention being selected as one of the "WAMPAS Baby Stars".
She was cast in her first horror film roles among many other types of roles, including in The Bowery (1933) and Viva Villa (1934).
Fay Wray played opposite some of the most attractive male stars of the golden era: Gary Cooper, Ronald Colman, Joel McCrea, George Raft and Fredric March.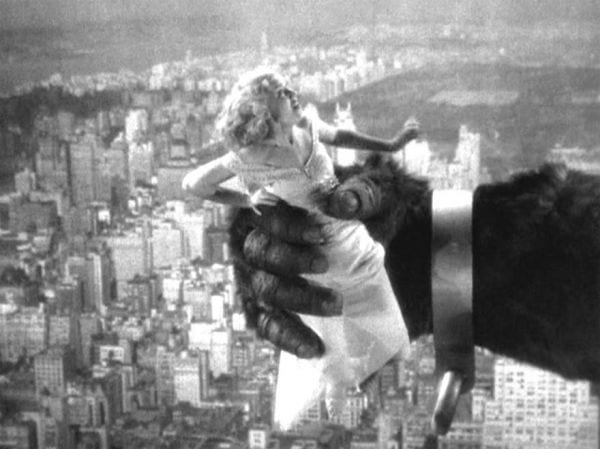 "When I'm in New York, I look at the Empire State Building and feel as though it belongs to me, or is it vice versa?"

The girl dangling from the top of the Empire State Building in the movie King Kong.
She starred in the film with which she is most identified, King Kong (1933).
After the success of King Kong, Wray made numerous appearances in both film and television before retiring in 1980.
Billy Crystal and Fay Wray at the 70th Academy Awards in 1998
Wray was honoured with a star on the Hollywood Walk of Fame at 6349 Hollywood Blvd.
She received a star posthumously on Canada's Walk of Fame in Toronto on June 5, 2005.
A small park on Main Street in Cardston, Alberta, was named Fay Wray Park in her honour.
Nestled in the rolling foothills of southwest Alberta and only minutes from majestic Waterton Lakes National Park, Cardston is one of Canada's hidden treasures.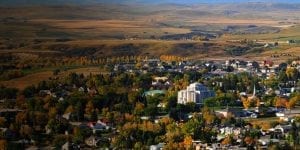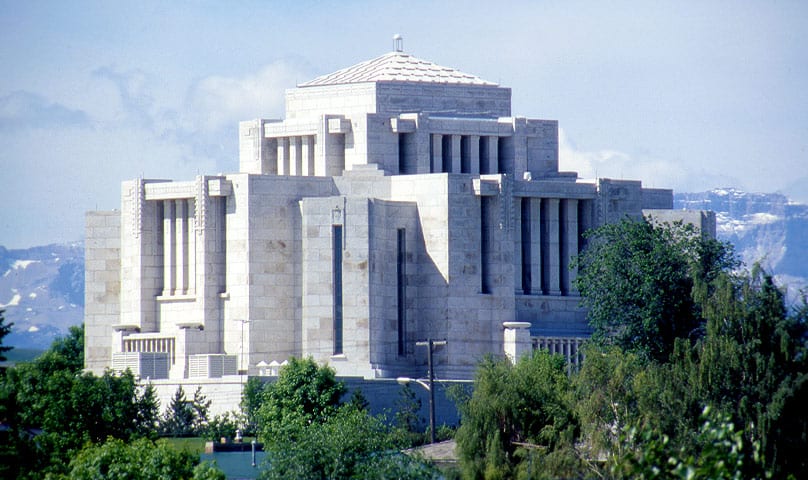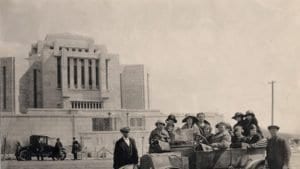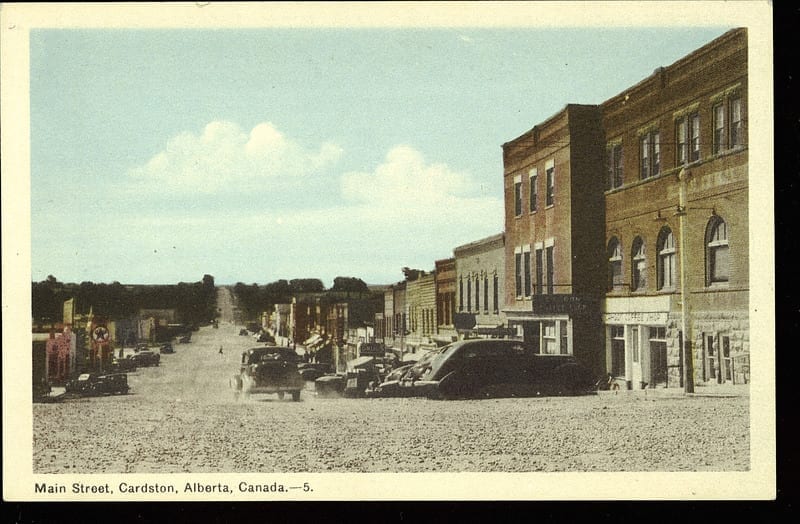 Cardston was settled in 1887 by members of The Church of Jesus Christ of Latter-day Saints (Mormons) from Utah Territory who travelled via the Macleod-Benton Trail to Alberta in one of the century's last wagon migrations. The official founder of the town is Charles Ora Card, after whom the town is named.
Remington Carriage Museum in Cardston – Alberta, Canada
Read and watch more about Cardston, Alberta