Alexander Knox was an actor and author of adventure novels set in the Great Lakes area during the 19th century.
Died in 1995 in Berwick-upon-Tweed, Northumberland, England
Alexander Knox was educated at the University of Western Ontario and first appeared on the American stage with the Boston Repertory Theatre in 1929.
In the 1930s he moved to London, England where he appeared in several films.
Knox appeared in plays with actors such as Laurence Olivier, Vivien Leigh and Ralph Richardson. He starred opposite Jessica Tandy in the 1940 Broadway production of Jupiter Laughs and, in 1944, he was chosen by Darryl F. Zanuck to star in Wilson, the biographical film about American President Woodrow Wilson. He was nominated for an Oscar for his lead as President Wilson.
His English films include a small part in the James Bond film You Only Live Twice (1967).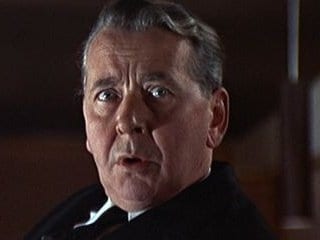 He also wrote six adventure novels, a few plays and at least three detective novels under a pseudonym prior to 1945.
---
Strathroy is 35 kilometres west of the City of London, Ontario, and is the largest community in Middlesex County outside London. The Strathroy-Caradoc municipality was created through the merger of the former town of Strathroy and the township of Caradoc in 2001.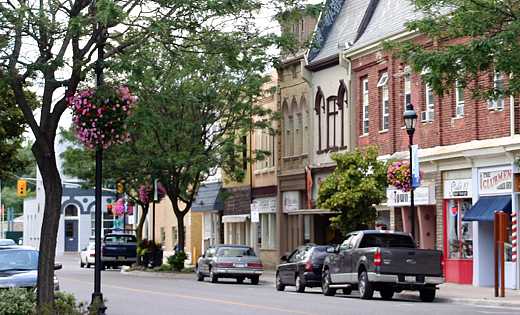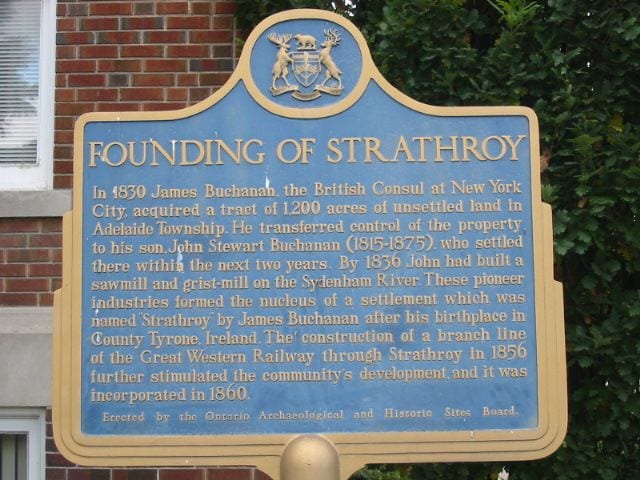 Strathroy was first settled in 1832 by John Stewart Buchanan at a location on the Sydenham River. A general store opened in the settlement in 1840. Strathroy was incorporated as a village in 1860 and became a town in 1872 under the motto "We Advance". Buchanan named the settlement after his hometown of Strathroy in Ireland.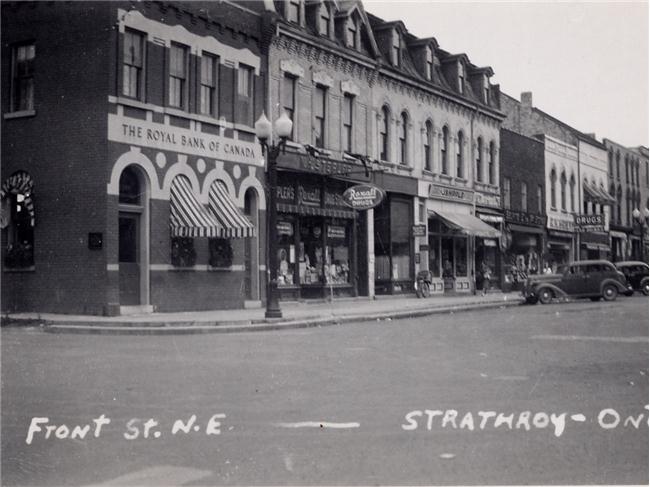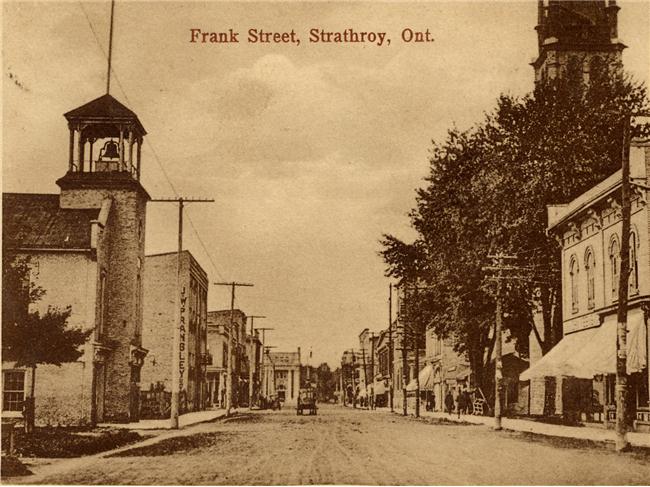 Strathroy's economy is diverse, and major industries include automotive manufacturing, agriculture and food processing.
Strathroy's largest annual event is the Strathroy Turkey Festival, also known as Turkeyfest, runs in June.
Strathroy – SMALL TOWN HERITAGE, 1992