From Altona, Manitoba
David W. (D.W.) Friesen is the founder of one of Canada's largest printing companies, Friesens.
Born in 1879 in Schoensee, Manitoba,

Died in 1951
In 1905 he moved to Altona, bought a confectionery store and was made postmaster in 1907.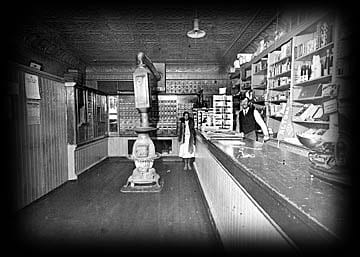 From 1910 to 1946, he was also an agent for Manitoba Government Telephones.
Retail book sales were added in 1923, and a print shop and wholesale stationery supply in 1930. This business expanded to become one of Canada's largest printing companies, D.W. Friesen & Sons (now Friesens).
Now Friesens Corporation is Canada's largest printer of hardcover books. It is the primary printer of yearbooks in North America, as well as printing in commercial consumer books, specializing in full-colour art and educational books.
Friesens remains a proud member of the National Association of Printing Leadership (NAPL) Hall of Fame and has been a Platinum Member of Canada's 50 Best Managed Companies since 2003.

Altona is a predominantly Mennonite town in southern Manitoba about 100 km southwest of Winnipeg. The story of Altona begins in Russian Ukraine, in the prosperous, orderly Mennonite villages. The first vast wave of immigrants arrived in southern Manitoba in the early 1870s.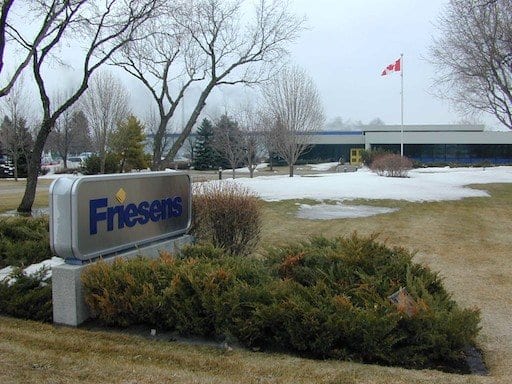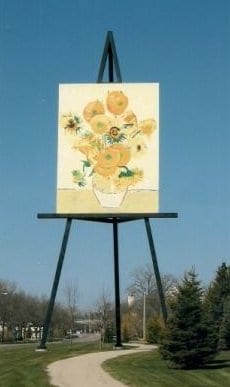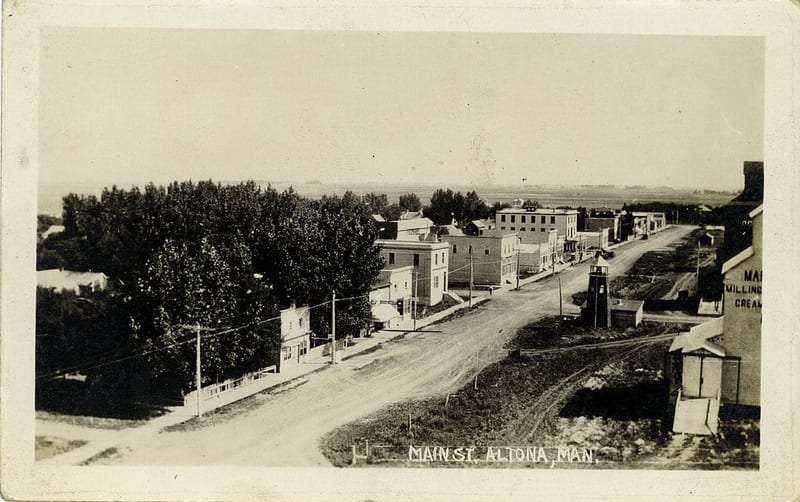 In 1880, the first homestead was established in what is known as the Old Altona Village. Construction of the rail line north of the village in 1895 gave birth to the community of Altona.
Altona began to achieve its reputation as the Sunflower Capital of Canada. Every year a Sunflower Festival is held in which a young woman in the community is crowned the Sunflower Queen.
Manitoba town helps refugees make new lives