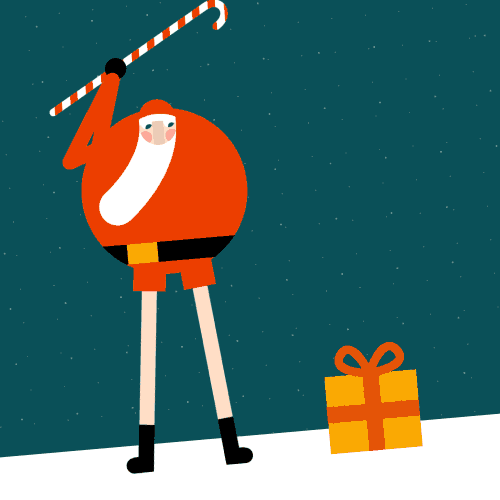 Gif: Animade
Christmas is coming soon. We want to suggest to you a few ideas for celebrating.
Our today's list of places to spend unforgettable Christmas is short – but it's only the start of the list. We are sure, you would suggest your best Small Towns to travel to for the Christmas mood.
Every town has its own magic voice in the Canadian Christmas Carol. Help us don't forget about everyone.
Let's go!
---
#1
Where:
What:
Elora Festival Singers' Festival of Carols
When:
Tuesday, December 20, 5:00 PM and 7:30 PM
Wednesday, December 21, 7:30 PM
Location:
St. John's Church
Join the Elora Festival Singers under the direction of Noel Edison for an evening of Christmas carols and humorous anecdotes. Popular Christmas songs and audience sing-a-long have made Festival of Carols a community tradition in Elora for decades.
https://www.instagram.com/p/_F2Smbx7v4/?tagged=festivalofcarols2015
---
#2
Where:
Bay Roberts, Newfoundland
What:
When:
Saturday, December 3, 10:00 AM
Location:
Start from the Bay Roberts Fire Hall More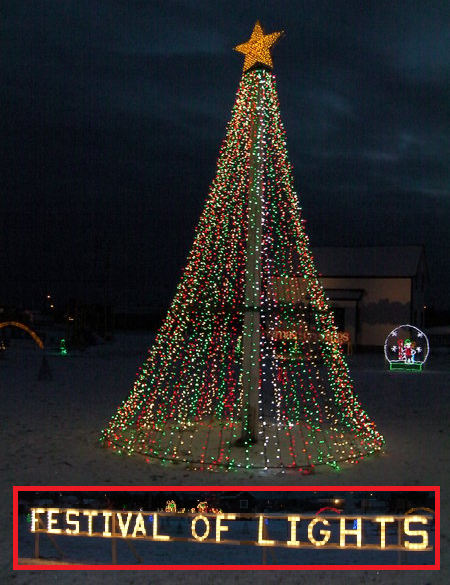 This small Newfoundland community on the Avalon Peninsula hosts an annual Festival of Lights. The Festival is a two-time National Winters Lights winner.
It includes:
the largest Nativity scene east of Montreal,
an intelligent light park,
fireworks,
concerts,
two Santa Claus parades, one in the daytime and one at night.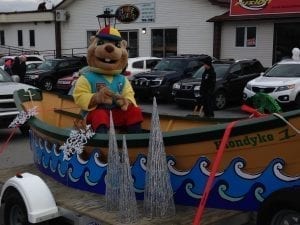 ---
#3
Where:
Airdrie, Alberta
What:
When:
December 1 through December 31
Location:
Airdrie's Nose Creek Park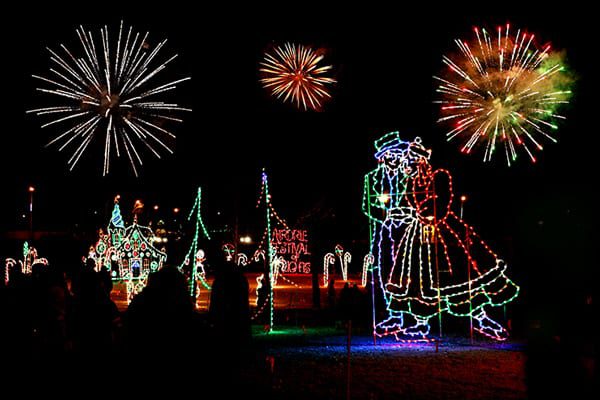 Airdrie holds huge festive celebrations – every year, Airdrie's Nose Creek Park is transformed into an immersive, illuminative experience. With a massive display of more than one million dollars worth of twinkling lights (walk, or take a miniature train ride for $2), you can also enjoy:
bonfires,
crafting stations,
Christmas movies on a big screen,
meet-and-greets with chuck wagon racers,
magic shows.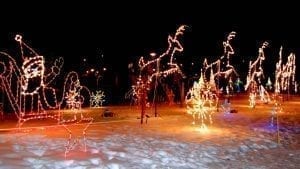 ---
#4
Where:
Mahone Bay, Nova Scotia
What:
When:
November 25 – December 4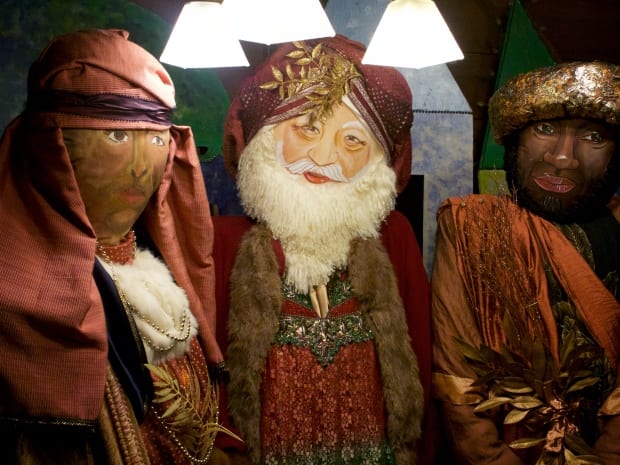 Mahone Bay's annual Father Christmas Festival sees the town filled with amazing handcrafted life-sized Father Christmas figures. The people of Mahone's Bay further fuel the holiday cheer with:
Yuletide Gourmet Market,
wandering minstrels,
horse-drawn buggies,
"Homes for the Holiday" tour/
something known as the "mouse choir" (don't ask us).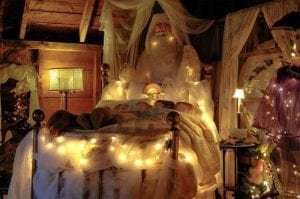 ---
#5
Where:
Simcoe, Ontario
What:
When:
"Lights On" – Saturday, November 26, 6:00 PM
"Lights Off" – Sunday, January 1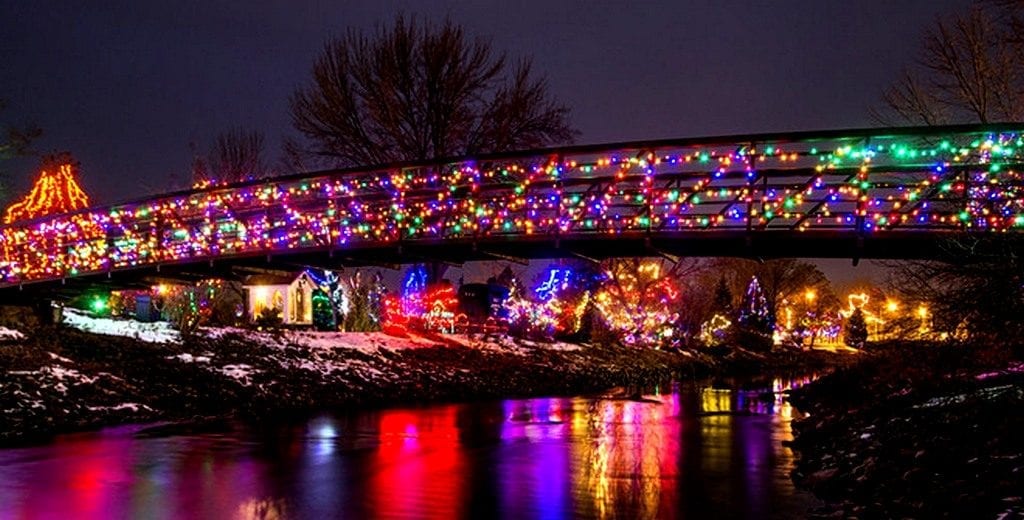 Simcoe's Panorama River of Lights is in it 57th year, and by now it has mastered the art of creating elaborate, sparkling floats. These floats display everything from Christmas trees to castles, all in full shining colour.
There are also:
family activities,
horse-drawn trollies,
bus tours.
Simcoe's long-running festival is keeping with the times. They've reduced energy usage by converting 90 percent of their lights to LEDs.
---
#6
Where:
Rossland, British Columbia
What:
When:
December 3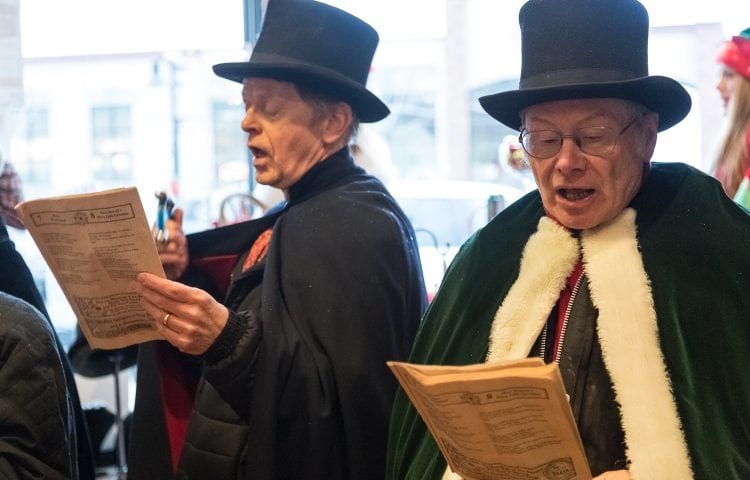 Get in the Yuletide spirit and visit Rossland on the first weekend in December:
boutiques shops with fantastic deals draw and ideas,
Santa parade down Columbia Ave,
A winter outdoor market,
the lighting of the Christmas tree downtown.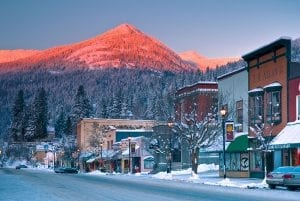 ---
#7
Where:
What:
When:
Saturday, December 3, 06:00 – 08:00 PM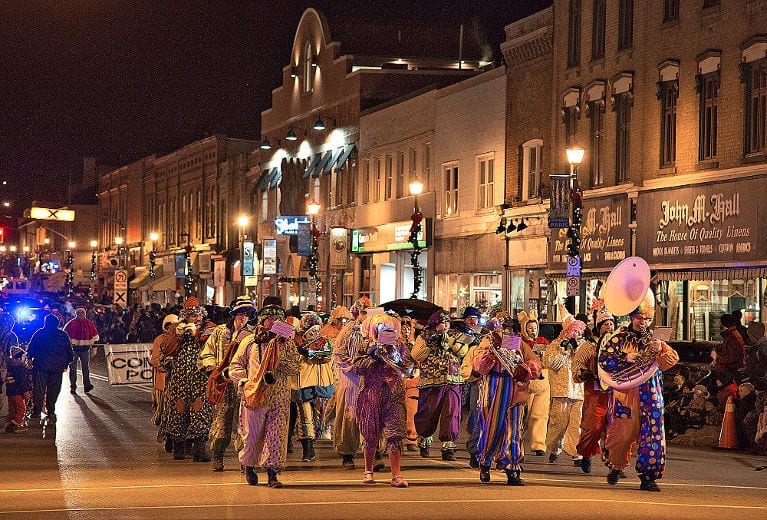 Route details will be posted before the event.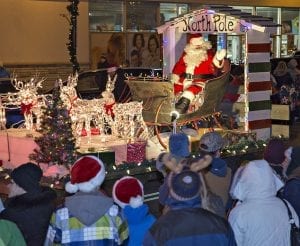 ---
#8
Where:
What:
When:
End of December – March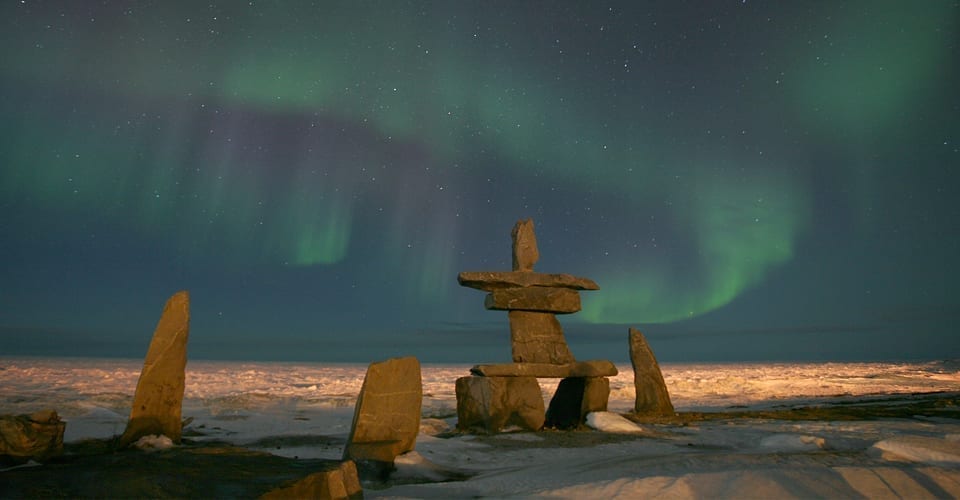 The ethereal northern lights, also known as the aurora borealis, meaning "north wind of the dawn," brighten the night sky in a mystical display of colour. Churchill, Manitoba has one of the heaviest concentrations of auroral activity on Earth, making it an ideal destination for a northern lights tour. View the lights from varied heated vantage points.
Scientists from around the world have come to Churchill to study the northern lights in the active night sky – Churchill is one of the top three places on the planet to see the northern lights.
---
#9
Where:
What:
When:
Saturday, November 26, 10:00 AM – 3:00 PM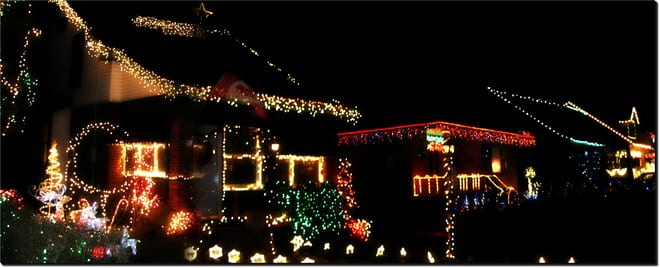 Branlyn Community Centre will be converted into a Christmas Market Place:
Etsy Crafters,
Artisans,
Wood Workers,
Jewelry,
Hand bags,
Ornaments,
Something for the Kitchen and Home,
Candles.
---
#10
Where:
What:
When:
December 18 – January 1
Location:
Banff National Park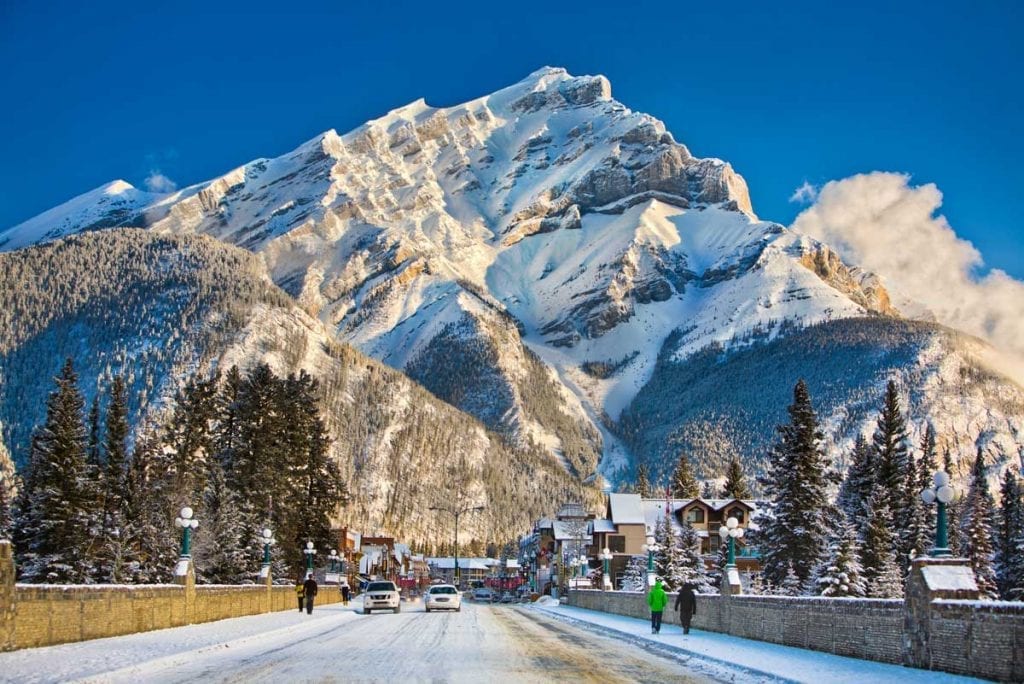 In the heart of Banff National Park, you will find a historic castle that truly comes alive with the spirit of Christmas. Within the halls of Fairmont Banff Springs, the festive season is celebrated with an international flavour, blending the traditional sights and sounds of Christmas into a magical, two weeks festival:
Brunch with Santa,
indulgent dinners,
guided wilderness walks,
craft workshops
bedtime stories,
skating at the Castle
grand New Year's Eve Gala.
---

1000 Towns of Canada team