1000 Towns of Canada help to create nicknames/slogans for Canadian Small Towns.
FAMOUS NICKNAMES
Every city/town/village has a name.
But only the most popular places have nicknames/slogans.
Do you know that?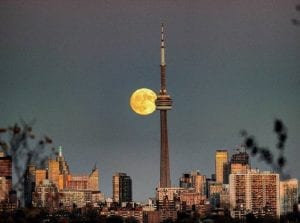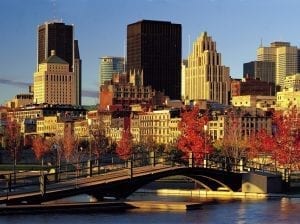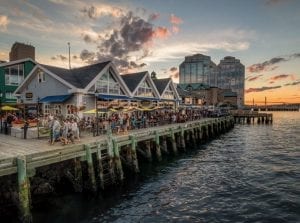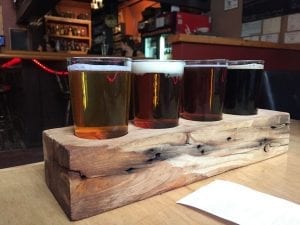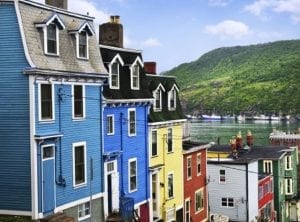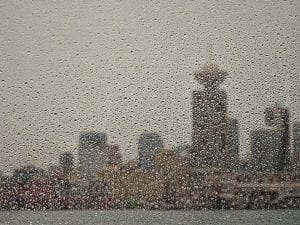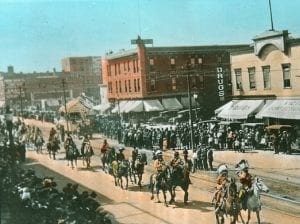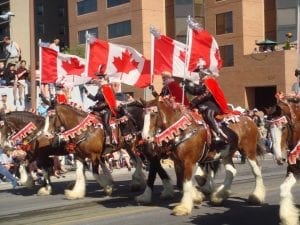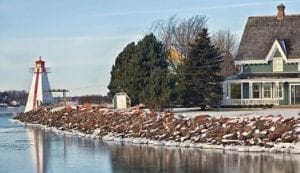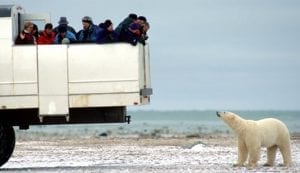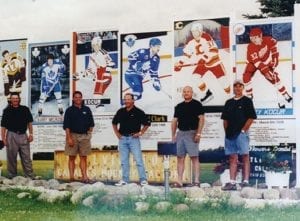 ---
WHAT DOES BRAND MEAN
We don't know who created most of these amazing nicknames. Obviously, they were smart people.
First, it's extremely difficult to create a simple, short and bright nickname/slogan.
Second, a nickname must be memorable. It becomes a real name if people remember it.
And finally, a city with a lovely nickname has a strong advantage over a place without it. People like these places even more 🙂
Do you know why?
Because slogan/nickname is a significant part of a place's brand – similar to a brand logo or famous people.
The smarter a brand is, the more attractive a place will be.
1000 Towns of Canada knows this rule and tries to create nicknames/slogans + maybe logo + maybe the whole brand for every Small Town of Canada.
A few of them have nicknames.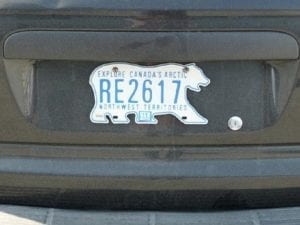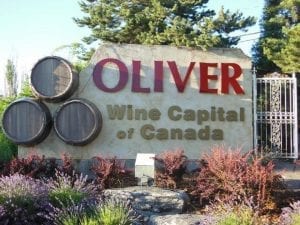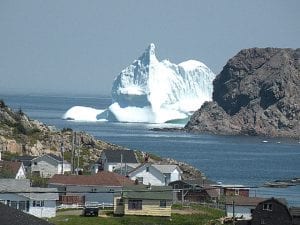 ---
We are positive that every Small Town in Canada deserves a strong brand including a smart logo and memorable slogan/nickname.
1000 Towns of Canada are going to help towns' communities with branding and positioning. The first two questions are "simple":
What do you want to be known for?
How will you tell this to the world?
---
IN SEARCH OF SLOGANS
In the last weeks, the 1000 Towns of Canada team visited a few small towns in Ontario. We enjoined amazing streets and buildings, cafes and museums, libraries' historical expositions and chat with people.
After the trips, we chose just one option for every place – the town's distinctive feature.
Elora, the Town for Real Movie Lovers
The first place we met in Elora, Ontario, was: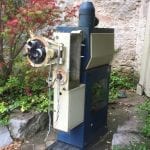 This is the Gorge Cinema, Canada's oldest continuously running repertory theatre. The Gorge offers from Hollywood blockbusters and award-winning foreign films to the world's best documentaries to Canadian features and the occasional indie title.
Moreover, we discovered Elora Women's Film Society! We hope to get to know them too.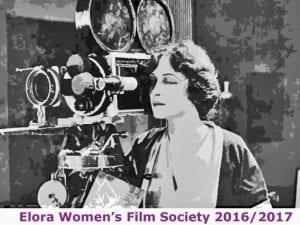 Paris, the Town for Long Distance Calls Experts
We walked on the Paris, Ontario, main street and suddenly found this: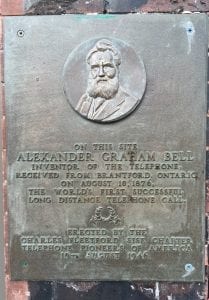 Can you imagine? The first Long-Distance telephone call!
Alexander Graham Bell worked on his famous invention at his family's home at Brantford. He made the world's first long-distance phone call from a shop in the village of Paris to the Homestead on August 10, 1876.
Painting of Alexander Graham Bell Receiving First Long-Distance Telephone Call in Paris, Ontario, 1967, D.A. Smith Photograph Collection, 1999.9191.13, Paris Museum and Historical Society
By the way, the shop still exists today in the same building.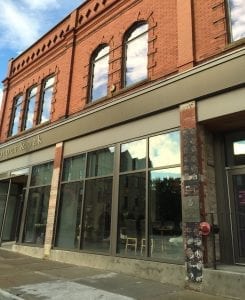 Tillsonburg, the Town for Print Newspaper Fans

 
This is the fresh issue of the Tillsonburg News, one of the oldest Canadian print newspapers! It was first published in 1863.
For instance, these are ads from 1922: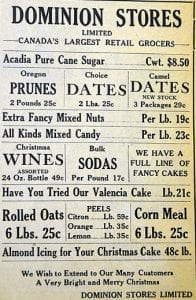 Flesherton, the Town for Lone Strangers at Crossroads
In 1850, Aaron Munshaw Jr built a small tavern at the intersection of the two roads – the north-south Toronto-Sydenham road and the east-west Durham Road. 14 years later he built an Inn: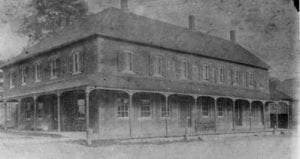 If you visit this intersection tomorrow, you would see the same building:

---
And so on and so on… Our trip is continuing, because every Small Town of Canada has a real story for slogan/nickname.
We hope you help us to discover something interesting too.
See you in a week
1000 Towns of Canada team