#1000towns choice
By Scott Opichal | University of Alberta
Photo: https://www.facebook.com/profile.php?id=100063607329831
#1
Lost + Found Café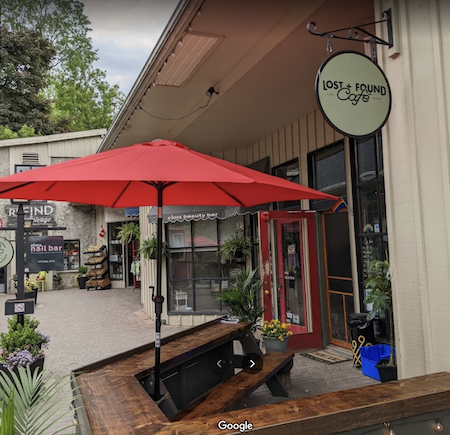 Elora is one of Ontario's prettiest towns, and this whimsical cafe fits right in. Lost + Found Café is an open door, a warm seat, and your new home away from home. They serve coffee, Baked goods, and a light breakfast plus lunch menu.
Photo: Google Maps, Chris Coliver
#2
Dreamer's Café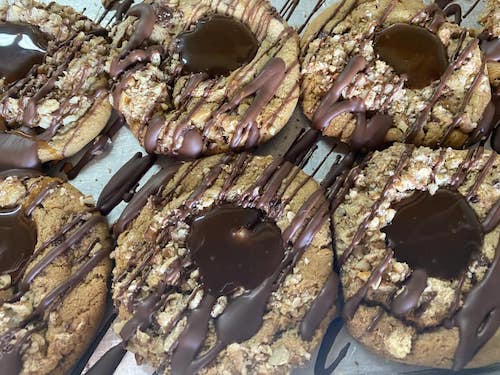 You could pretend you're backpacking through Europe at this fantastic cafe. While you're there, be sure to try the "crazy cookie."
Photo: https://www.facebook.com/profile.php?id=100063607329831
#3
The Boarding House Cafe
Vernon, British Columbia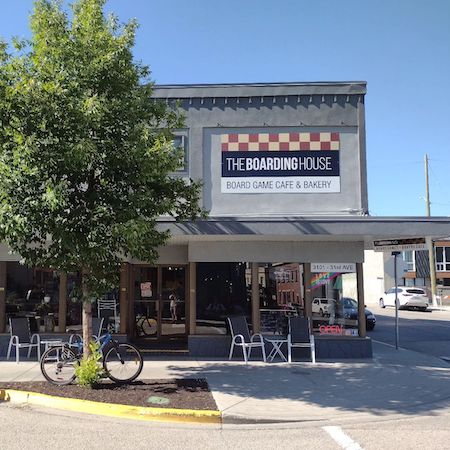 Looking for fun and creative café food? The Boarding House is the place to be!
The owners of this delightful downtown café are huge board game enthusiasts. They have incorporated that into the decor and feel of this café.  Their idea was to create a family space atmosphere where you can meet to relax and engage for quality one-on-one time.   
There's a superb selection of coffee, tea, and milkshakes. A small yet satisfying, café-style menu has everything from a grilled cheese sandwich to crispy nachos with all the trimmings.
Photo: https://www.facebook.com/TheBoardingHouseCafe/
#4
Auberge d'Anjou Cocooning Café
Petit-Rocher, New Brunswick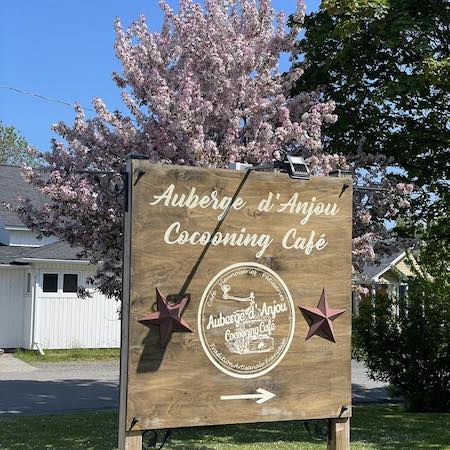 On the village's main floor of an elegant heritage home, the café of Auberge d'Anjou welcomes you in a warm, intimate and casual environment.
The tempting choice of coffees, pastries, soups, paninis, salads, quiches and delicious desserts artfully cooked in the purest French artisan tradition will make you want to linger and maybe even spend the night at this beautiful inn.
Photo: https://www.facebook.com/Auberge-dAnjou-Cocooning-Caf%C3%A9-1398231670446470/
#5  
Buddha Bear Coffee Roaster
Alma, New Brunswick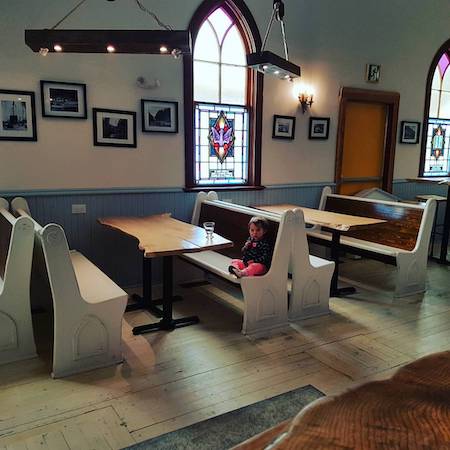 Near the entrance to Fundy National Park, Alma's Buddha Bear Coffee Roasters serves up its brand of beans in the former St. Stephen's United Church.
Self-described as: Weird place. Weird People. Good beer. Good coffee. That about says it all. But do you want to know why? One way to find out!
Photo: https://www.facebook.com/buddhabearcafe/
#6
Eclipse Coffee Roasters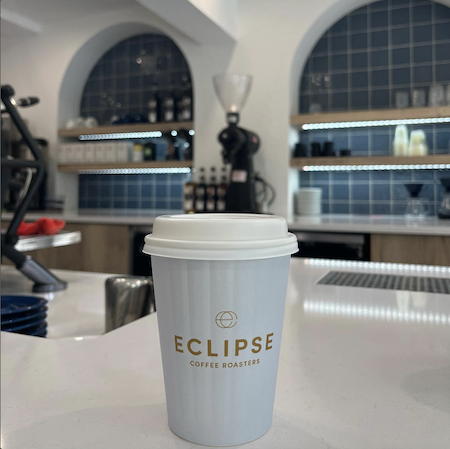 If you're looking for the best coffee around Banff, you must head to Canmore and visit the Eclipse Coffee Roasters. 
They serve our absolute favourite coffee in the Canadian Rockies. You can find artisan single-origin roasts made in-house or order a range of specialty coffees at the shop. Expect to find the usual ranging from a flat white to a latte and even a nice pour-over for true coffee enthusiasts.
Photo: https://www.instagram.com/p/CceFYIAv0GC/
#7
Trail Head Cafe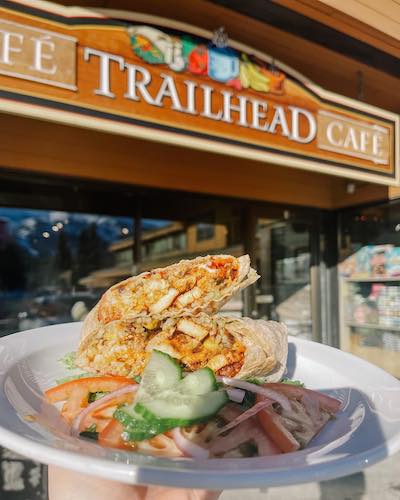 Trail Head Cafe is a family-operated, local favourite in the heart of the beautiful hamlet of Lake Louse. Minutes away from skiing, skating, hiking, kayaking, and many other outdoor activities, Trail Head is a great stop-in for a hot breakfast, hearty lunch, a great cup of coffee, and a kind welcome.
In addition to the usual hot drip coffee, they have espresso drinks and creative beverages like a peppermint latte or a "winter's night." Makes for the perfect to fuel up or recharge when enjoying a day out in the mountains or coming off a frigid day at Lake Louise Ski Resort.
A particular highlight is all of their tasty baked treats! If you're visiting from out of the country, you should try a Nanaimo bar, a classic Canadian pastry.
Photo: https://www.facebook.com/lakelouiseAB/
#8  
Samuel's Coffee House 
Summerside, Prince Edward Island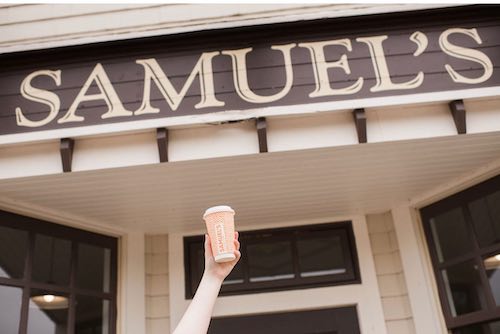 Samuel's Coffee House is a Prince Edward Island mainstay steeped in history thanks to its namesake, Samuel Holland. 
 Back in the day, the British Royal Engineer and Surveyor mapped the Island. Six generations later, a relative of Holland's, Moyna Matheson, owns and operates the two locations that marry Samuel's deep roots with a modern flair. Linger over a decadent caramel macchiato artfully decked with foam while reading the local paper over lunch. Menu items nod to Matheson's Irish heritage and showcase natural Island ingredients. Try the Mapmaker sandwich, made with PEI Black Forest ham, Glasgow Glen smoked gouda, lettuce, and spicy Dijon mustard.
Photo: https://www.facebook.com/SamuelsCoffee/
#9  
Kawartha Coffee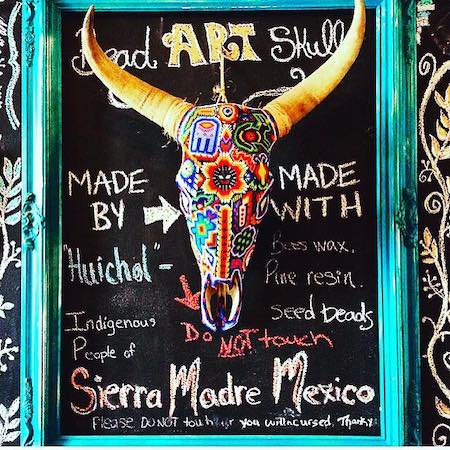 Creative food & drinks in a rustic chic local – Kawartha Coffee Co. is at your service.
This gorgeous coffee shop has an incredible patio that's so colourful and inviting that it will have you ordering one iced latte after another to stick around.
Photo: https://www.facebook.com/kawarthacoffee/
#10
EcoCafe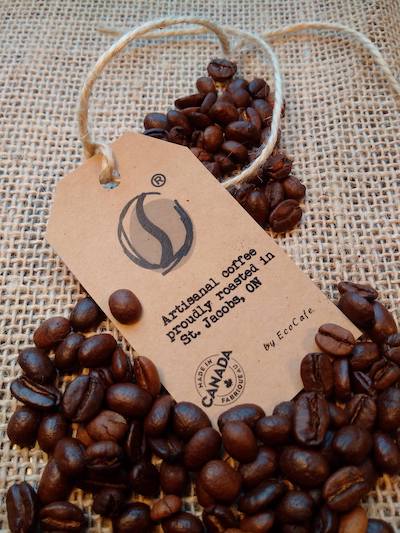 At EcoCafe in St. Jacobs, you can enjoy various coffee roasts onsite. You can also take some freshly roasted beans away to enjoy in your home. Their coffee is always fresh and bursting with flavour and aroma.
Honestly, everything about St. Jacobs screams small-town charm. This is the spot for you if you fancy yourself a coffee lover.