#1000towns choice
By Kaitlyn Hui
There are many things to do in the summer, and festivals are one of them. They are a great place for you to socialize with others. You can definitely spend a whole day having fun. Each town has different specialties depending on the location, so if you're in the area, this is an amazing way to engage with the various cities while you travel. Just be mindful to wear your sunscreen and hat as you spend your time outdoors. 
#1000towns by your side, here are the top 10 towns to add to your summer list for fun festivities! We are sure you will have a blast regardless of which one you end up attending. 
Photo: GoToVan from Vancouver, Canada – Canada Day Music Festival 2021 @ Vanier Park, CC BY 2.0
#1
The Calgary Stampede
Calgary, Alberta
Enjoy a Western Lifestyle for a Day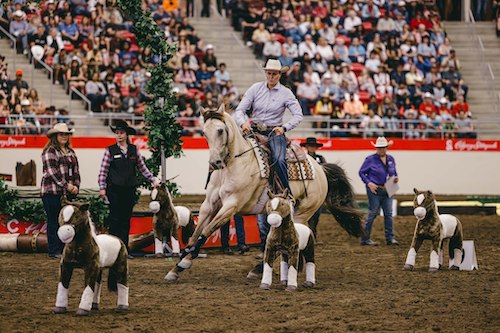 July
The Calgary Stampede is an annual festival in which many people look forward to participating. It is a 10-day rodeo and festival filled with events, live music, competitions, lots of food and more. As a celebration of Western heritage, it is the biggest festival of the year in the city.
You can even win up to $2 million worth of prize money, so what's not to love about the Calgary Stampede Festival? 
Photo: https://www.facebook.com/calgarystampede
#2
Dawson City Music Festival
Yukon's Oldest Music Festival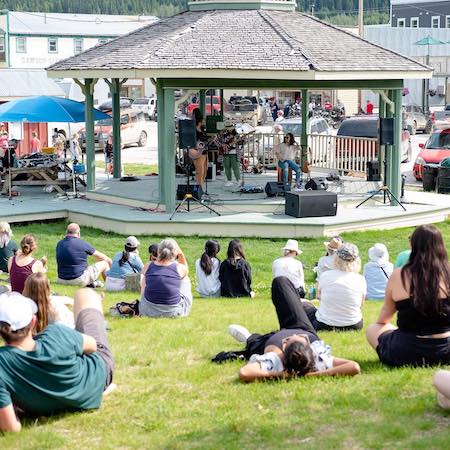 The third week of July
The Dawson Music Festival in Yukon brings together thousands of people to enjoy live music and dancing alongside a barbeque. It is a three-day celebration in the third week of July where you get to connect with other individuals alike and share a joyful experience while listening to wonderful artists from all over the world.
Photo: https://www.facebook.com/dawsoncitymusicfestival
#3
Ontario's Best Butter Tart Festival
Best Butter Tarts in Ontario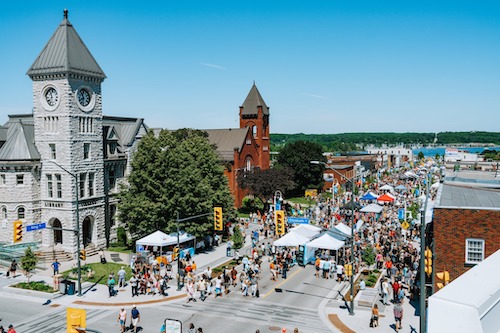 June
The annual Ontario Butter Tart Festival is the largest one in the world, and it happens every summer in June.
Who doesn't love to eat yummy pastries with 200 different tarts competing for the title? It is held in Downtown Midland, Ontario, and it includes family-friendly entertainment as well as a variety of butter tarts. For example, they have traditional tarts, Skor, raisins, bacon, maple, and more!
Photo: https://www.facebook.com/bestbuttertartfestival
#4
Saint-Honoré Dans L'Vent Québec
Saint-Honoré, Quebec
One-of-a-kind Kite Display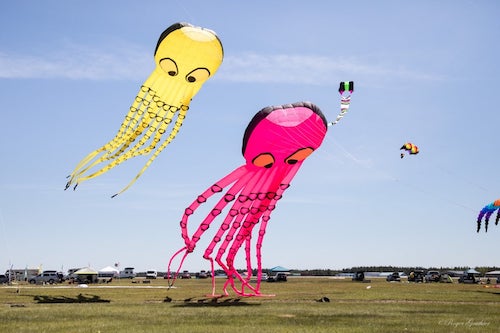 June
Saint-Honore Dans L'Vent in Quebec is an international kite festival for friends and family. International and professional individuals gather to share their kite flying for a unique display. This is a great opportunity if you have some time to drop by to look at all different kinds of kites, from giant inflatables of various shapes and colours to high-flying acrobatic kites and more.
Photo: https://www.facebook.com/Sthodanslvent
#5
Grand Falls Potato Festival
Enjoy All the Potatoes for a Day in New Brunswick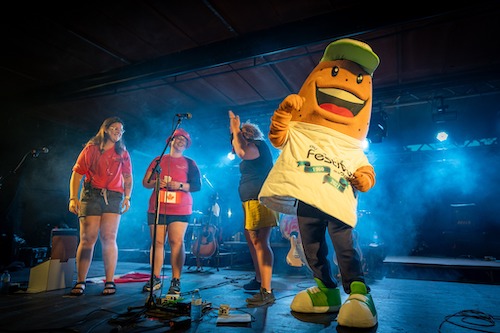 Canada Day Weekend
This popular event has been going on for more than 60 years and continues to come annually. It is in New Brunswick and is one of the longest-running festivals.
There are various events like family activities, night shows, parades, a poutine contest and more that you can partake in! There are even fireworks at night, so you do not want to miss this popular event.
Photo: https://www.facebook.com/gfpotatofestival
#6
Harbour Lights Festival
Beautiful Lights display at the Rocky Harbour, Rocky Harbour, NL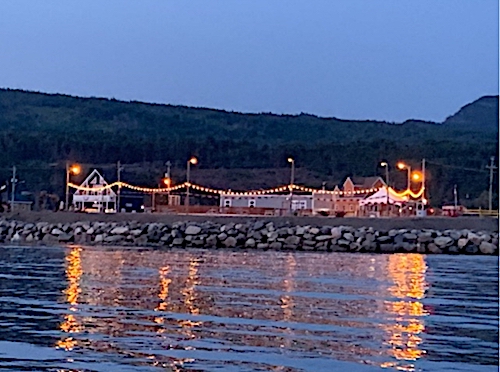 The first week of August
The Harbour Lights Festival is in Newfoundland and Labrador at the Rocky Harbour. It is a four-day festival full of events such as bake sales, live entertainment, food, fireworks, and the most amazing sunsets, taking place in the first week of August.
The scenery is breathtaking since it's all by the water, so the light displays are spectacular to look at. 
Photo: https://www.facebook.com/HarbourLightsFestival


#7
Fridays on Front
Best Place to go on a Friday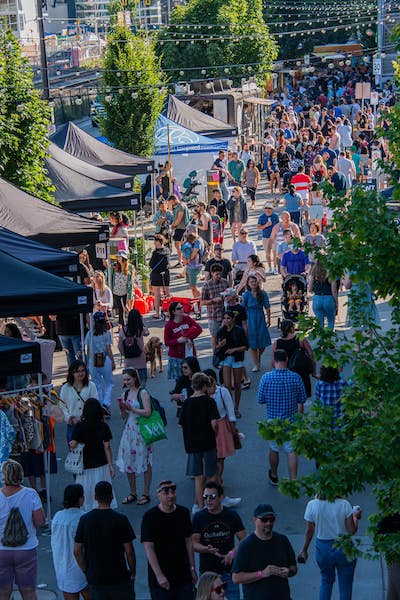 July & August on Fridays
Fridays on Front in New Westminister in BC is a great summer activity. The festival is by the river, and there are free activities for the whole family, including a kid's zone and live music. There are artisan markets that you can shop at, and food trucks located around the area.
It happens every Friday from July to August starting at 5:00 till 9:00 pm PST. 
Photo: https://www.facebook.com/downtownnewwest
#8
Whistler Concert Series
Free Concert in the Summer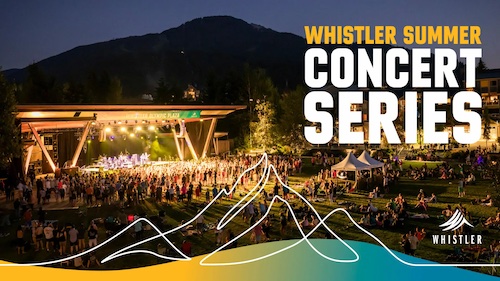 End of June – August
During the summer, Whistler hosts many events and attractions. For instance, there is a free Concert Series, and the lineup of artists playing is amazing.
On selective days, you can go to outdoor concerts and listen to live music. Bring your picnic baskets and lawn chairs for a relaxing evening with friends and family! 
Photo: https://www.whistler.ca/culture-recreation/events-festivals/whistler-presents-summer-activities/whistler-summer-concert-series/
#9
Osheaga
Montreal, Quebec
Long Awaited Music Festival in Montreal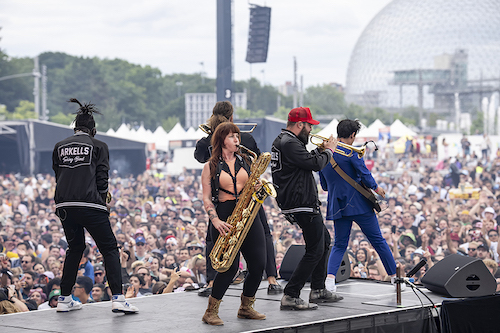 August
Osheaga is a popular indie music festival that takes place in Montreal. There is a lineup of electronic music, indie rock and hip-hop. This concert even has international performers like Dua Lipa, Asap Rocky and many more, and it is happening for three days in late July.
This long-awaited festival is perfect for individuals and groups of friends who are looking for something to do on the weekend and to have fun!
Photo: https://osheaga.com/
#10
Nova Scotia Summer Fest
Antigonish, Nova Scotia
Everything You Could Want in One Festival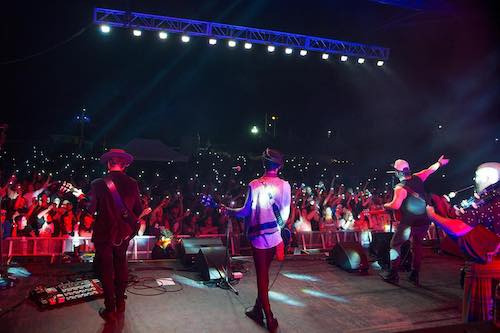 August
The Nova Scotia Summer Fest is a two-day event celebrating world-class musical acts, famous spirits, art and locally sourced seafood, wines, and more. There are also live artists performing on different days, and all you have to do is purchase your tickets online.
This is a huge event that many people look forward to, and people of all ages can attend this event, so it is perfect for everyone.
Photo: https://www.facebook.com/nssummerfest