Photo by DON AUSTIN
Beautiful art on the Ganaraska River.
Two metal sculptures were installed along the Ganaraska River in August 2019. Port Hope Marketing and Tourism commissioned the artwork with the goal of creating selfie spots.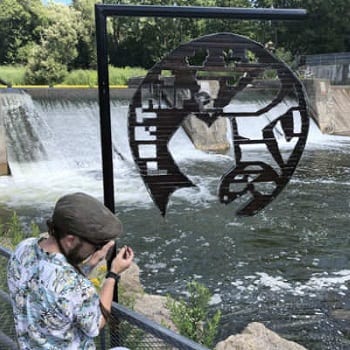 The artwork was created by Rok Capuder who is a blacksmith, carpenter, musician and metal artist.