From

Newmarket & Aldershot, Ontario
James Eugene "Jim" Carrey is a Canadian-American actor, comedian, impressionist, screenwriter, and producer. He is known for his highly energetic slapstick performances.
Born in 1962 in Newmarket, Ontario

Lived in Aldershot, Ontario
As the guy who gave life to talking asses (in the Ace Ventura films), skirt-chasing crazies in green masks (in The Mask) and made sayings like "Alrighty then" and "Smokin'" part of our every day movie-quoting culture lingo,
Jim Carrey
has been the de facto comedy king since the early '90s. According to his own testimony, at age ten, Carrey wrote a letter to Carol Burnett of the Carol Burnett Show pointing out that he was already a master of impressions and should be considered for a role on the show; he was, as a child, overjoyed at receiving the semblance of a formally written reply.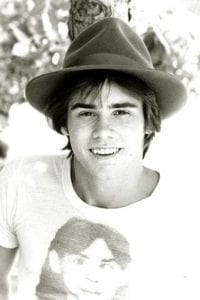 Carrey lived in Aldershot, Burlington, Ontario, for eight years.
1983: Jim Carrey's Interview
Aldershot
, originally called Burlington Plains, is a community in south-central Ontario, on Burlington Bay, Lake Ontario. It is a neighbourhood of Burlington, in Halton Regional Municipality. It was first surveyed in 1791 by Augustus Jones. It is believed the first family to settle in the area was the Fonger Family in the early 1790s.