Jason William Arnott is a veteran of 18 NHL seasons, a Stanley Cup champion, a 12-time 20-goal scorer – including three seasons when he scored over 30 goals.
Jason Arnott was named to the NHL All-Rookie Team in 1993. He began his NHL career with the Edmonton Oilers in 1993–94.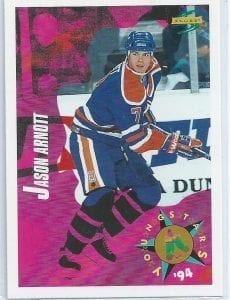 Arnott won the Stanley Cup with the New Jersey Devils in 2000.
In the summer of 2000, Jason Arnott Day was declared in Wasaga Beach to celebrate his Stanley-Cup-winning goal scored in double overtime.
Internationally, Arnott helped Canada win the gold medal at the 1994 World Championship.
In 2013 he retired from NHL after 18 seasons.
Wasaga Beach is a town in Simcoe County, Ontario situated along the longest (14 km) freshwater beach in the world. It is a popular summer tourist destination on the southern end of Georgian Bay.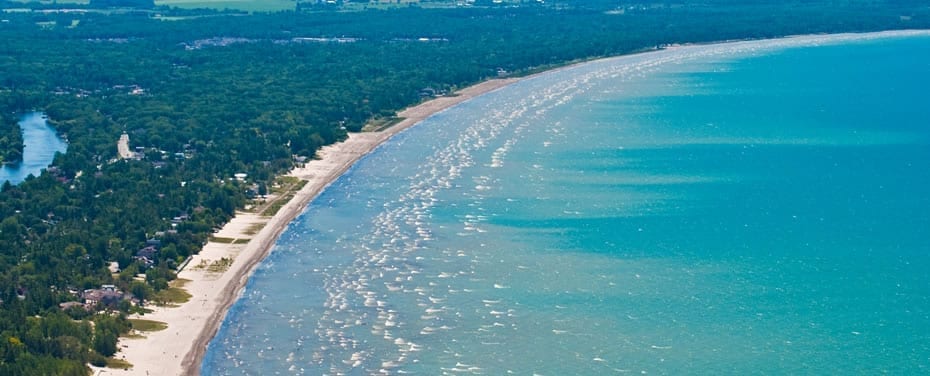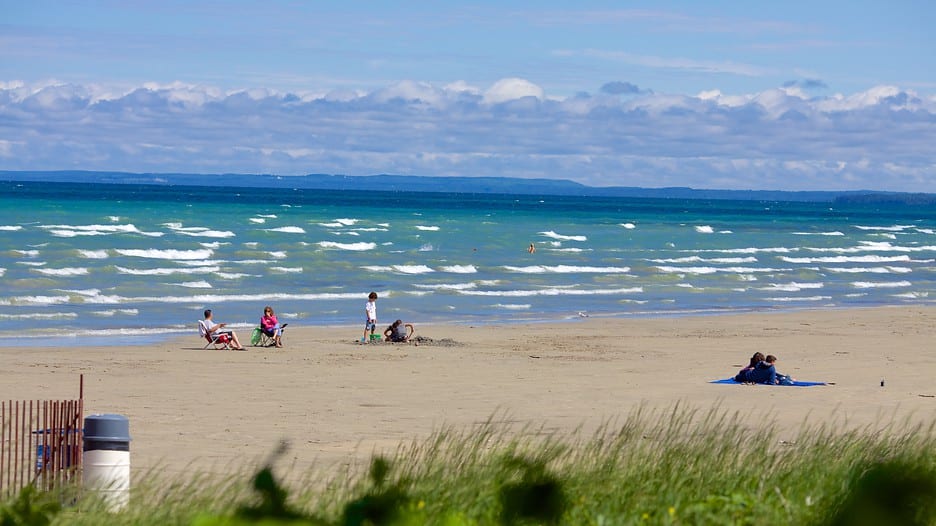 During the 1900s, families began to discover the beauty of the area and the beach. During the 1940s, servicemen from across Canada visited Wasaga Beach's amusement park, and they made Wasaga Beach known across the country.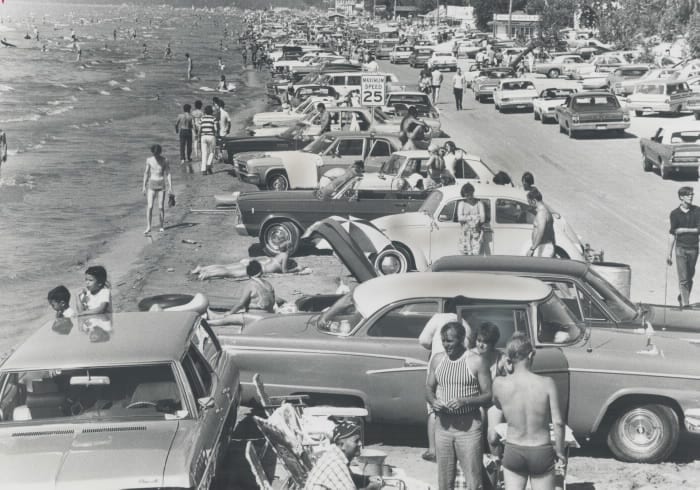 The incorporation of the Town of Wasaga Beach became effective on January 1, 1974.
Wasaga Beach in 1948