Carmichael, son of New Glasgow's founder, James Carmichael, became its most prominent merchant, shipbuilder and ship-owner.
James began work in his father's shipping and retail business and became owner during the 1850s. He built ships and transported goods by ship. Although Carmichael originally built wooden sailing ships, he later built steamers and pioneered the use and building of iron and steel ships in Nova Scotia. He constructed his largest vessel, the 1,174-ton Thiorva, in 1876.
Carmichael was also a lieutenant-colonel in the local militia. He was elected to the House of Commons in 1867 as an opponent of Confederation but joined the Liberals in 1869. He represented Nova Scotia in the Senate of Canada from 1898 to 1903.
---
New Glasgow is a town in Pictou County, in Nova Scotia. It is situated on the banks of the East River of Pictou, which flows into Pictou Harbour, a sub-basin of the Northumberland Strait.
Founded by Scottish settlers in 1784, the town was named after Glasgow, Scotland. Once a thriving shipbuilding centre, New Glasgow is now the retail service. New Glasgow is the birthplace of three Nova Scotia premiers.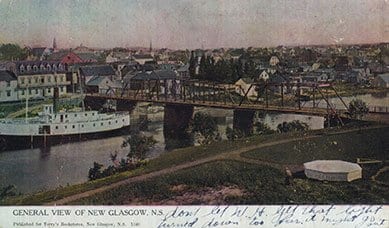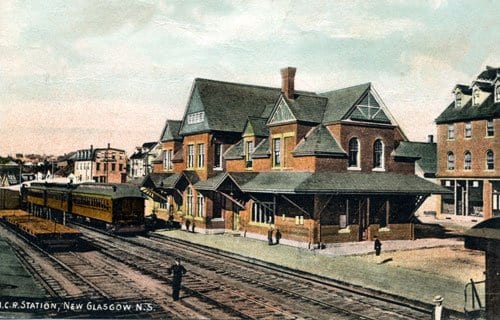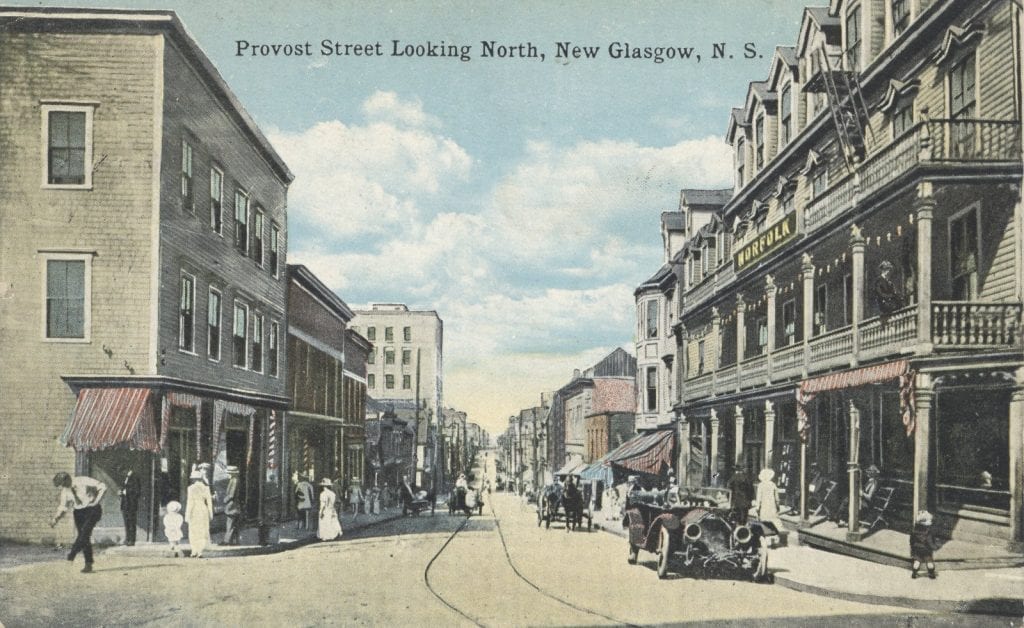 New Glasgow has a multitude of lauded festivals and events including Art at Night, The Music Jubilee, Johnny Miles Running Event, the Marathon of Respect and Equality, Race on the River Dragon Boat Festival, The Festival of the Tartans- New Glasgow's Highland Games, Harvest Time and New Glasgow Culture Days and is home to the longest-running Music Festival in Canada.