Died in Fernie, British Columbia
James Gladstone (or Akay-na-muka, meaning "Many guns") was the first Status Indian to be appointed to the Canadian Senate.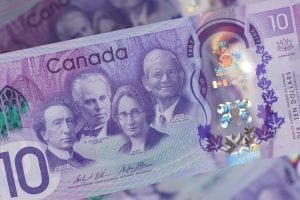 Born in 1887 in Mountain Hill, Northwest Territories

Died in 1971 in Fernie, British Columbia
Gladstone was a Cree by birth but was adopted by the Blood Reserve, Alberta, on which he was born.
Gladstone and his two sons built up a prosperous 720-acre ranch farm with 400 hereford cattle. Early in the 1920s, he introduced the first tractor to the Blood Indian reserve and encouraged his fellow Indians to accept modern farming methods.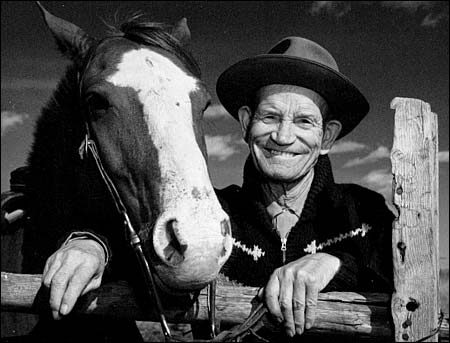 In 1949, Gladstone was elected president of the Indian Association of Alberta and was sent to Ottawa three times to discuss proposed changes in the Indian Act.
He was appointed to the Senate in 1958, two years before Status Indians won the right to vote in Canada.
He sat as an "Independent Conservative" until he retired from the Upper House in March 1971.
In April 2017, the Bank of Canada unveiled a commemorative $10 banknote in honour of Canada's 150th birthday, featuring Gladstone's portrait alongside:
Fernie is a historic Rocky Mountains town with its beginnings in 1887 in the Elk Valley area of the East Kootenay region of southeastern British Columbia. Fernie was named after William Fernie who, alongside Colonel James Baker, was the driving force behind the coal mines located here.
The Story of The Ghost Rider
Snow Valley Ski Development opened the ski hill in 1963. Fernie's bid for the 1968 Winter Olympics helped lay the foundation for today's Fernie Alpine Resort. A substantial seasonal population swells the town during the winter months.