#1000towns choice
By Kaitlyn Hui
Fruit picking is a staple for any Canadian summer! It gives you the energy to get outside, keep moving, spend time with your friends, exercise and relax under the blazing sun. Exploring the apple trees or walking along the strawberry fields brings people together and gives you so many healthy alternatives. This will greatly reduce the risk of diabetes and improve cardiovascular health due to the nutritional value of the fruit. You can even turn these new treasures into delicious jams or spreads and keep them as preserves if you don't want to eat them fresh. Either way, fruit picking is amazing for both you and the environment, so pack your bags and baskets!
#1000towns are here to lead you through the most idyllic places in Canada to go fruit picking, so hopefully, you're able to take something meaningful away from this article!
#1
La Ferme Quinn
So Much Variety in This Farm
2495 Bd Perrot, Notre-Dame-de-l'Île-Perrot, QC J7V 8P4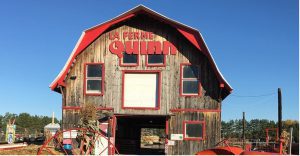 Close to Montreal, La Ferme Quinn is one of the best places to go apple picking. They even have recommendations to use the Cortland, Northern Spy and the Lobo for apple pies, the McIntosh for apple sauce and the Empire, Spartan and Russet for storing. That just goes to show how much variety this orchard has. Guests will get to take a tractor to get to their desired fields as well. And if you were worried that they just had apples, don't fear as La Ferme Quinn also has strawberries, blueberries, sweet corn, pumpkins and squash. You can even check out the animal barn which houses pigs, sheep, goats, chickens, rabbits, cows and horses. For children, the farm also has slides, tire pyramids, duck races and so many more invigorating activities. All in all, this is such a fun place to visit and you will never grow bored!
#2
Applebarn Pumpkin Farm (Taves Farms)
Even Has a Zip Track Line
333 Gladwin Rd, Abbotsford, BC V2S 8A7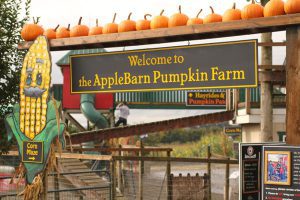 This family farm grows rows upon rows of fruits and vegetables from gooseberries and apples to squash and eggplant. For groups, they offer packages for elementary schools and daycares. Their famous Albion strawberry is something you must try since its fresh flavours are sure to excite your senses, and their vast variety of apples is sure to make you want to stay even longer. They also hand make so many delicious recipes such as their fresh cider which is only available in the fall. It is all freshly pressed using their own blend of apples to make it the sweetest and most high-quality drink there is. Feel free to enjoy this wonderful beverage while you explore the sunflower and pumpkin patches or the kid's corner. At the end of the day, they also have cases of wholesale vegetables ready for you to pick up if you ever feel tired.
#3
Homestead Orchards
Their Apple Brownies Are a Must Try
3961 Old Homestead Rd, Sutton, ON L0E 1R0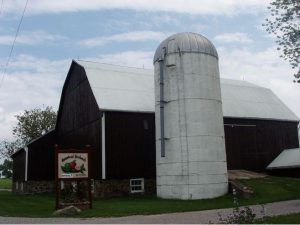 Way back in 1989, Homestead Orchard planted their apple trees which have now grown to include over twenty varieties. Each one ripens at different times, so depending on when you have the chance to head over, you'll be in for a whole other treat. They are famous for their Scratch Bakery which produces several delicious pastries from pies, cookies and apple brownies, having both frozen and fresh options available. There are jams, jellies and other preserves such as pickled vegetables prepared fresh in the kitchen for you to enjoy as well. People have loved their apple cider and sweet corn. If you're there to pick your own apples, you can grab a bag when you first arrive at the front, however, pets aren't allowed. The beautiful flowers are great for photo opportunities and overall, this is a fantastic local orchard to head to.
#4
The Apple Orchard
Over 10,000 Apple and Pear Trees
1668 ON-6, Hamilton, ON L8N 2Z7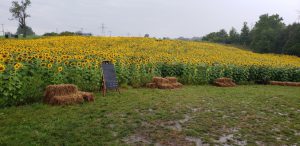 Located in Hamilton, Ontario, The Apple Orchard has over 10,000 apple and pear trees for you to pick from. Due to the optimal weather conditions for which each type of fruit can grow, the crop dates of harvest are subject to change, so be sure to choose the best date. There are a plethora of enjoyable activities on the grounds such as sunflower fields and pumpkin/squash groves, however, the best part is that you can get season passes for you and your loved ones should you ever want to return. You can hike along the walking trails, drink delicious cider or eat candy apples, get lost in the corn maze and play in the Corn Pit. The orchard also allows for school trips, groups, birthdays, retreats, photographers and commercial filming. The wonderful groves are a staple in Hamilton and will surely cause you to rethink what you once knew about the town.
#5
Arlington Orchards
PEI's Largest Orchard
7 Monaghan Ave, Miscouche, PE C0B 1T0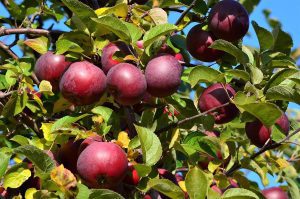 With over 50 acres of land, there are 6000 apple trees that produce 360,000 pounds each season. There are 27 varieties to pick, each bursting with a different kind of flavour, and some even get sent to farmer's markets because of their unique tastes. If you choose to go along the U-Pick tour, you will be given a guide and the chance to explore the corn maze, wagon rides (even your own "Radio Flyer" wagon), bale jumps, and the pumpkin tower and house and so much more. There is a store specifically for fresh apples and other vegetables, ciders and jams. Most interestingly, they are home to the Eco-Apple™. By monitoring the insects through bio-control instead of using pesticides, they protect the apples from getting eaten and take extra effort to trim the trees for optimal sunlight exposure. They also make strides to protect the bees that reside on their grounds. This is a great place to be sustainable and start eating healthier.
#6
Noggins Corner Farm Market
Atlantic Canada's Best
10009 Nova Scotia Trunk 1, Wolfville, NS B4P 2R2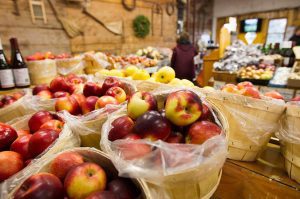 Along the banks of the Cornwallis River, the Noggins Corner Farm Market doesn't just have apples to pick, but a whole slew of other products and groceries. From coffee and tea to dairy and meats, you can even shop online for your foods. It is likely the Apple U-Pick you are looking for. They have a variety of apples to choose from and to add to the pleasure, you can traverse through the Corn Maze or even venture into the Haunted House near the Halloween season. The wagons there run at 10-30 minute intervals just so you can get from place to place with ease and pets are allowed to enhance your experience. This is one of the best groves in all of Nova Scotia, so don't miss out!
#7
Verger Belliveau Orchard
Along the Beautiful Petitcodiac River Valley
1209 Rue Principale, Memramcook, NB E4K 2S6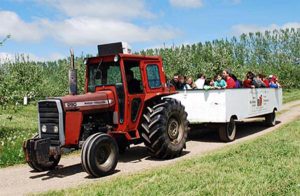 The Verger Belliveau Orchard in New Brunswick offers Apple U-Pick on Tuesdays, Wednesdays and Thursdays using pre-purchased bags, and on Fridays, Saturdays and Sundays there are hayrides available. At practically all times, they have the McIntosh and Cortland apples with Honeycrisp, Gala & Ambrosia ready in late September. The market and cafe also offer an array of apples and desserts, with an online store on their website where you can buy wines, honey, sweet ciders/juices and scow craft cider. The atmosphere is amazing and the U-Pick is organized quite well by knowledgeable staff. The photo opportunities will make all your friends want to visit next time!
#8
Denis Charbonneau Orchard & Cidery
Over 15 Varieties of Apples
575 Rang de la Montagne, Mont-Saint-Grégoire, QC J0J 1K0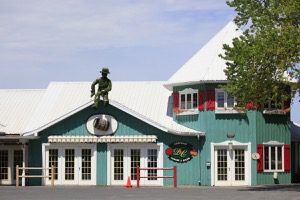 Denis Charbonneau Orchard & Cidery is more than meets the eye. Not only are there 19 varieties of apples, but they have strawberries, raspberries, pears, plums, blueberries and pumpkins. They also have a cidery where they home brew mistelles and ciders fresh from their groves as well as a creperie. The traditional Breton pancakes will be absolutely scrumptious after you go along the walking trails within the orchard or the guided activities. And be sure to check the mini-farm which houses rabbits, ducks, chickens, guinea fowls, pheasants, peacocks, sheep, llamas and emus. For special events, there is even a reception venue. Overall, this orchard is ripe with various fruits that will be sure to entice you with every bite.
#9
Petrofka Orchard
Most Delicious ​​Doukhobor Bread and Buns
SK-12, Waldheim, SK S0J 0J0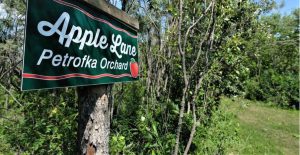 Just right of the North Saskatchewan River sits the Petrofka Orchard with 46 acres of apples, plums, sour cherries and haskaps. There are 15 types of apples with 8 of them being University of Saskatchewan Research Program Varieties and the rest just being the typical favourites. All around are kilometres of hiking trails, a beach and the Petrofka Orchard Country Store for you to enjoy after you go apple picking. This is the perfect place to have a picnic with friends or family or even go bird watching. If you don't wish to prepare your own meal, there is also the Prairie Sensation Cafe which provides a gorgeous deck view and has tons of sweet treats prepared fresh. There are also tours available for schools and groups, as well as the well-known Weekend Tractor Tour.
#10
Willow View Farms
Ideal for a Leisurely Stroll
288 McCallum Rd, Abbotsford, BC V2S 8A2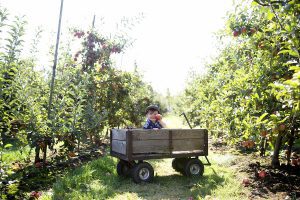 After 28 years of business, Willow View Farms has the very best apples, plums, pears, and pumpkins as they ripen. The varieties include Gingergold, Gala, Elstar, Honeycrisp, Ambrosia, McIntosh and Jonagold as well as the more heritage types, Gravenstein, Boskoop and Northern Spy. There are also around 50 or more varieties of pumpkins that grow to even an astounding 100 pounds! There's a picnic area with tables available if you wish to bring your own food as well as a concession that sells popcorn, chips, apple cider slushies, and hot and cold drinks. They are located one hour east of Vancouver, just off Highway #1 in Abbotsford, so it's close to the big city, but also bursting with the countryside atmosphere.