#1000towns choice
By Kaitlyn Hui
With summer just around the corner, everyone is itching to get outside and explore the great outdoors. And what better way to do that than by sailing! Not only are there health benefits, such as stress reduction and an increase in muscle strength, but sailing is a fantastic way to sustainably explore Canada's extensive waters while having fun with your friends. It gives you freedom as you glide through the wind with that ocean spray, and confidence as you steer the boat to new horizons. By travelling the world, you get to learn about different cultures and build a tight-knit community.
#1000towns is hoping to shed light on this exciting activity by breaking down the best ten sailing towns in Canada and what exactly they have to offer.
#1
Okanagan Lake
Best Beaches in British Columbia
Kelowna, Penticton, Vernon, West Kelowna, Summerland and Peachland, British Columbia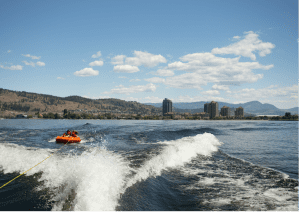 Spanning a distance of 135 km, Okanagan Lake is surrounded by small towns such as Penticton and Kelowna, which provide plenty to do from wine tasting to patio lunches. This body of water is perfect for boat enthusiasts as one of the largest lakes in all of Canada. From breath-taking views from the marinas to water sports, sailboats, powerboating and much more, this lake gives families the chance to enjoy the refreshing sunshine. For something more casual, the Lake also has paddleboards, canoes, kayaks and pedal boats so everyone has something they can enjoy. The beaches also have restaurants for fine dining as well as playgrounds. Okanagan Lake is the perfect place to enjoy yourself and try out sailing for the first time.
#2
Opeongo Lake
Algonquin Park's Largest Lake
Nipissing District, Ontario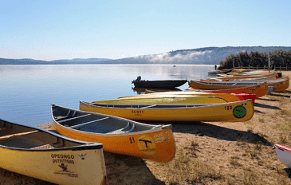 Algonquin Park has many boating opportunities ranging from canoeing, kayaking, sail boating, windsurfing and self-propelled water crafting. There are multiple launching points scattered throughout the park for easy access to the sparkling waters. The vessels move slowly, so it's ideal for first-timers and the sweeping breeze allows you to relax while gazing at the clouds. Many people participate in week-long journeys just so they have the chance to see everything that the lake has. Especially when the leaves change colours in the fall, you can sometimes spot the occasional sea animal waiting on the shore. Although it is mostly lined with forests, you shouldn't miss the chance to bring your fishing gear.
#3
1000 Islands
Located in One of Canada's Oldest National Parks
St. Lawrence River, Ontario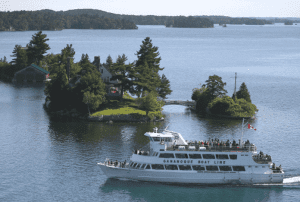 Straddling the Canada-U.S. border, The Thousand Islands has castles, shipwrecks and other entertaining attractions to see. There are around 1800 islands across the St Lawrence River with Brockville being the most popular launching point due to its vast docks. With two boating museums, hiking trails and even camping grounds, you'll never be bored when you visit. And if you're worried about crossing the border, you don't even need your documents! In the 1000 Islands, there is so much to do, especially because the islands can span up to over 100 square kilometres. So, if you're in the mood to explore secret societies or just want a leisurely boat ride, don't forget to check this place out.
#4
Îles-de-la-Madeleine
Ideal for Sports Enthusiasts
Gulf of Saint Lawrence, Québec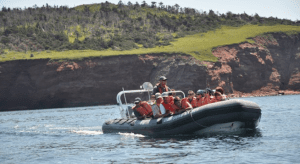 Similar to the 1000 Islands, the Îles-de-la-Madeleine is made up of multiple islands around the St Lawrence River. Luckily, the secluded waters make it ideal for first sailing attempts, however, you can also go kayaking, windsurfing, or kitesurfing. There are opportunities to go on nautical excursions or adventure tours with groups or go horseback riding along the pristine beaches. With wildlife all around, in the winter you might be able to spot harp seals, and in the summer, you can see all sorts of other creatures such as birds or marine animals. You can reach this area by the CTMA ferry, cruise or even a plane, though depending on where you are coming from you may need to make reservations. If you wish to stay even longer, there are many accommodation hotels and fun restaurants for you to visit.
#5
Clear Lake
Literally the Clearest Lake Around
Riding Mountain National Park, Manitoba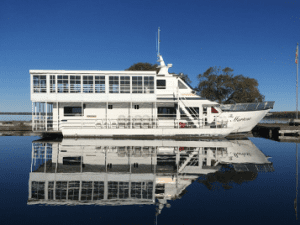 If you're in the prairies, this is one of the best places to go sailing. Clear Lake is 25 square kilometres, and the gusty winds make for the optimal conditions to try out boating, kite surfing, canoeing and kayaking. There's also a reason why this Lake got its name; the waters are so crystal clear that you can easily spot the fish and all sorts of other critters when scuba diving. If you're not up for sailing either, there is also geocaching, horseback riding, horse-drawn wagons, picnicking, golf and more. The Martese, the marina, and Pinewood Museum are other great options if you want to stay on the move. Clear Lake has amazing boating conditions which speak to the fact that you can also sign up for sunset or evening cruises right after enjoying a scrumptious meal. That is definitely a must-do according to the multiple tourists that have said amazing things about their experiences.
#6
Northumberland Strait
Home of One of the Longest Bridges in the World
Gulf of Saint Lawrence, Maritimes
This Strait is the only body of water that borders New Brunswick, Nova Scotia and Prince Edward Island, all three of the Maritime Provinces. It is known for having one of the warmest waters, especially in the summer months, and for its colourful scenic views that stretch up to 225 kilometres. Sailors get the chance to go whale watching through the Bay of Chaleur or the Confederation Bridge, a massive landmark that joins eastern PEI and New Brunswick, making it one of the longest bridges in the world. When you get to see PEI, you'll be amazed by its famous red sand beaches and spectacular seafood. The east coast is also known for strawberry picking, so when you land, be sure to find those fields. These historical attractions will astound you and will look perfect on Instagram, leaving all your friends jealous.
#7
The Muskoka Lakes & Trent Severn Waterway Region
Has One of Canada's Oldest Lakeside Resorts
Ontario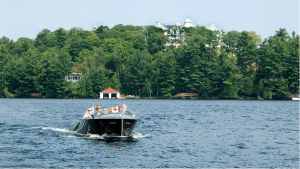 Known as the "Hamptons of the North" across Canada, the Muskoka Lakes has a little bit of something for everyone! There are numerous lakes for sailing (Lake Joseph, Lake Rosseau, and Lake of Bays) including the extensive Trent Severn Waterway Region, which is over 380 kilometres long. The waters are very navigable making it easy to traverse through the currents. They also have a fleet of steamships you can travel on to view the amazing landscapes, as well as museums and other cultural attractions. The Trent Severn Waterway is famous for having 44 locks for easy connection to other bodies of water. For the Muskoka Sea-Doo tours, you would have to go to Muskoka Wharf which has lodging for overnight stays and the Muskoka Boat & Heritage Centre. If you enjoy the cottage lifestyle and want to experience more, this is the perfect opportunity to take the scenic routes to explore.
#8
Good Spirit Lake
Always has Smooth Waters
Saskatchewan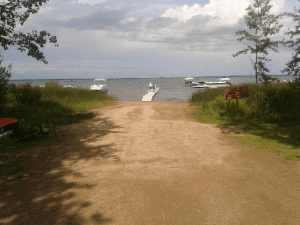 Not only are the beaches beautiful, but the waters are clear and bright. Good Spirit Lake is only half an hour northwest of Yorkton and offers a plethora of activities such as fishing, swimming, golfing and of course, boating. You can hike along the Trans Canada Trail or the Dune Discovery Interpretive Trail to get your steps in, and there are two campsites available to book. But if you're not a fan of sleeping on the ground, there are lodging and amenities in the area. Good Spirit Lake has fun swimming holes and kilometres of sand dunes at your fingertips. In the summer, the waters turn warm and are easy to relax in. The locals love this lake, so it's a great sign that it's worth venturing to.
#9
St. Croix River
Check out the Historic Lift Bridge
New Brunswick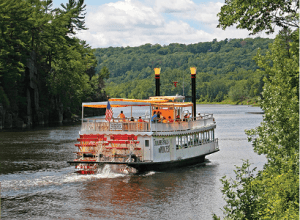 For kayakers, St. Croix River is the place for you. Full of exciting riverways at every turn this river is bound to give you excitement. There are multiple places along the water to tie up your boat and go for a walk to enjoy the local culture. Wind conditions are typically great which ensures smooth sailing year-round and it has shore camping in some areas. Gorgeous cottages line the beaches with a ton of wild animals (e.g., birds and butterflies) to see from your paddle boat. Along the way, there is the Historic Lift Bridge that rises and falls to allow the passage of big boats around every 30 minutes. Further, close by is the Miramichi River which is known for its salmon and fly-fishing. St. Croix River is definitely an exciting time to look forward to!
#10
Harrison Lake
Largest Lake in the Southern Coast Mountains of Canada
Coast Mountains, British Columbia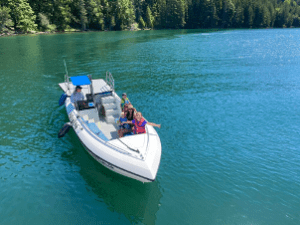 Harrison Lake isn't just great for boating. It has the amazing Harrison Hot Springs which is a great area to sit back and relax to soak in the summer sun. Since the lake is in BC, known for its hiking and beaches, it is close to numerous trails that open to mountain views. The 124 kilometres of fresh water leads to amazing white sturgeon fishing, so you can step away from your trip with memories and even a meal. There are two islands, plenty of waterfalls, coves galore and river rafting along the Fraser River. The Sasquatch Mountain Resort also offers alpine skiing, snowboarding, and tubing in the winter times. For boaters specifically, the lake allows for boat tours via the Laroan, and even has public boat launches and large public docks. Regardless of the season, Harrison Lake perfectly suits everyone's needs.