#1000townschoice
By Kaitlyn Hui
As summer is coming to an end, what better way is there to spend your time than by going on a picnic with your friends or family? You will get the opportunity to socialize with others while enjoying the sun. You can even pack up some yummy snacks or even bring your own barbeque. The possibilities are endless!
Ever wondered where the perfect picnic spot is in your area? Well, these are the top 10 best spots with #1000towns all over Canada. Hopefully, you can visit one of these or have visited some of these beautiful locations and enjoy a picnic with your loved ones! 
Photo: "Mrs March, Gladys & Jeanette, Grassy Point picnic, Aug '09". Three women taking tea beside the Bay of Quinte in Prince Edward County, Ontario. Photograph taken in August 1909. Rathbun – http://deserontoarchives.wordpress.com/, Public Domain
#1
Mission Creek Regional Park / Knox Mountain Park
Kelowna, British Columbia
~2 million People Visit this Town Annually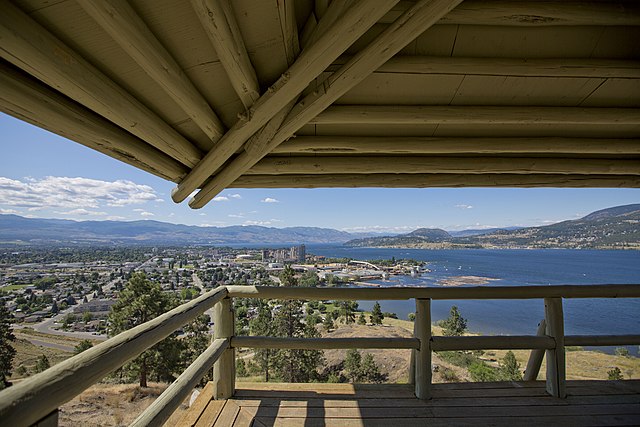 Kelowna is a city in British Columbia located in the Okanagan Valley. There are many spots in Kelowna to have a nice and restful picnic to spend your day.
For instance, Mission Creek Regional Park and Knox Mountain Park are extremely popular with both locals and tourists. Mission Creek Regional Park has picnic tables you can set everything up at, a playground and some easy hiking trails, which is perfect for families.
On the other hand, Knox Mountain Park is the largest natural-area park in Kelowna and has two beautiful lookout points. Before your picnic, you can even take a hike along the Apex Trail.
Photo: GoToVan from Vancouver, Canada – Knox Mountain Park, CC BY 2.0
#2
Bowness Park
Calgary, Alberta
74 Acres of Parkland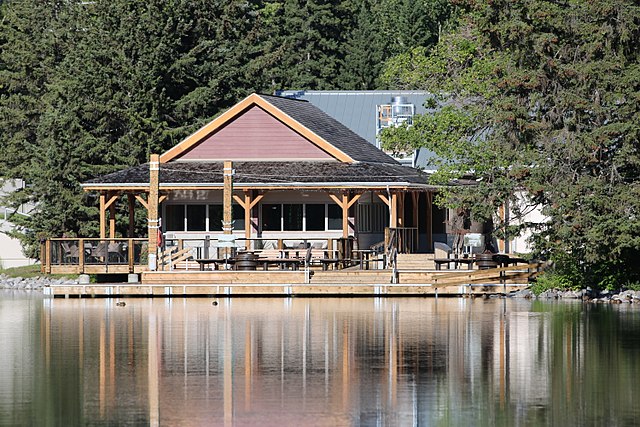 Bowness Park is in Calgary, Alberta, and it is a 30-hectare urban park. It is popular in the summer for picnics, boating, and other activities. You can even rent canoes, kayaks, and paddle boats to use for the day on bow river. There are also walking trails that have beautiful scenery, which is perfect for taking some lovely photos. This is definitely somewhere you should check out if you're in the area!
Photo: Thank you for visiting my page from Canada – Bowness park Calgary Alberta Canada, CC BY 2.0

#3
Confederation Beach Park
Hamilton, Ontario
It Even Comes with an Amusement Park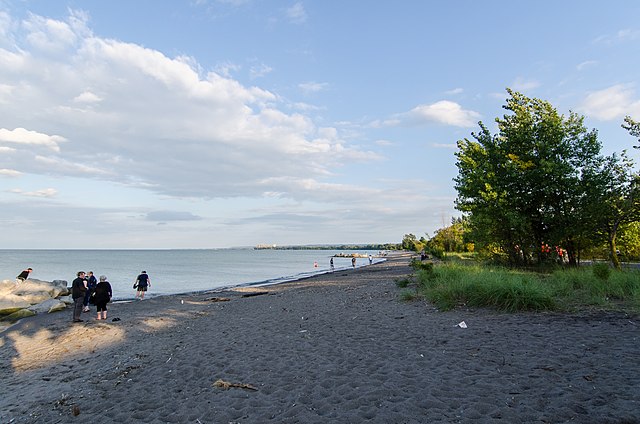 Confederation Beach Park is in Hamilton, Ontario and is great for a day or afternoon trip to explore the area. This attraction is not only amazing for a picnic but also has many great features. For example, there is an outdoor water park, an amusement park, a mini golf course, tennis courts and much more. There are certain requirements for having picnics such as no open flames; however, this place is so beautiful with lots of activities around. 
Photo: Jeff Hitchcock from Seattle, WA, USA – Confederation Park, CC BY 2.0
#4
The Arboretum Experimental Farm
Ottawa, Ontario
Known Nationally for its Agricultural Research
The Arboretum Experimental Farm in Ottawa is a great peaceful area where one can enjoy beautiful nature. There are five public attractions on this farm: the Dominion Arboretum, Ornamental Gardens, Tropical Greenhouse, Canada's Agriculture and Food Museum, and Fletcher Wildlife Garden. Most of these are free for everyone as well, which is a bonus! There are many places to have a picnic, with open fields and even a scenic bridge that you can cross and take stunning pictures on. 
Photo: Ben Whitney – Photo taken by me (Benito78), CC BY-SA 2.5
#5
Bronte Creek Provincial Park
Oakville, Ontario
Open 364 Days a Year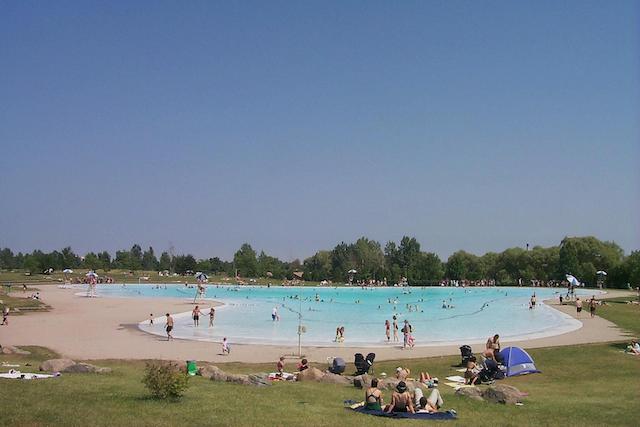 Bronte Creek Provincial Park is in Oakville, Ontario and is a 6.4-square-kilometre park. There are hiking and biking trails and an open pool which is especially popular in the summer season. There are also some events that take place in this area, such as yoga, guided hikes, and more that you can partake in. With thousands of picnic tables for anyone to use, it is on a first-come, first-serve basis, so this is a great area to hang around and visit the many attractions this park offers.
Photo: https://twitter.com/opbrontecreek/status/61197317925964595 
#6
Walterdale Hill
Edmonton, Alberta
Two 56-metre Arches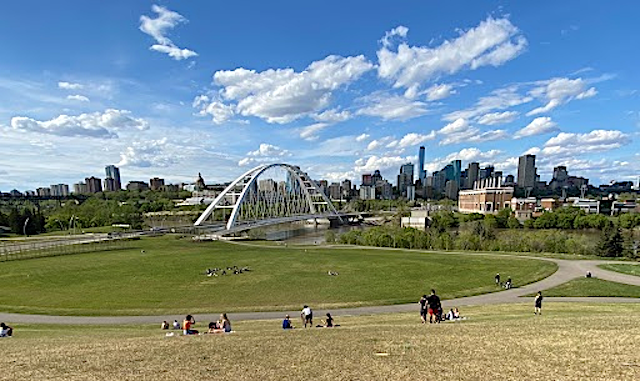 One of Edmonton's best picnic spots, Walterdale Hill is a perfect place to enjoy your time before you need to head back to school or work. There are picnic sites that are available for reservation or on a first-come, first-serve basis. With a big grassy field, there are many spots where you can set up and relax, with the Walterdale Bridge in the distant view. It is perfect for anyone who loves architecture since the construction is immaculate!
Photo: https://twitter.com/CityofEdmonton/status/1400550429105197056/photo/1
#7
Rainbow Park
Beautiful Views of Waterfalls and Beaches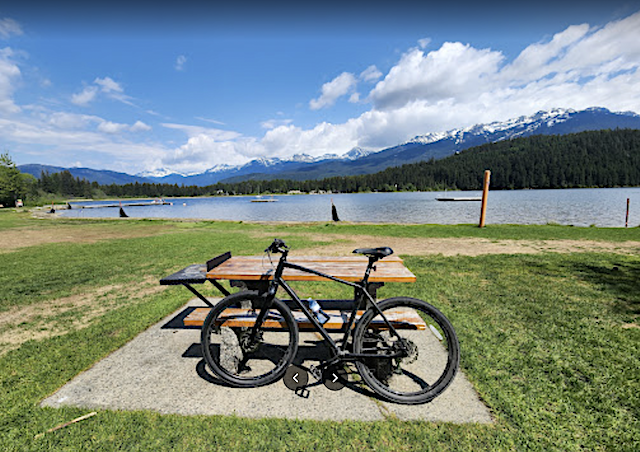 At Whistler in British Columbia, there are multiple spots to have picnics, but the best one must be Rainbow Park, which is on the edge of Alta Lake. Especially on a sunny day and with a refreshing drink on hand, there are picnic tables free for anyone. It is also a popular spot for sightseeing, relaxing, dog walking, and swimming in the beaches. There is even a children play area so your little ones can enjoy it too! 
Photo: Google Maps, Mike Loehndorf
#8
Prince's Island Park
Calgary, Alberta
Right in the Heart of Calgary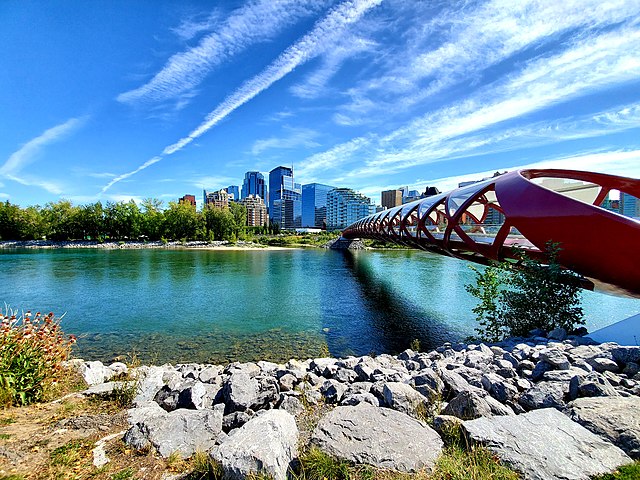 Price's Island Park is one of the biggest parks in downtown Calgary, Alberta. It is highly used, so make sure you get here early and well-prepared. Additionally, there are many events that happen in this park year around, so definitely look out for some you are interested in. There is even the Chevron Learning Pathway which is an environmental pathway for you to learn more about the environment. It is constructed with interpretive signs to describe the park's wildlife and the water system in a new and exciting way.
Photo: Yolanda Lie (Likeliehood) – Own work, CC BY-SA 4.0
#9
Chesterman Beach
Tofino, British Columbia
Perfect Beach if you Want to Catch Some Waves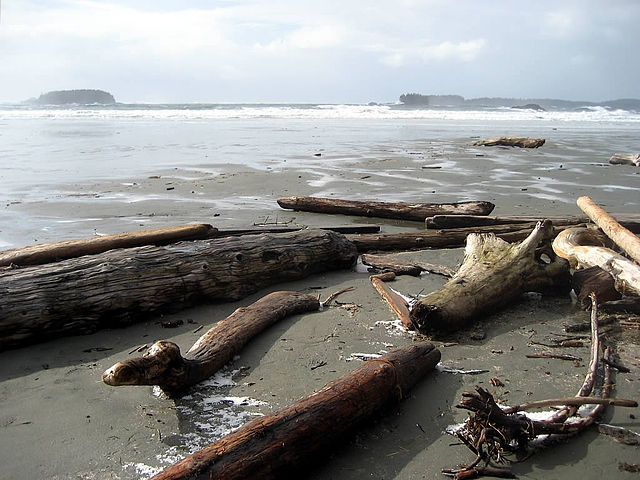 Vancouver Island has many wonderful beaches, and one of them is Chesterman Beach. There are also perfect spots to grab some food at some of the restaurants near the area since it is right by Tofino. The beach has soft sand and is popular for surfing or watching sunsets. There are many activities for you to try ranging from beach volleyball and frisbee to sightseeing and walking along the sea wall, so it is highly recommended for people of all ages.
Photo: David Stanley from Nanaimo, Canada – Draftwood on Chesterman Beach, CC BY 2.0
#10
Gros Morne National Park
Some of the Best Hiking in Newfoundland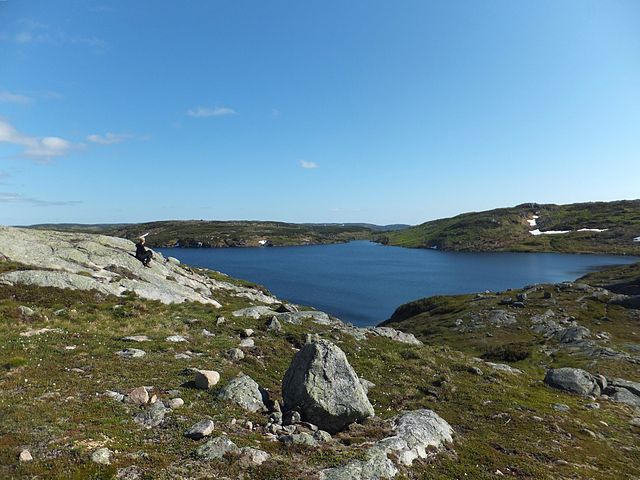 This park features one of the highest peaks in Newfoundland, so Gros Morne National Park is great if you like to hike alongside having a picnic. The trail is challenging and is around 16 kilometres, but the view at the top is worth it. This park is one of the few that also can set you up with different picnic combinations as they offer a variety of picnic baskets for you and your company to enjoy. For instance, there is a hiker's picnic that includes fruit, sandwiches, baked goods, water and more!
Photo: Paul Gierszewski – Own work, CC BY-SA 3.0